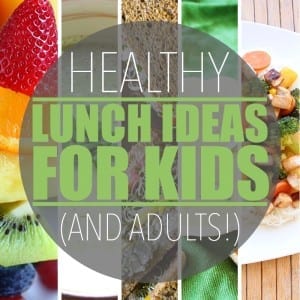 Even if you're not a student, or don't have kids in school (or kids at all), back-to-school season is still a great time to re-evaluate your life in terms of healthy eating. I actually find September to be a better time to start "resolutions" as it actually feels like a new beginning. (Unlike January, which here in central Alberta just feels really, really, really cold.)
Summers are so free-spirited – at least for me and my family. Perhaps, a little too free-spirited? 
Don't get me wrong. I L-O-V-E summer. I'm totally a walking-around-barefoot-not-knowing-what-day-or-time-it-is kind of person for the entire month of July and about half of August. But then I get the itch. The itch for routine. For wearing shoes. For going to bed on time and eating home-cooked meals more often than takeout.
So, I've been thinking a lot about food. Okay, I'm always thinking about food. But come September, my family's life is going to get even more busy. And that's saying a lot since we moved this summer. My older daughter is going to kindergarten. (Already got her some eco-friendly school supplies!) Devin is continuing with his degree while also working a demanding full-time job, and I'm going back to teaching dance after having the summer off. Plus I'm planning on attending multiple dance classes a week. Oh yeah, and I have my freelance writing clients and, you know, this blog to keep up with.
All of which means we're going to have three family members going separate ways all year long. (My youngest pretty much goes where I go, or goes to her grandparents. Besides – she'll eat ANYTHING.) Which is why I've thrown together this post containing some healthy, vegan lunch ideas. Seriously, you don't even have to be vegan to enjoy them. They're tasty, easy and you can eat them at home, work, school, in the car… But not while you're driving. Nope. I never do that.
Here are five vegan lunch ideas for kids (and adults) that are perfect for vegans and non-vegans alike!
---
Note that this post contains affiliate links, meaning if you click on a link and make a purchase a small percentage of the sale goes to yours truly. Please know that I only link to products that are good for the earth, good for the soul, or both!
---
Fruit and Veggie Kabobs
Gather some toothpicks, slide on the fruit and veg – and go! You could do an all fruit kabob (think grapes and pineapple), an all veggie skewer (cucumber and grape tomatoes), or mix it up (bell peppers and strawberries anyone?). I actually don't need to make veggies more fun to get my kids to eat them (#notbragging). But I know it's a struggle for a lot of parents. These kabobs make veggies more appealing, especially if you mix them up with your kids' favourite fruit. And don't think these are just for kids. Adults love a good kabob too!
You can even make kabobs out of veggies lightly sautéed in soy sauce or soy-free coconut aminos, which I find gives them a sweeter flavour. Just add tofu and you've got a mini stir fry! Make sure you get toothpicks made out of bamboo, which is a highly renewable wood. The ones with the twisted end are the easiest for kids to grasp as they pull the fruit and veg off.
Other foods you can kabob it up with include chickpeas, vegan cheese, bread, falafels, tortellini, veggie nuggets. The sky really is the limit!
Love these beautiful Rainbow Fruit Kabobs from Chocolate Covered Katie. She even has a dairy-free greek yogurt recipe for dipping!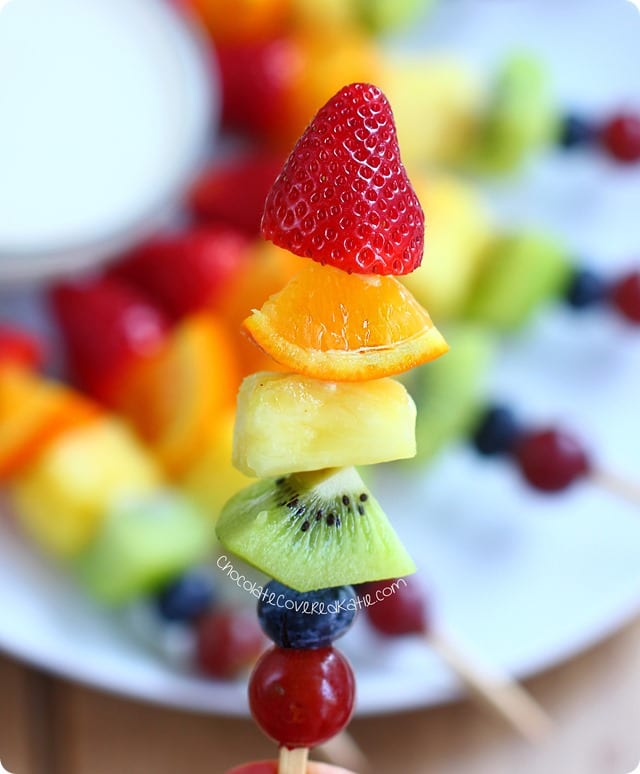 ---
Cold-Warm Salad
Oh man do I love me a cold-warm salad. I only started eating them within the last year or so, and I can't believe it took me so long to discover them! Are they a new invention? Or had I just been living in cold-warm salad ignorance all that time? If you're not familiar, a cold-warm salad is a traditional cold veggie-based salad served over warm rice or another grain. The healthy fast-food restaurant Chopped Leaf does them perfectly. (In fact, I just finished eating one right before I typed this sentence.)
I often make a cold-warm salad to take with me when I teach. Of course, if you wait too long to eat it basically turns into a cold-cold salad, which I don't actually mind. But if you want the warm part to actually be warm when you eat it then pack it in a separate dish, warm it up right before eating and then add it in.
A few ideas of ingredients you can throw in – albeit probably not all at the same time – are spinach, kale, lettuce, cabbage, cucumbers, carrots, bell peppers, grape tomatoes, radish, green onions, corn, olives, black beans, chickpeas, tofu, almonds, pumpkin seeds, warm rice, warm quinoa, warm rice noodles.
And don't forget to top with a delicious homemade dressing like Avocado Caesar, Creamy Cucumber Ranch, Ginger Sesame Vinaigrette, Honey Dijon Vinaigrette or Lemon Dill Balsamic Vinaigrette.
Probably the most versatile is the Creamy Cucumber Ranch, which I've had on Mexican salads, pasta salads, greek salads and on standard – but delicious – garden salads.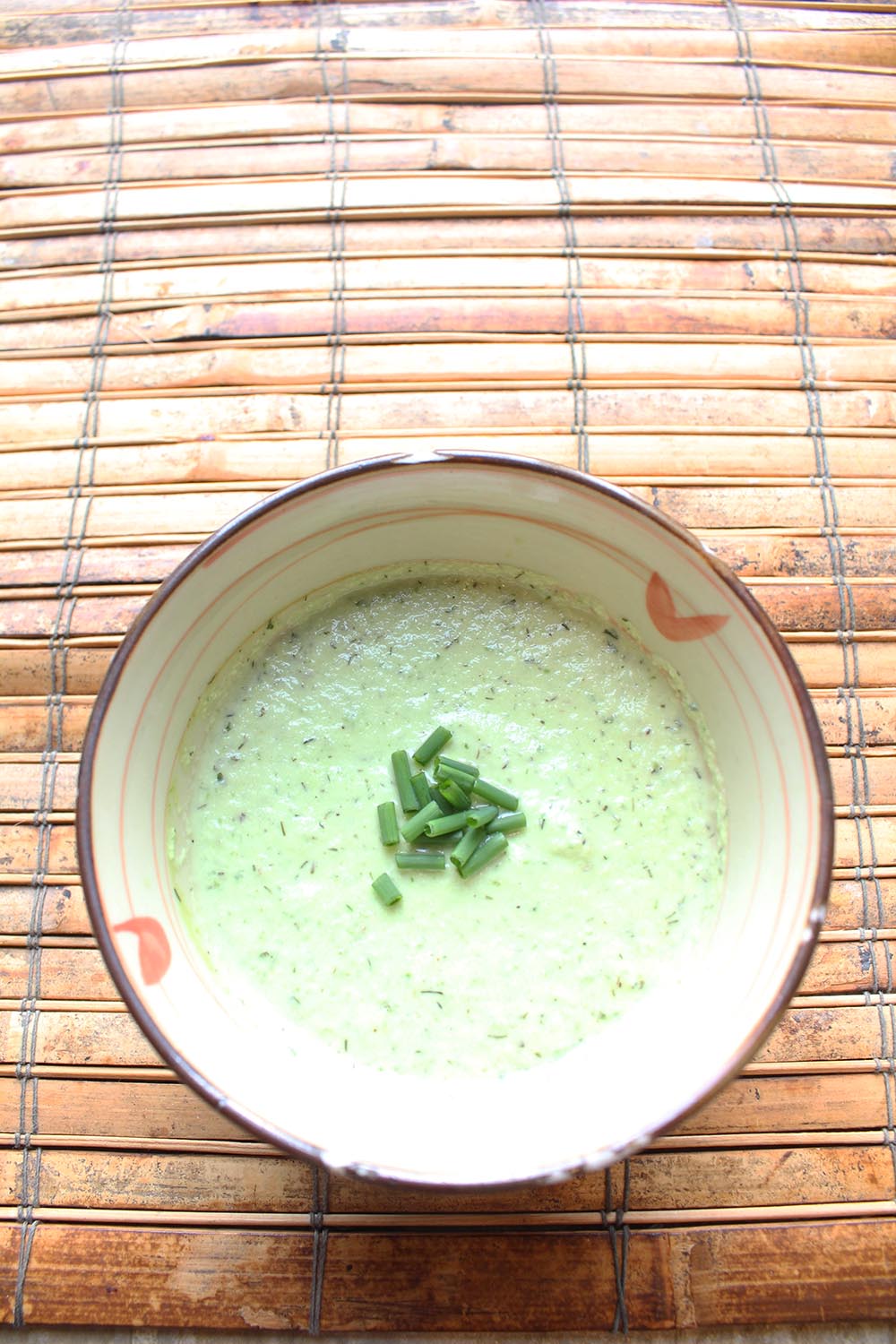 ---
Chickpea Salad
Mashed up chickpeas with a little vegan mayo and some salt and pepper is the perfect replacement for tuna or chicken salad. My family loves when I serve it with some celery, peppers, pickles and green onions mixed in. You can either serve it in a straight up sandwich, on top of a salad (perhaps a cold-warm one?), or with some nacho chips for dipping.
But if you want to make this dish extra fun spread the chickpea salad on wrap, roll it up nice and tight and slice it into little sandwich rolls. Secure with a toothpick and voila! A one (or two) bite morsel packed with the nutritional punch of my most favourite protein. (Did you know chickpeas have 39 grams of protein in just 1 cup? For comparison, one cup of cooked chicken has 40.6 grams of protein.)
Here is my recipe for chickpea salad.
Ingredients:
– 2 cups cooked or canned chickpeas
– 1/4 cup vegan mayo (I loves me some Vegenaise. You can also use the Creamy Cucumber Ranch dressing from above.)
– 1-2 tbsps dijon mustard
– 1/4 cup celery, diced
– 1/4 bell pepper, diced
– 1/4 cup pickles, diced
– 2 green onion stalks, chopped
– salt to taste
– pepper to taste
– sprinkle of paprika
Directions:
1. Using a potato masher or fork, begin mashing the chickpeas in a bowl.
2. Add mayo and dijon and continue mashing until desired consistency is reached. (I like to leave mine with bigger chickpea chunks for texture.)
3. Stir in celery, bell pepper, pickles, green onions, salt and pepper. Sprinkle paprika on top for additional colour and flavour.
4. Serve on bread, in a wrap, on a salad, on crackers – even on tortilla chips! Delight in the yum.
And here is an equally delicious Chickpea Salad Sandwich recipe from Pass the Plants, which uses homemade Cashew Cream instead of vegan mayo. (Which we can't have at home, as the last time I brought cashews into the house my daughter had a somewhat serious reaction to them and now carries an epi-pen wherever she goes. But the Cashew Cream still sounds amazing!)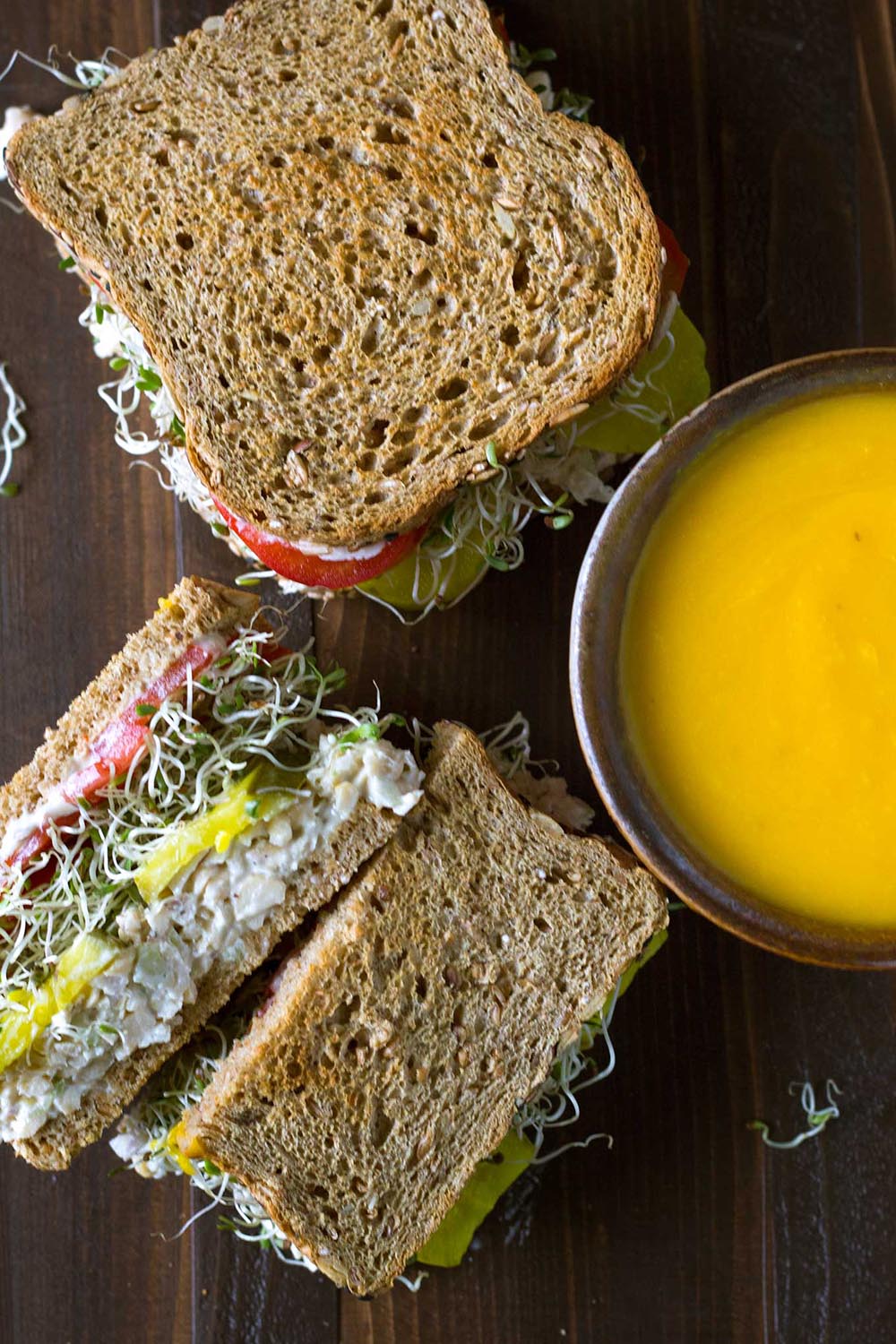 ---
Homemade Soup
I am a soup lover through and through, but sometimes making it from scratch is a big ol' pain in the derriere. Of course, if you want soup for lunch you can just make a big pot on the weekend and then freeze it in lunch-sized containers. However, if you are hanging around at home or perhaps even working from home and you want some fresh, homemade soup like right about NOW then you're in luck. Because I have a Creamy Vegan Broccoli Soup that takes 10 minutes to make. Seriously, so fast. So, so good.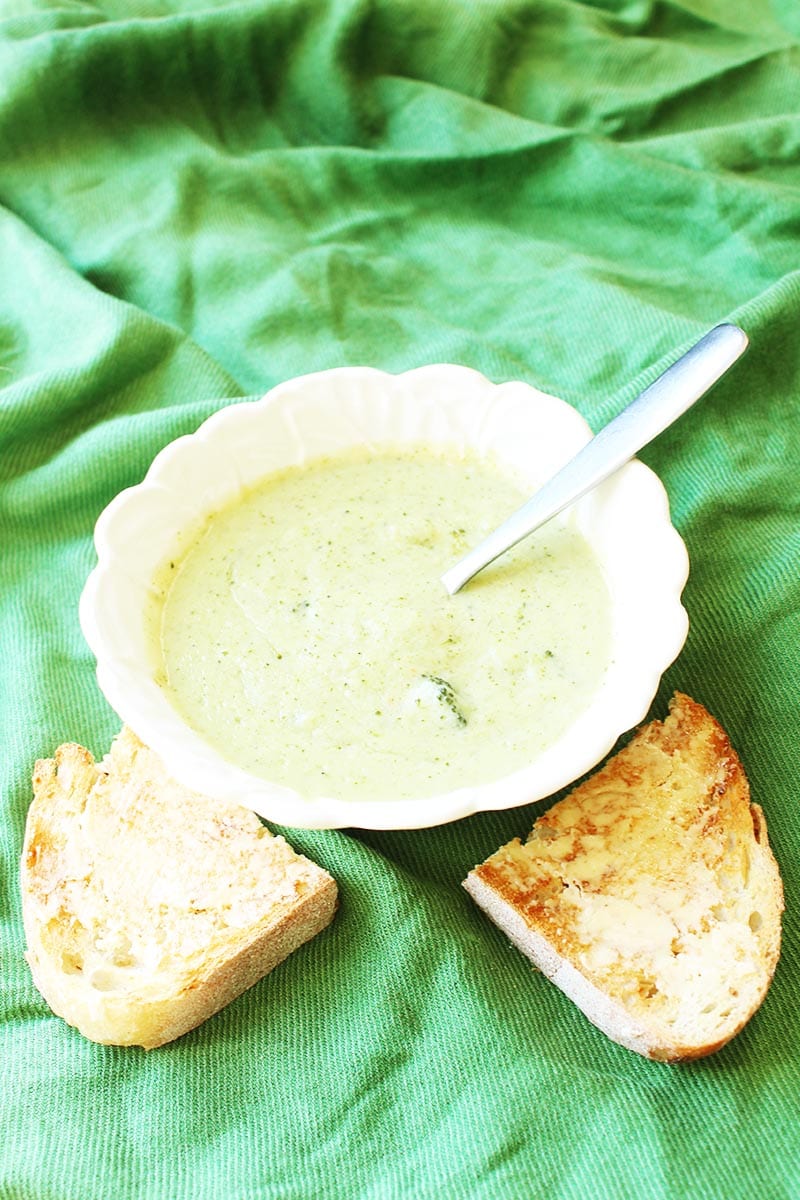 ---
Leftover Pasta, Stir Fry and More
Leftovers are probably my favourite thing to have for lunch not only because they're easy, but also because sometimes food just tastes better the next day. Try making an extra big meal and then squirrel away a container for the next day. If your family tends to eat everything in sight as mine does, pack lunch before you even start eating dinner so it doesn't all disappear before you can save some.
Some of the best meals for leftover lunches are pasta dishes, ensemble meals like Baked Balsamic Chickpeas, potatoes and cooked veggies as well as stir fry. Tip – if you're going to be eating lunch at home, save the stir fry the night before, but make the rice or noodles fresh the next day.
Here's my Simple Teriyaki Stir Fry recipe. (Complete with photographic evidence that small children do love vegetables… and tofu!)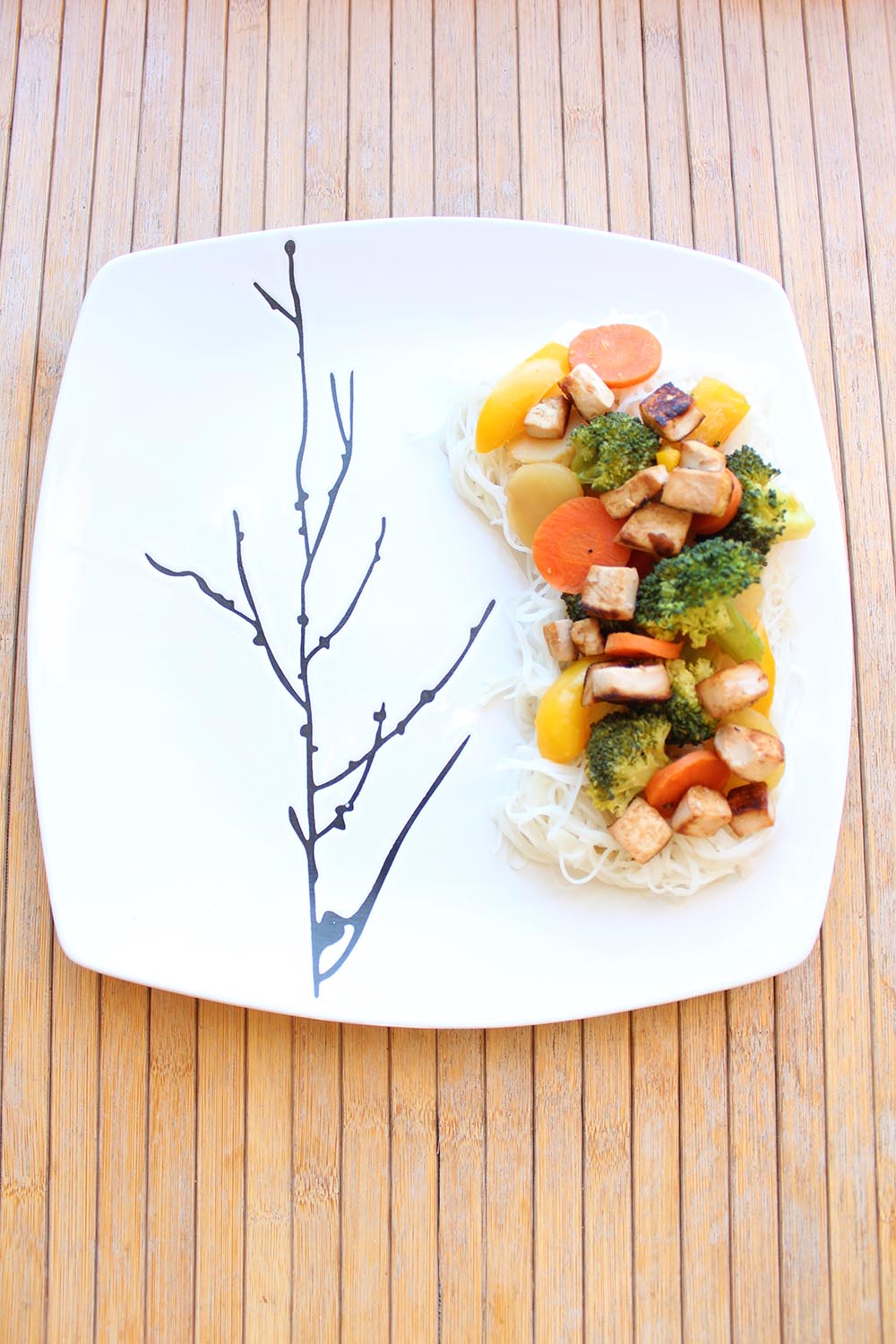 ---
Don't forget to SUBSCRIBE to have posts on sustainable design, sustainable living, sustainable eating – sustainable everything – delivered to your inbox!
PIN ME!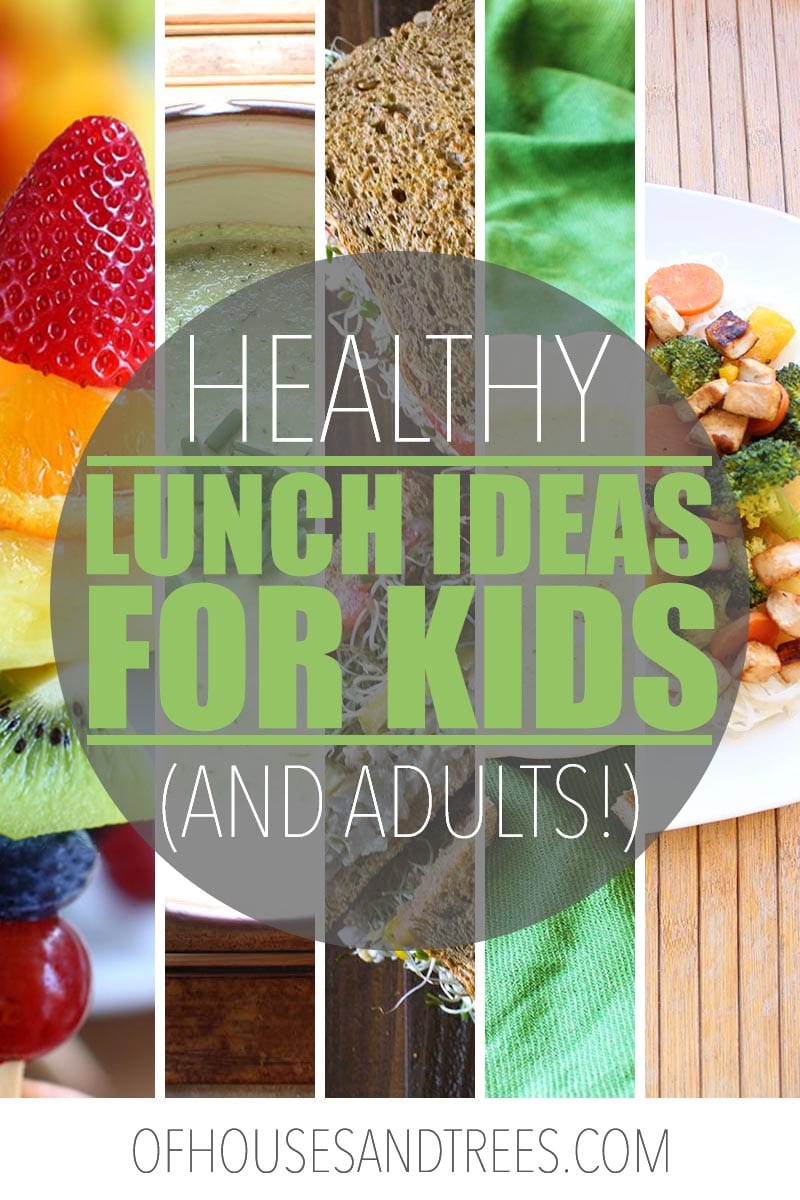 Posted on August 29, 2018 (Last Updated November 4, 2018)
Former architectural technologist. Current treehugger.
I'm here to help you green your home – and your life.
Like what you're seeing? If so, please consider supporting Of Houses and Trees on Patreon – and get a few perks for yourself!
Subscribe to the Of Houses and Trees monthly newsletter and I'll send you my FREE list of "The 8 Best Places to Buy Eco-Conscious Decor Online."
Find out more about our 40 acres of land in Parkland County, Alberta and the sustainable home we built amongst the trees.
Healthy Lunch Ideas for Kids (and Adults!)