Learn the easiest way to create a mood board for interior design, using something you likely already have – a Pinterest account!
You know those beautiful interior design mood boards you see on Pinterest? 
Or on the Instagram accounts of super stylish designers?
Ever wish you could make one for your own home, but without having to learn how to use programs like Photoshop or online tools like Canva?
Well, you're in luck!
I'm going to teach you the easiest way to create a mood board for interior design and decor.
Note that this post contains affiliate links, meaning if you click on a link and make a purchase a small percentage of the sale goes to yours truly. Please know that I strive to only feature eco-conscious products and brands.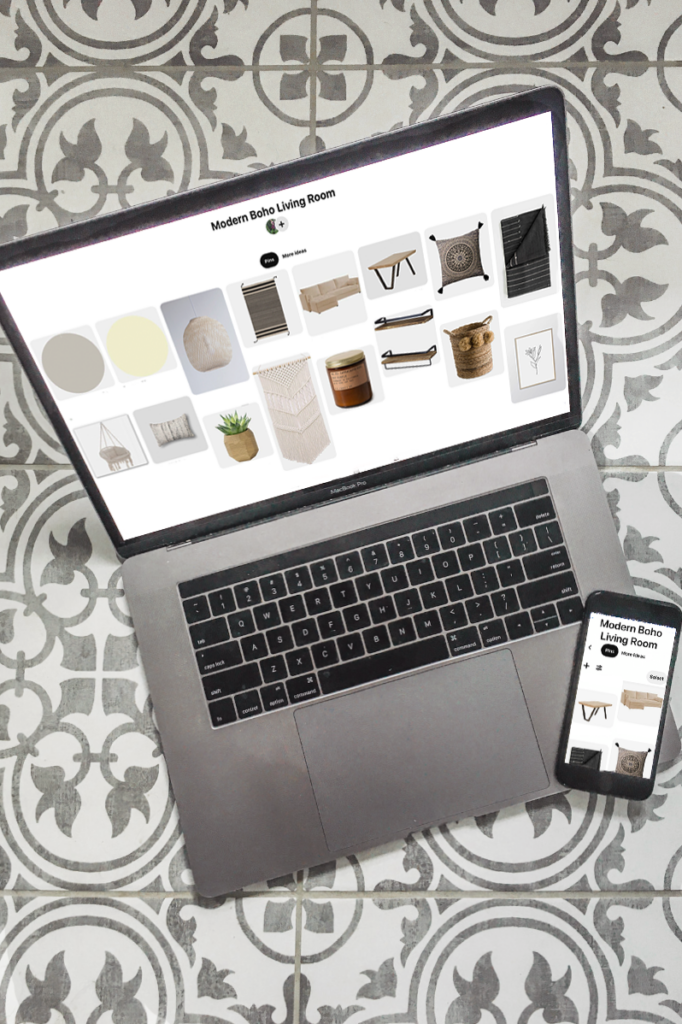 What is a Mood Board?
First, a bit about mood boards, sometimes called inspiration boards or design boards, which is the term I prefer. The term design board is just a little less, dare I say… moody?
But it really doesn't matter what you call it. What matters is that interior design mood boards are the perfect way to visualize how all the elements of a room will look together – before you buy a single thing.
In this tutorial, I'll be creating a mood board for a Modern Boho Living Room – step by step. 
Create your own interior design board by following along.
The process is written out below – or you could just watch my handy video!
Need help choosing eco-conscious furniture and decor for your home? That's what I'm here for!
How to Make a Mood Board Using Pinterest – Step by Step
Go to Pinterest
Sign up for Pinterest or log in if you already have an account.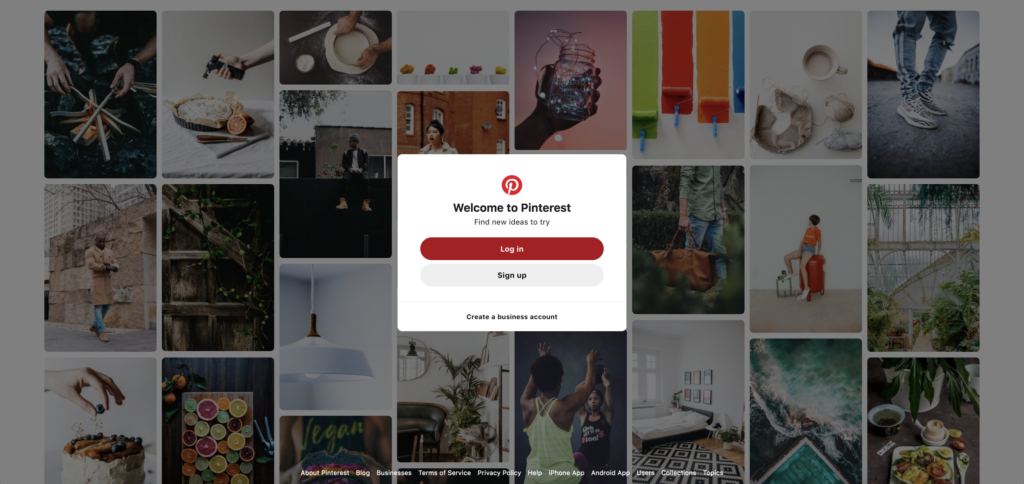 Create and Name Your Interior Design Mood Board
Navigate to your profile and click on "Create board."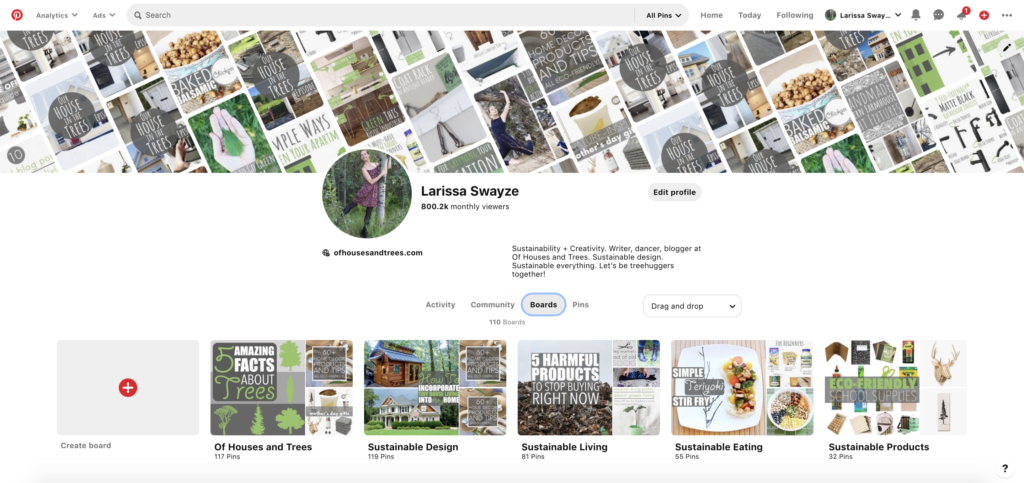 Give your board a name. For this tutorial I chose "Modern Boho Living Room." Set the board to secret if you want to keep your Pinterest mood board private. You can always set it to public later if you want others to see it. You can also invite others to collaborate on your mood board, which works well if you're designing the space with someone else or want an outside eye helping out.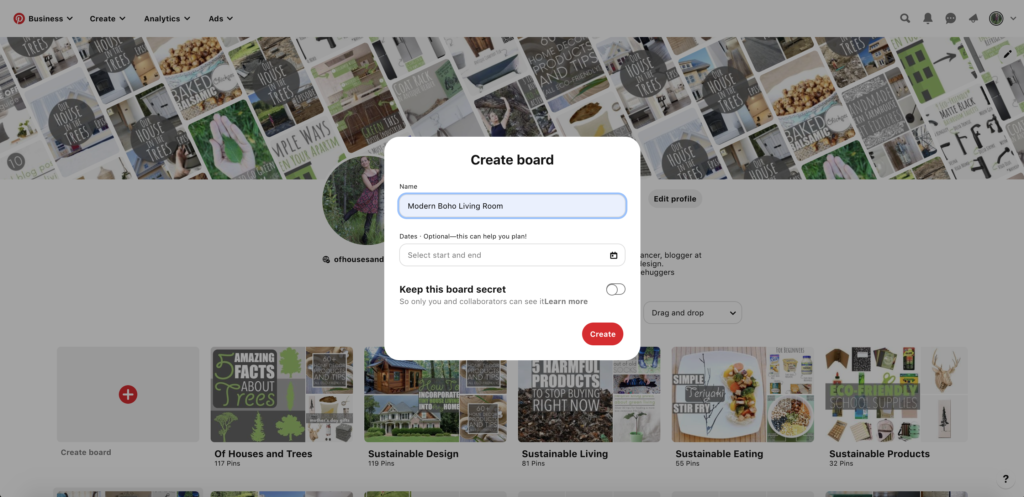 Add Pins to Your Interior Design Mood Board
Now for the fun part! You can add pins in a few different ways.
Within Pinterest, you can repin or move pins you've already added to other boards or use the search bar to find new pins.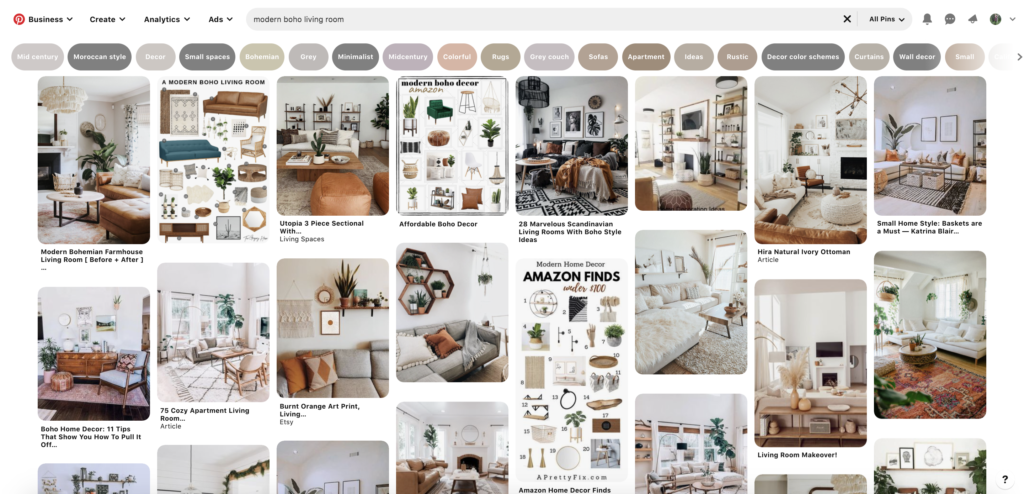 You can also go to any website that has home decor products and pin from there. I usually go directly to sites that only carry eco-conscious items like Etsy, Made Trade, Earth Hero and Vivaterra. And I'll sometimes go to Amazon as you can find some cool sustainable home decor there too. (If you aren't quite sure where to find sustainable decor you should definitely check out my sustainable products page!)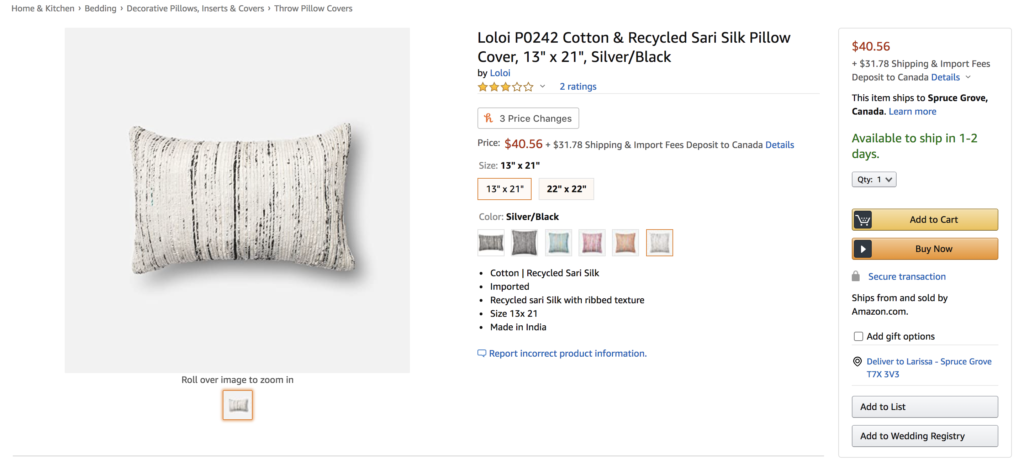 You can add a few different kinds of pins. Either photos of rooms that have some of the elements you want for your room, photos of the furniture, accessories and paint you want, or a mixture of both.

You can also just do a plain old Google image search and see what comes up. (Or you can use Ecosia as your search engine instead. It works exactly the same as Google. But every time you search it helps plant trees!)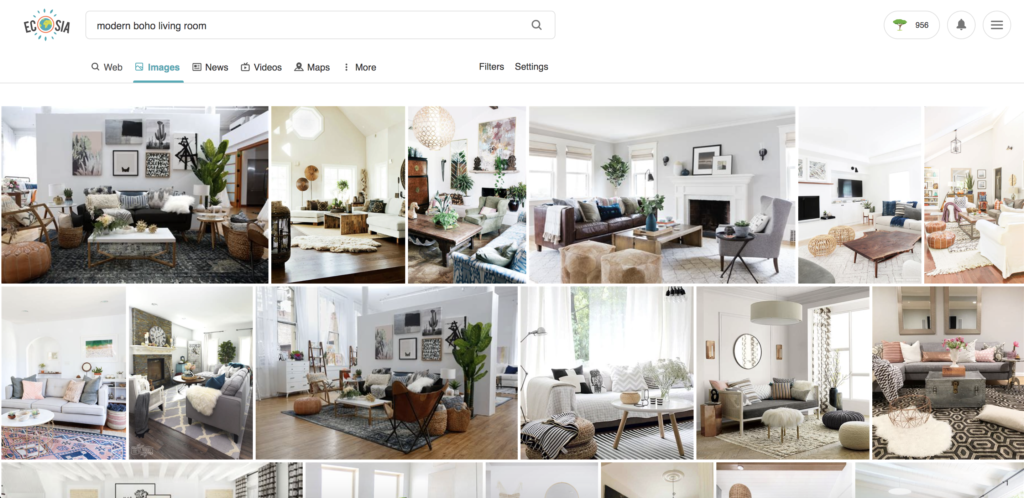 Use Your Interior Design Mood Board as a Shopping List
If you want to be really specific, you can pin the actual items you want to buy. Then you can use your interior design board as a shopping list when it's time to make your online purchases. If you are going to go this route, make sure you pin the image from the product page and not from the image link or your pin won't go to the place of purchase.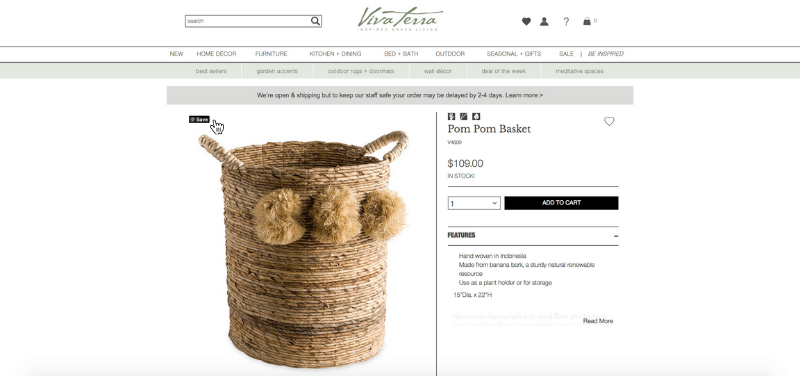 To get your Pinterest board looking like an actual mood board for interior design purposes, try only pinning images of furniture and accessories with a light background. The end result will feel more polished. Plus, seeing all of the items side by side – with no distractions – really helps with visualization. There's a reason interior designers do it this way!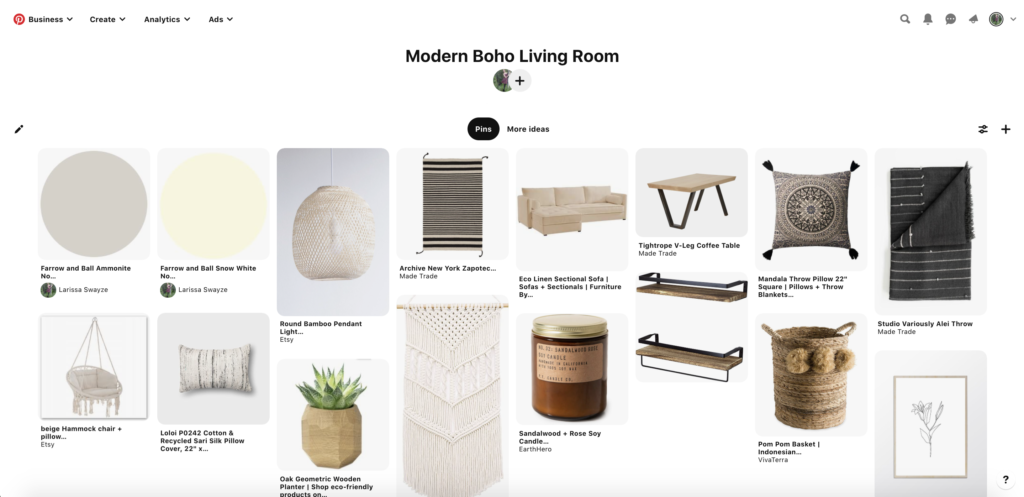 And there you have it! You now know how to create a mood board on Pinterest.
If you have any questions about creating a mood board for interior design, please let me know in the comments and I'll do my best to help out!
Happy pinning!
PIN ME!
Posted on August 11, 2020
Need help choosing eco-conscious furniture and decor for your home? That's what I'm here for!
Former architectural technologist. Current treehugger.
I'm here to help you green your home – and your life.
Like what you're seeing? If so, please consider supporting Of Houses and Trees on Patreon – and get a few perks for yourself!
Subscribe to the Of Houses and Trees monthly newsletter and I'll send you my FREE list of "The 8 Best Places to Buy Eco-Conscious Decor Online."
Find out more about our 40 acres of land in Parkland County, Alberta and the sustainable home we built amongst the trees.
How to Create an Interior Design Mood Board – THE EASY WAY!