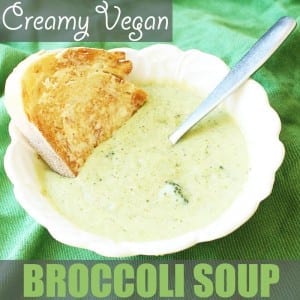 Mmmm… soup. I am definitely a fan. Winter or summer, day or night, I'd eat soup seven days a week if I could. And I can. Because I'm an adult and although that comes with all sorts of annoying "responsibilities" it also comes with the freedom to eat whatever I want, whenever I want. (Within reason… and often not within reason at all. Hello, leftover pizza for breakfast.) And sometimes I want to eat thick and creamy soup… without the cream.
Yes. That's right. No cream. Which means no dairy. Which means safe for vegans, lactose-intolerants and calorie counters alike.
How is this possible, you say? It's creamy, but there's no cream? Well, my friends, let me tell you about a life-changing cooking technique called "roux." Some of you may already be familiar – particularly if you've made gravy before. I myself had used it many a times to make gravy in the past before discovering it actually has a name. But, honestly, I thought it was just a gravy thing and didn't realize until the last year or so that it can be used in so very many applications. Including the creation of a healthy broccoli soup… that's also creamy and vegan!
First of all, you heat up a fat (drippings or vegetable oil or butter, but of course I use vegan margarine).Then you add in an equal amount of flour. You stir until it thickens. Voila. A roux. Other than as a base for a creamy soup, I've also used this technique to make vegan gravy and not-so-vegan alfredo sauce. I believe I even once used it to make chocolate sauce, but maybe that was just a dream… But enough about chocolate sauce. Let's move on to the equally delicious healthy broccoli soup. (I'm not even kidding about the delicious part. Because I love broccoli and I love soup. Bingo bango.)
---
Note that this post contains affiliate links, meaning if you click on a link and make a purchase a small percentage of the sale goes to yours truly. Please know that I only link to products that are good for the earth, good for the soul, or both!
---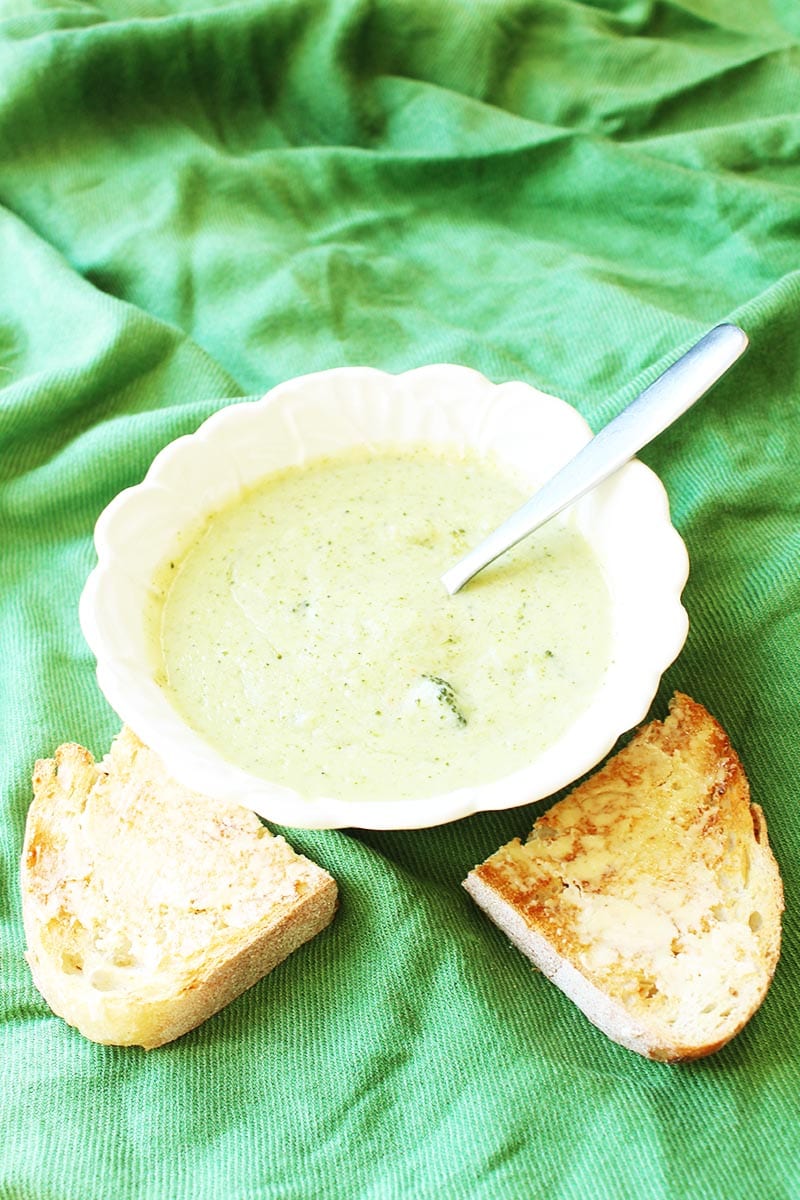 ---
Creamy Vegan Broccoli Soup
Prep Time: 10 minutes / Cook Time: 10 minutes / Total Time: 20 minutes / Serves: 4
Cuisine: North American / Description: Healthy Broccoli Soup / Dietary Info: Dairy Free, Egg Free, Meat Free, Refined Sugar Free
Ingredients:
2 cloves garlic, minced (or 1 tsp garlic powder)
1/3 cup vegan margarine (I use Earth Balance because it's the bomb)
1/3 cup all purpose flour
5 cups vegetable broth (I use bouillon and mix the broth myself)
5 cups broccoli, chopped (I use both the florets and the stems)
1/8 tsp salt
pepper to taste
Directions:
1. Add margarine to a medium sized pot and melt over medium heat. Add garlic and flour, whisking to create a smooth paste. Wait for edges of paste to begin bubbling.
2. Slowly add broth while continuing to stir. Add salt and pepper.
3. Add broccoli and boil over medium-high heat until broccoli softens, approximately 10 minutes.
4. Reserve 1 cup of broccoli and blend the rest. Add blended soup and reserved broccoli back to pot, stir and serve.
Notes:
You can double the above recipe and then freeze half. Or just eat it all in one day… which I never do. Nope.
---
Don't forget to SUBSCRIBE to have posts on sustainable design, sustainable living, sustainable eating – sustainable everything – delivered to your inbox!
PIN ME!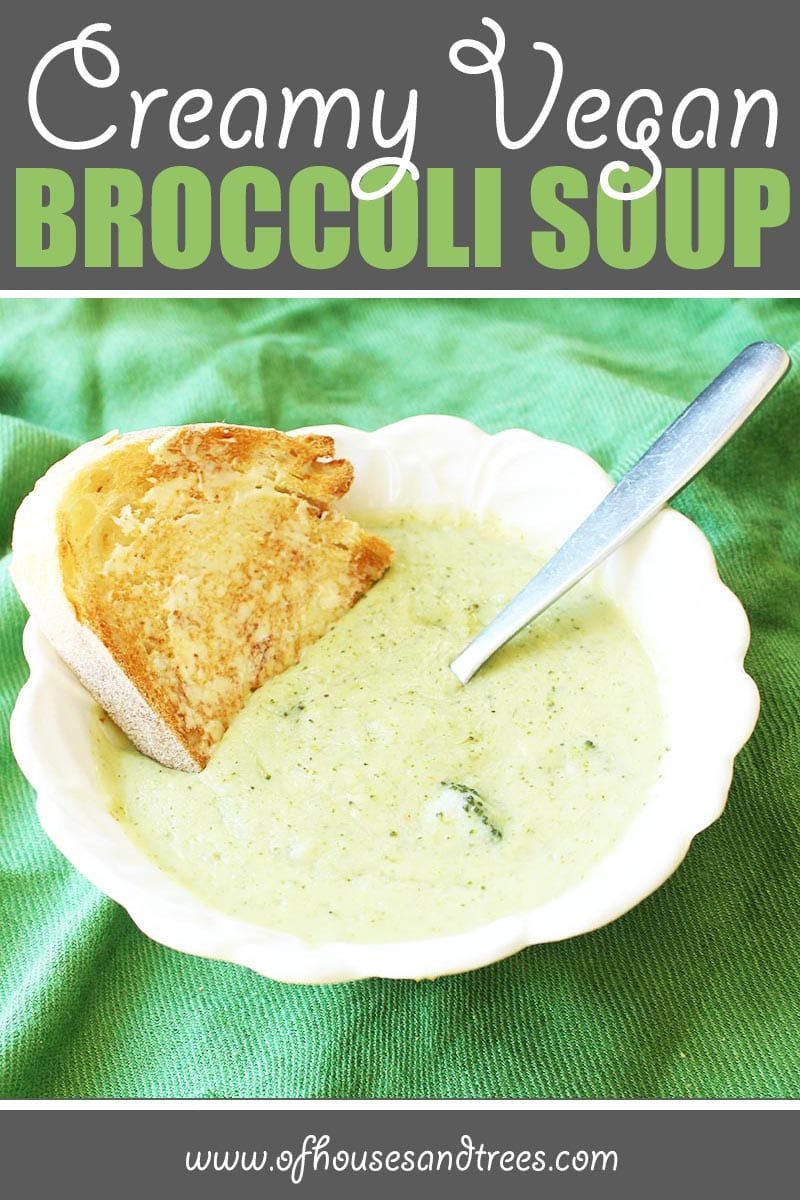 Posted June 18, 2017 (Last Updated November 4, 2018)
Former architectural technologist. Current treehugger.
I'm here to help you green your home – and your life.
Like what you're seeing? If so, please consider supporting Of Houses and Trees on Patreon – and get a few perks for yourself!
Subscribe to the Of Houses and Trees monthly newsletter and I'll send you my FREE list of "The 8 Best Places to Buy Eco-Conscious Decor Online."
Find out more about our 40 acres of land in Parkland County, Alberta and the sustainable home we built amongst the trees.
Creamy Vegan Broccoli Soup