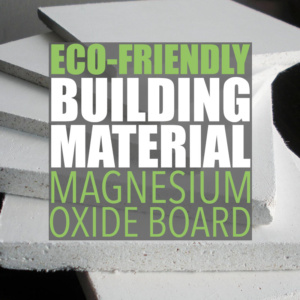 Aside from Of Houses and Trees, I also write content for a few other architecturally-minded blogs. One subject I've written quite a bit about lately is the building material magnesium oxide board (MgO board). If you've never heard of it, it's essentially an eco-friendly drywall alternative. And, of course, as soon as I see the phrase "eco-friendly alternative" I get all giddy and start geeking out. It looks like we're going to build our Our House in the Trees next spring. (Fingers crossed!) And I absolutely want to use as many green materials as possible.
---
Note that this post contains affiliate links, meaning if you click on a link and make a purchase a small percentage of the sale goes to yours truly. Please know that I strive to only feature eco-conscious products and brands.
---
For example, no-VOC paint, LED lightbulbs and eco-friendly laminate flooring. Not only are environmentally friendly materials better for the planet, but they're also better for you and your family as they tend to release little to no VOCs (volatile organic compounds) into your home nor other narsty chemicals. (Did you know synthetic drywall contains formaldehyde? Yuck.)
What is MgO Board?
Magnesium is a naturally occurring mineral and magnesium-based cements have been used in building for centuries. Around 40 years ago, materials used in the Great Wall of China were reverse-engineered and magnesium oxide board was created. MgO board works in all the same applications as drywall – plus many more. Interior walls and ceiling, exterior sheathing and fences, trim, fascias and soffits, tile backing and as a substrate for coatings such as stucco.
How is it Eco-Friendly?
Not only is MgO board made with naturally-occurring materials using an environmentally friendly process, it it also reusable and recyclable. Also, one of its main benefits is its strength, meaning it is incredibly durable and lasts a long time. Once MgO board has reached the end of its life, it can be ground down and used to make cement or sent to the landfill, where its magnesium returns to the earth.
---
What Other Benefits Does it Have?
Aside from its green properties and inherent strength, MgO board is also fire resistant, insect resistant, mould resistant and free of asbestos and carcinogens. It is also impervious to water and can sprayed with a power hose for cleaning. As mentioned, MgO board replaces traditional drywall, but you don't need to place the joints over studs as with drywall. You can also use nails instead of screws to install it and no plugs or backing are required to hang heavy items.
Is it Worth the Cost?
One negative of magnesium oxide board is its cost, which is typically higher than drywall. However, proponents of MgO board argue that because it's less "fussy" than drywall, the price is worth it in the end. Much like other eco-friendly products and materials, the upfront cost may seem higher, but the long term benefits make it worthwhile.
Need help choosing eco-conscious furniture and decor for your home? That's what I'm here for!
Sustainable Building
If you're interested in learning more about sustainable building practices and materials, check out the books listed below. If you want to learn more about MgO board in particular visit the Magnesium Oxide Cement Association website.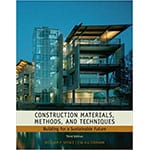 Construction Materials, Methods and Techniques: Building for a Sustainable Future by William P. Spence and Eva Kultermann
Eco-Friendly Building Material Magnesium Oxide Board