Welcome to Our House in the Trees.
Want to learn more about our 40 acres of land and our sustainable home?
Back in 2011, my husband Devin and I came across 40 acres of raw land in Parkland County, Alberta, Canada. It was for sale. And we fell in love.
It had trees. Hills. Places to hide. Places to admire the beautiful view.
It was close to a town, but not too close. It was close to family and friends.
Basically, it was perfect.
The problem? It was expensive. Like really expensive.
A year later, after searching and not finding a comparable piece of land, we bought it anyway.
The plan? To one day build a sustainable home on it.
Over the next several years we built two roads on it, dug two ponds and put up fences. I came up with a sustainable home design and then changed it – four times. We had two kids. We moved the proposed building location. And we spent countless hours in the trees.
In the summer of 2019, the construction of what we call Our House in the Trees began. Five months and ten days later we got the keys to our new home.
This is our journey. Join us!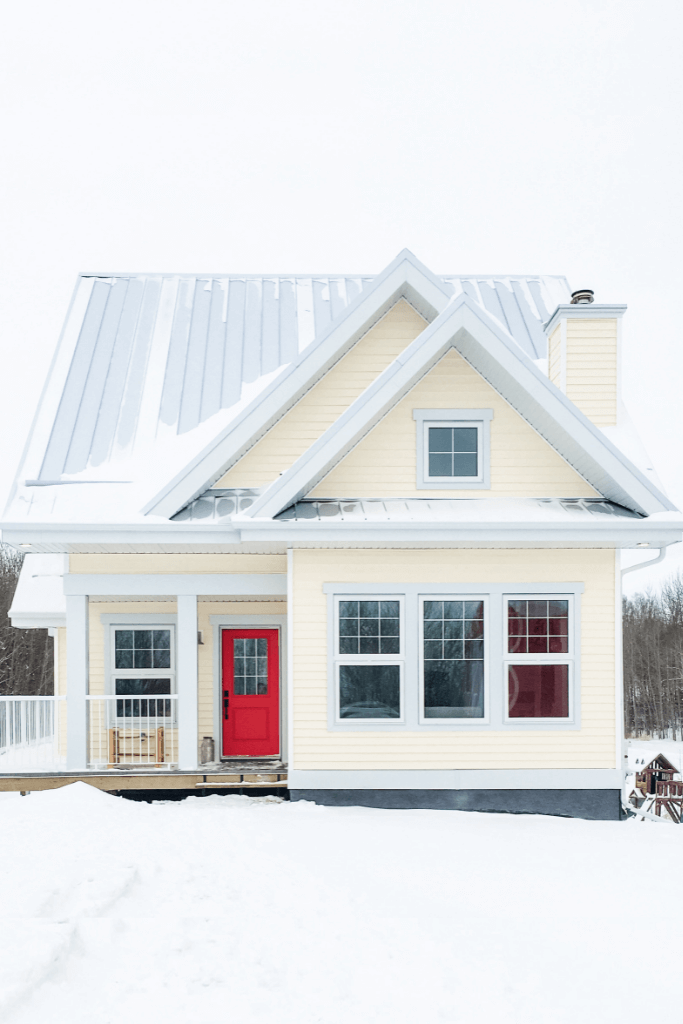 Latest from Our House in the Trees
Former architectural technologist. Current treehugger.
I'm here to help you green your home – and your life.
Like what you're seeing? If so, please consider supporting Of Houses and Trees on Patreon – and get a few perks for yourself!
Subscribe to the Of Houses and Trees monthly newsletter and I'll send you my FREE list of "The 8 Best Places to Buy Eco-Conscious Decor Online."
Find out more about our 40 acres of land in Parkland County, Alberta and the sustainable home we built amongst the trees.