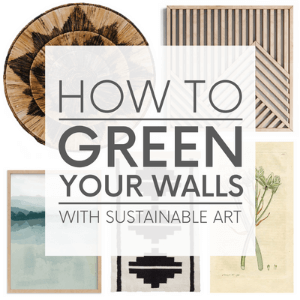 What is sustainable art and where exactly do you find it?
If transforming your home into an eco-conscious oasis is important to you, then you may be wondering what to hang on your walls. I've come up with a few tips, and a few places, to buy sustainable artwork. So you can green your walls – no paintbrush required!
But first, what does the term "sustainable art" even mean?
It actually has two – if not more – meanings.
The first way of thinking about sustainable art is that it addresses topics ranging from our relationship with nature, to pollution, to deforestation, to climate change – and the list goes on. The topic of the art is sustainability and the environment itself.
The second meaning has to do with the materials and practices involved in the creation of the art. Artists use earth-conscious supplies and try to minimize their art's impact on the planet.
More often than not, sustainable art as a topic and the act of being green while creating the art go hand in hand.
And while the term sustainable art can mean the kind of art that ends up in a museum or installation, we can also extend it to mean the art we choose for our homes.
If you're wondering how you can green your home with art that is eco-responsible – and ethical – read on. Below you'll find five things to keep in mind when selecting sustainable art, as well as five places you can buy it.
Keep in mind that for this post I focused on wall art such as paintings, drawings, hanging baskets and tapestries. But of course sustainable artwork encompasses sculptures, pottery, glasswork, tile work and so much more.

Note that this post contains affiliate links, meaning if you click on a link and make a purchase a small percentage of the sale goes to yours truly. Please know that I strive to only feature eco-conscious products and brands.

Sustainable Art Embraces the Three R's
If you ever find yourself wondering if something is sustainable, go back to the three R's. First off – reduce. In art, reducing can mean a lot of things. It can mean purchasing art that's smaller in size. Or purchasing art that is minimal. It can mean purchasing less art or none at all.
Then again, art is beautiful and gives our lives meaning. This is where the next two R's come in – reuse and recycle. One way to incorporate these principles into your art selection process is by purchasing thrifted and vintage pieces. Or swap art with a friend or family member. You each get a new piece – plus a reminder of each other every time you look at it.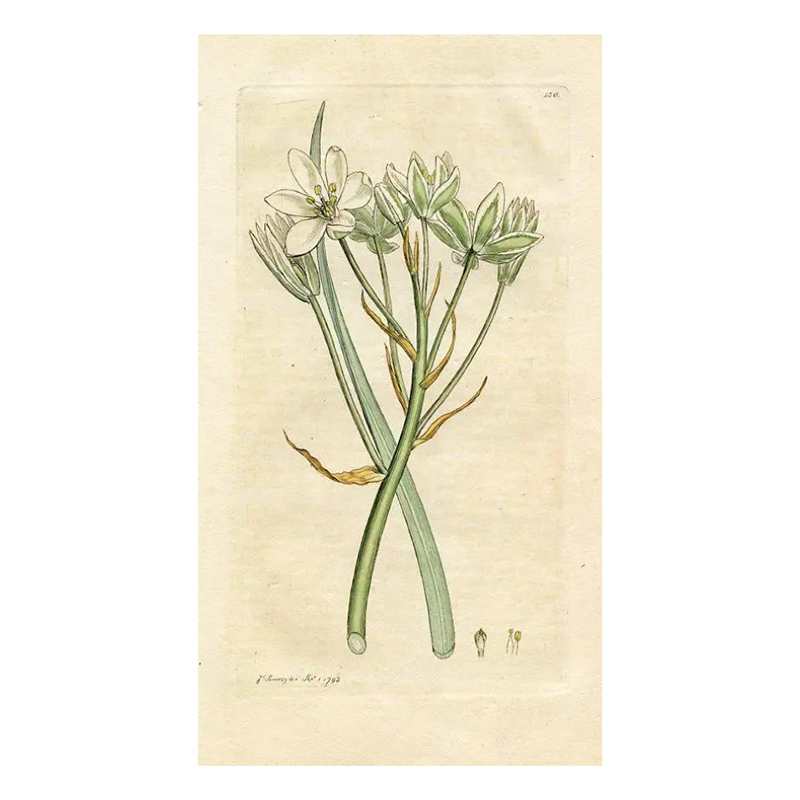 Chairish carries an extremely impressive variety of vintage, antique and pre-owned art pieces that range from landscapes to portraits to abstracts and everything in between. The best thing about Chairish is that every single item on their site is prescreened by an expert team of curators. So you know that when you buy something from them – you're buying something special.
Sustainable Art Is Unique
Speaking of special – have you ever gone to a friend's house and they have the exact same box-store art piece as you? Because I have. And while this is actually a pretty funny thing to happen, it illustrates that much of the art we encounter when we're shopping at home stores is mass-produced. And while mass-production isn't always bad – unfortunately it usually is.
Much like in the world of fast fashion, "fast decor" is often produced in settings that are unethical to the planet and to the people who create the pieces. Shouldn't we know exactly where our art comes from? Shouldn't we be certain that those who made it were paid fairly and that the environment was considered during the process? And finally – shouldn't our art be something unique, something that reflects who we are and what we care about?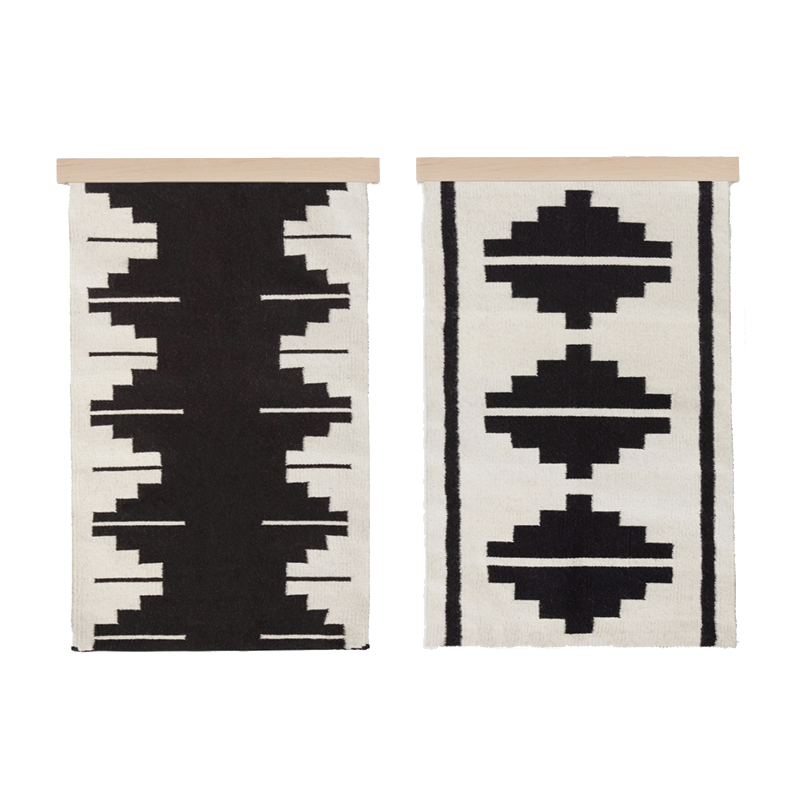 The Citizenry is a home goods brand that partners directly with artisans around the world. There is no middle man. There is no mass production. The items they carry – including their wall art – are all handcrafted and hand-numbered, so you can be sure they fit in with The Citizenry's ethos: "An object is only as beautiful as the environment in which it's made."
Sustainable Art is Made with Intention
The idea of sustainability is closely linked with the idea of purposefulness. It's the conscious part of eco-conscious! When it comes to sustainable design – and sustainable art – every choice made should be done so with intention.
This means the artists themselves should be conscious about the materials they use and in the way that they make the art. But also those of us who purchase art need to be intentional about what we buy and where we buy it from.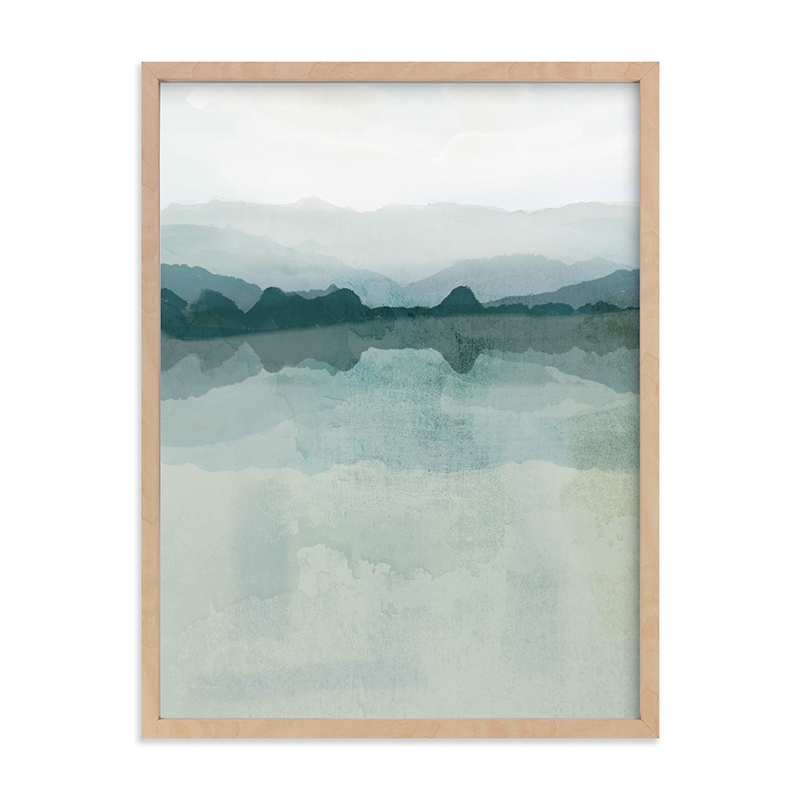 That's what's so cool about Minted, which is a marketplace for independent artists. Minted is all about providing people with access to small artists across the world that you wouldn't find in a traditional store. And guess who curates what is sold on Minted? You do! Art-lovers vote for the art they love the most and the winners' pieces go up for sale. Choosing the kind of art you want to be able to purchase? Now that's intentional!
Sustainable Art is Ethical
I touched on ethics earlier in this post, but I'm going to go back to it because how people and the environment are treated are more closely linked than most of us think. Sustainability and the fair treatment of people is an extremely large and complex topic. But think of it this way, the values of a brand, company, corporation, organization or individual person can – and should – be applied to all things they touch.
For example, if a company claims to care about creating clothing out of eco-conscious materials, then they should also care about where these materials come from. As well as how they were made, who made them, the conditions under which they were made and so on and so forth.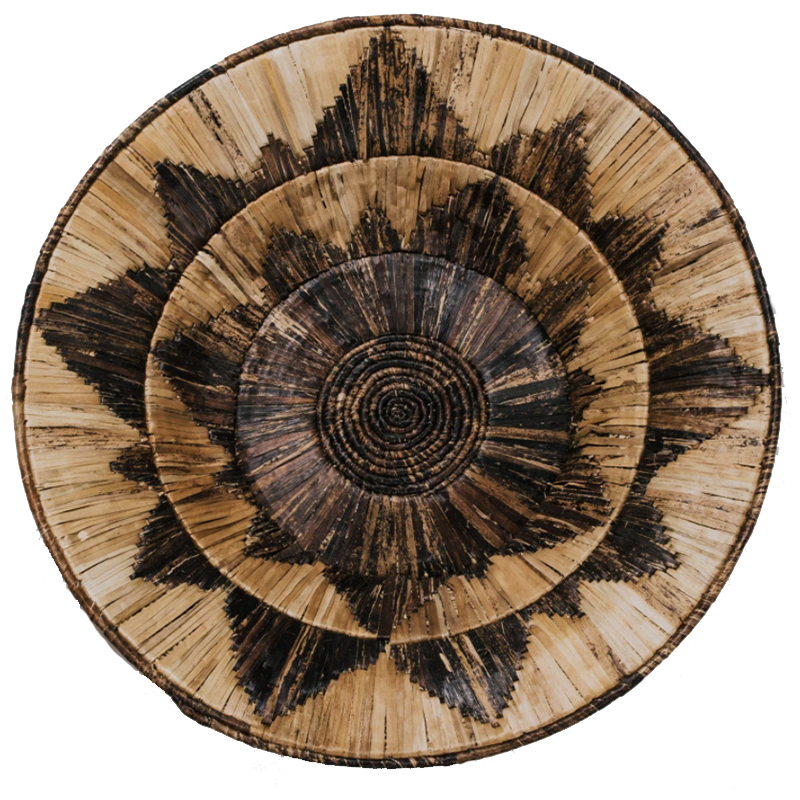 If you're looking for ethical, sustainable wall art, Made Trade is a must-visit online destination. Made Trade is a marketplace that sells a wide variety of fair-trade, sustainable products from a bunch of small brands. For wall art, they carry tapestries, prints and some of the most beautiful handwoven bowls I have ever seen. Made Trade believes: "In artistry above efficiency. Fair wages above profits. Sustainability above mass production. Quality craftsmanship above mindless consumption. And transparency above everything."
Sustainable Art Honours the Planet 
There are so many ways sustainable art can honour our beautiful planet. Paintings of trees, mountains, wildlife. Photographs of the ocean, a forest, a bee on a dandelion. Handwoven textiles and baskets inspired by the colours and patterns of nature.
And there are so many ways sustainable art can honour the planet's resources. Sculptures made from recycled and reclaimed materials. Paint made using natural pigments. Items woven from seagrass or bamboo. I could go on. But I won't. Because the art speaks for itself.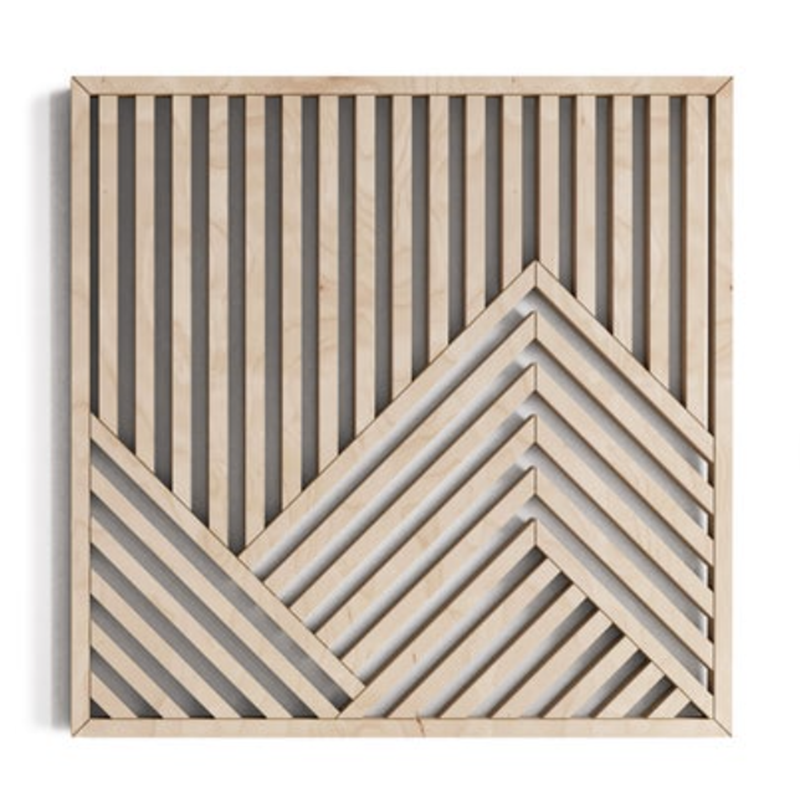 One of my personal favourite places to buy art (or anything for that matter) is Etsy. Why? Because there are just so many options. That being said, because Etsy isn't curated like the previous sellers mentioned, you as the buyer have to be a little more mindful of what you're buying, who you're buying it from, and where it's shipping from.
But because Etsy is all about giving independent sellers a place to share their creations, there are a ton of handmade, eco friendly art pieces to choose from. Plus, because you can filter by location, you can use Etsy to find artists from your own area. Because supporting local is one of the most sustainable things you can do!
Already got some art and are ready to hang it? Check out my post How to Hang Art with Confidence.

LET'S BE TREEHUGGERS TOGETHER!
Sign up for the Of Houses and Trees monthly newsletter and I'll send you my FREE list of "The 8 Best Places to Buy Eco-Conscious Decor Online."

OH, AND LET'S BE FRIENDS TOO…

PIN ME!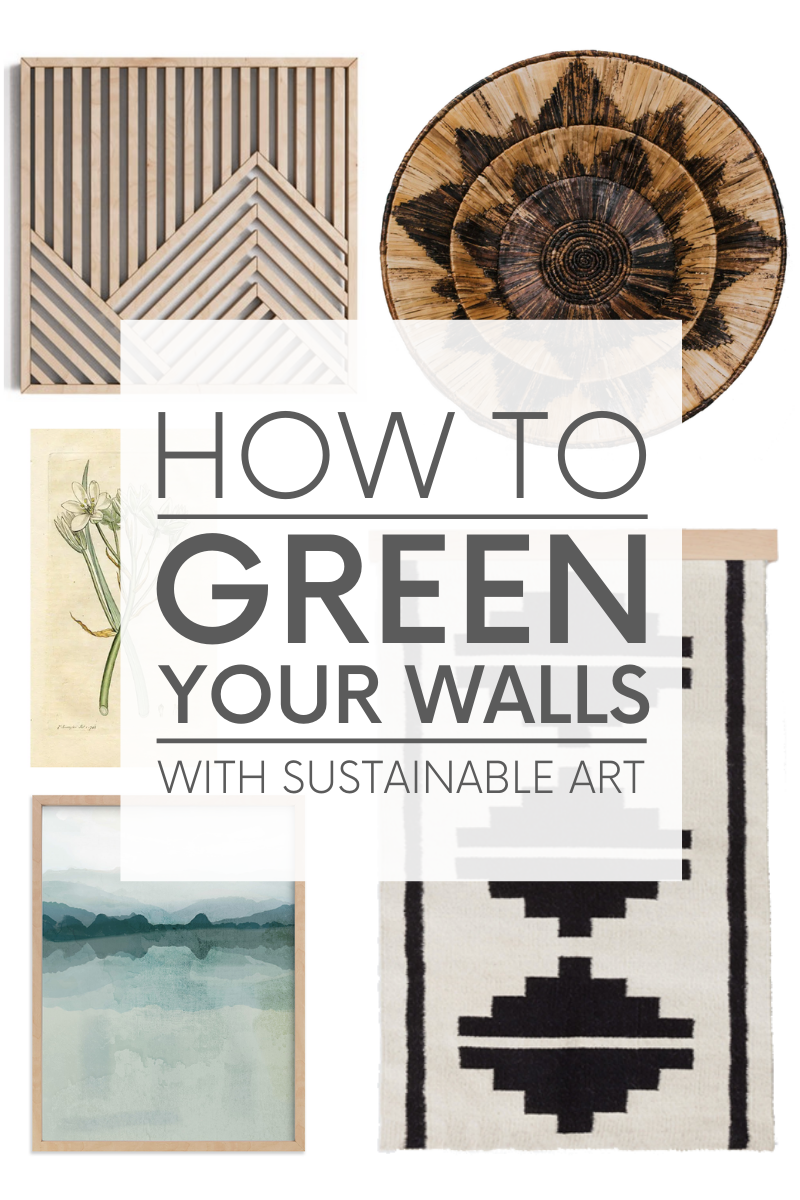 Posted on February 17, 2021
How to Green Your Walls with Sustainable Art