No matter what time of year it is, it's always nice to think about the types of summer flowers to plant in your eco-friendly garden.
Where I live, summer is winding down.
Even though I'm in the midst of harvesting veggies like crazy (picture zucchinis the size of newborn babies), I'm already dreaming of next year's garden.
For flowers, I only planted marigolds and sunflowers this year and they both did so well.
I love marigolds with their bulbous little heads and our sunflowers got massive, which is always a sight to behold.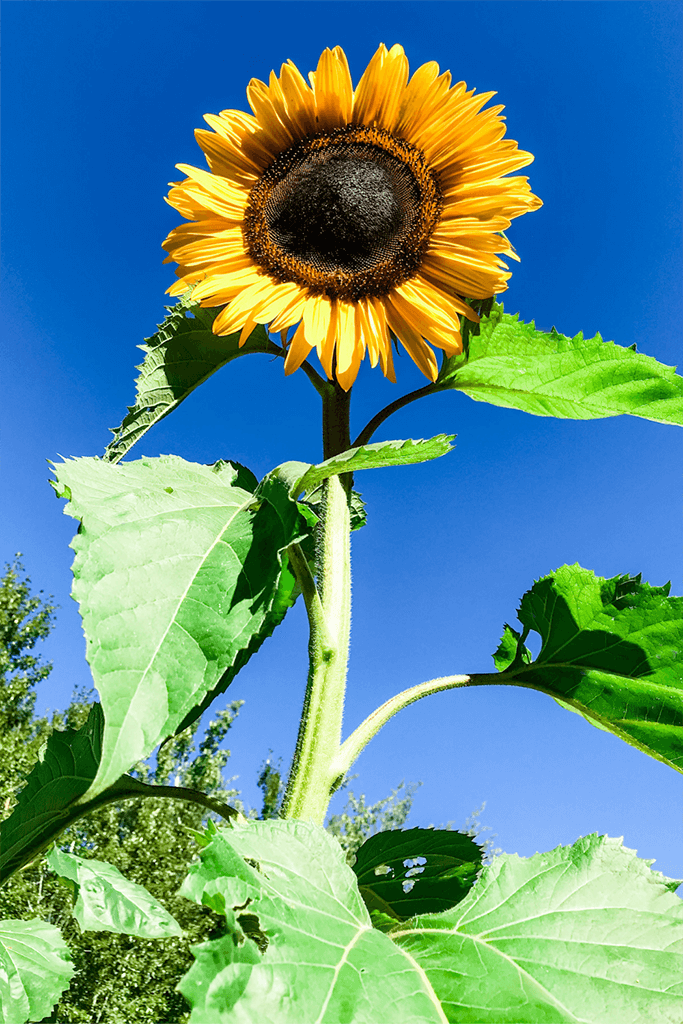 Hopefully next year I can plant some more summer flowers, as we're planning on finally putting in the brick planters at the front of our house. Fingers crossed that other projects – and life in general – doesn't get in the way.
In the meantime, I'll just keep dreaming of hydrangeas and foxgloves and peonies – oh my!
I wanted to share this awesome infographic from Angi.com, which lists twenty different kinds of summer flowers ranging from sun-lovers to shade-dwellers. It also has tips on how to make your flower gardens more environmentally friendly through water conservation and the use of compost.
Because it's never too early to start getting ready for next summer!
Need help choosing eco-conscious furniture and decor for your home? That's what I'm here for!
PIN ME!
Posted on September 6, 2021
Shop sustainable brands for your eco-conscious home decor needs!
Former architectural technologist. Current treehugger.
I'm here to help you green your home – and your life.
Like what you're seeing? If so, please consider supporting Of Houses and Trees on Patreon – and get a few perks for yourself!
Subscribe to the Of Houses and Trees monthly newsletter and I'll send you my FREE list of "The 8 Best Places to Buy Eco-Conscious Decor Online."
Find out more about our 40 acres of land in Parkland County, Alberta and the sustainable home we built amongst the trees.
20 Summer Flowers to Plant + 5 Tips for an Eco-Friendly Garden