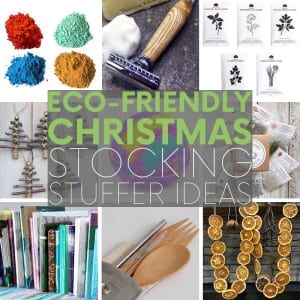 Ah, the Christmas stocking. Stocking stuffer gifts are unfortunately one of those holiday traditions that can be… well… really wasteful. Don't get me wrong, I love stockings and I certainly would not advocate for getting rid of them, but they shouldn't be an excuse to buy  crap. You know what I'm talking about. Cheap trinkets. Chocolates wrapped in plastic in a box wrapped in plastic. Gag gifts that are good for a laugh and then immediately discarded. I'll admit, I've thoughtlessly bought junky stocking stuffer gifts in the past. But this year I vow to do better. Shall we do better together?
Here are nine ideas for eco-friendly stocking stuffer gifts. All items listed are from Etsy, which is a lovely place to find handmade, one-of-a-kind gifts. And don't forget to check your local shops and thrift stores for similar eco-friendly items!
---
Note that this post contains affiliate links, meaning if you click on a link and make a purchase a small percentage of the sale goes to yours truly. Please know that I only link to products that are good for the earth, good for the soul, or both!
---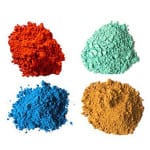 I mentioned a few of these items in my Eco-Friendly Craft Supplies for Kids post, but feel they're worth mentioning again because they're the perfect stocking stuffer for the craft lovers in your life. In my case, that'd be my older daughter through and through. She is a crafting fiend and I know she'd be over the moon happy to receive some all-natural paint and bamboo paint brushes in her stocking. Not to mention this biodegradable craft and body glitter.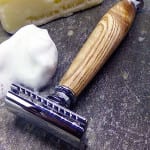 Help your family member or friend get one step closer to a zero-waste life by slipping a safety razor into their stocking. Disposable plastic razors are super wasteful and even the razors with the replaceable blades are still made of plastic. Meanwhile, this particular razor has a wooden handle made from foraged wood. Pretty nifty, hey?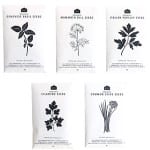 If you or the loved one you're buying for are the kind of person who is tired of winter about two minutes after the snow hits the ground, then organic seeds are a great way to bring about happy thoughts of spring. Of course, I know some of you live in climates that allow you to garden all year long and all I have to say to you is – you don't know how lucky you are. Actually you probably do. But I digress… either way, buy some seeds!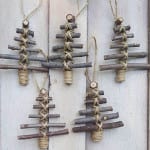 Yup. I love trees. And I love tree ornaments. Especially when they're made out of branches. Which are from trees, you know. A handmade, nature-inspired ornament is such a nice gift for a stocking because the person who receives it can immediately hang it on the Christmas tree and admire.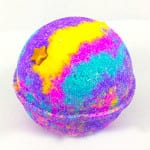 My kids are OBSESSED with bath bombs. And I'll admit, I think they're pretty damn cool too. I'm going to try to make some mini bath bombs to give to my kids this year, but if you're not a DIYer or just don't have the time (I feel you on that), then you can buy lovely handmade bath bombs here and here. Both of these bath bombs are vegan and the later is… wait for it… a UNICORN BATH BOMB! This is the stuff dreams are made of my friends.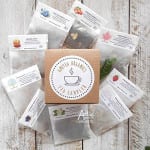 Mmmmm… tea… Nothing like a warm cuppa in the morning, afternoon, evening, middle of the night when you can't sleep. If you've got a tea-lover in your life, then consider stuffing their stocking with an organic tea sampler that includes multiple types of tea for all different occasions. Or, if you know they're loyal to one type of tea and one type only, stock them up with green tea, black tea – or whatever kind is their personal fav.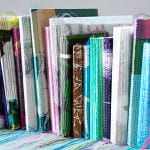 Have I ever told you about my unhealthy journal collecting habit? Well, now I have. There's something so inspiring about a a journal filled with blank pages as you imagine all the possibilities. A place to sketch? To list all of your goals for the New Year? To write poetry about trees? Or, you could be like I used to be and just not write in them at all… but that wouldn't be very environmentally friendly would it? These journals are made from reused and found paper, bags, newspapers and fabric.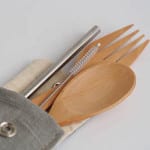 This is another item I featured on Of Houses and Trees before, in last year's Eco-Friendly Holiday Gifts post. It's pretty cool that the zero waste movement just keeps growing. Of course, going zero waste is a process – just like making any changes toward living a greener lifestyle. Probably one of the easier swaps is to start carrying a reusable cutlery set in your bag or backpack. This would be a great stocking stuffer for someone who's intrigued by the zero waste movement, but needs a nudge to take the first step.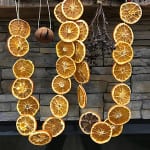 Yup. That's right. Fruit. I don't know of this is a normal tradition or if it's just my family, but every year – without fail – we all get a piece of fruit in our stockings. And it's almost always an orange. If you're like my family and always open your stockings Christmas morning before you've had breakfast – then guess what? Breakfast is served! Or, you could just gift someone with this lovely orange slice garland instead. They won't be able to eat it, but it sure is pretty.
---
LET'S BE TREEHUGGERS TOGETHER!
Subscribe to have weekly treehugger tips + the latest Of Houses and Trees posts delivered directly to your inbox!

OH, AND LET'S BE FRIENDS TOO…
---
PIN ME!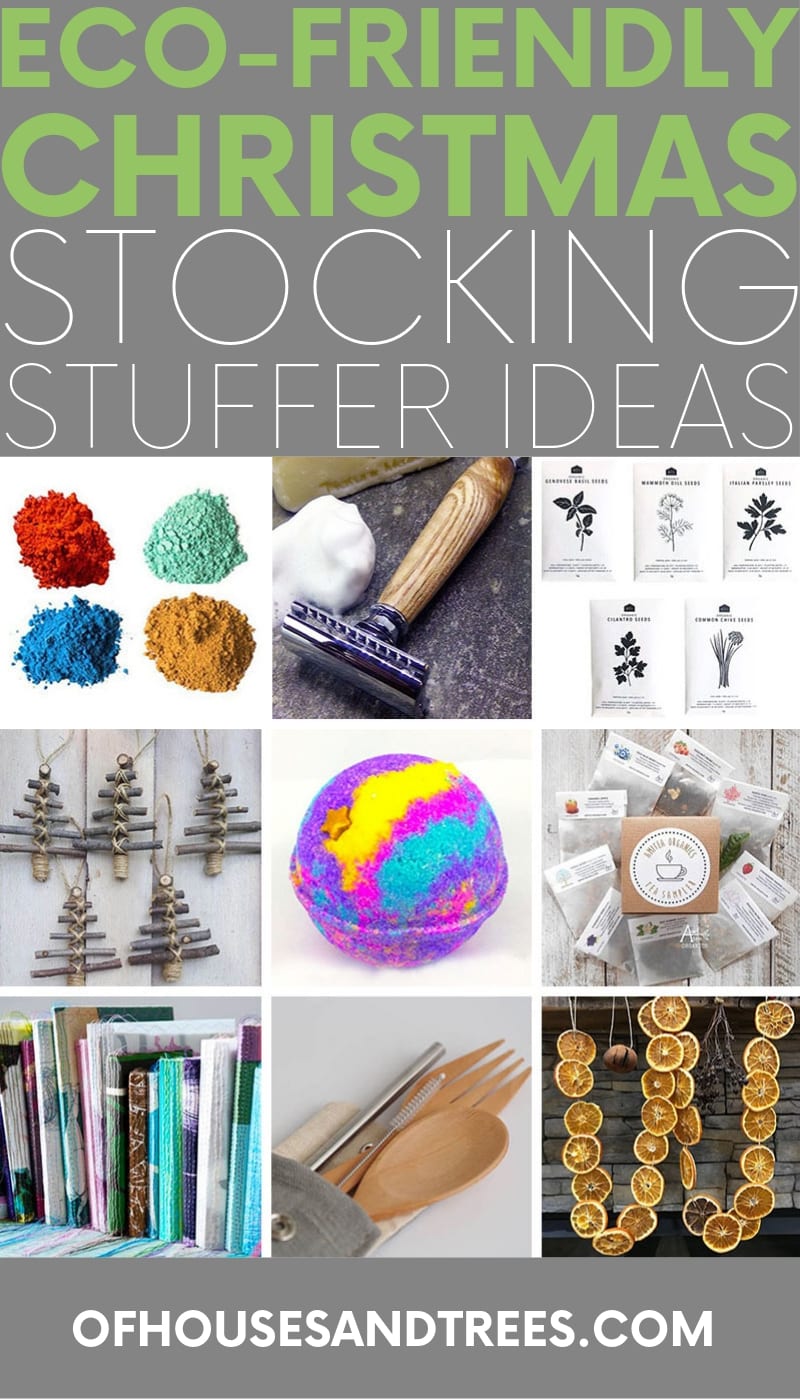 Posted on November 21, 2018
Eco-Friendly Christmas Stocking Stuffer Ideas