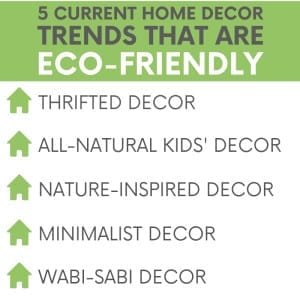 Home trends may come and go, but there's one trend that better not be going anywhere and that's eco-friendly decor! I truly believe that this is where the design and decor world is headed anyway. Essentially, it has to. Our planet's population is growing and our resources are depleting. And I strongly believe that NOW, not tomorrow, not next year, is the time to make a change.
Of course, change can be overwhelming. Which is why the best way to do it is in small, easy to manage bits.
If you haven't done so yet, greening your home decor is such a simple (and fun!) way to make a change. However, this change doesn't mean we all need to run out and buy new items as this would defeat the purpose. If you already have decor for your spaces, consider keeping them as-is. You can also 
repaint 
or 
refinish
 what you already have or swap items from one room to another.
But if you've moved to a new house, are redecorating a room, or just feel your space is lacking something, check out these five eco-friendly home decor trends for inspiration!
---
Note that this post contains affiliate links, meaning if you click on a link and make a purchase a small percentage of the sale goes to yours truly. Please know that I only link to products that are good for the earth, good for the soul, or both!
---
Thrifted Decor
If you regularly read Of Houses and Trees, you know that I'm pretty obsessive about secondhand shopping. Not only is it a great alternative to creating more waste, it's also a fun way to create really funky, unique spaces. If you've ever shopped at Ikea or another major home decor chain store, you've probably gone to a friend or family member's house and been like "Oh! I have that exact same chair… and table… and painting." Not to say you can't end up with a mass-produced chair via thrifting, but I find people who thrift tend to have a more individualized style since they likely chose each piece thoughtfully and carefully.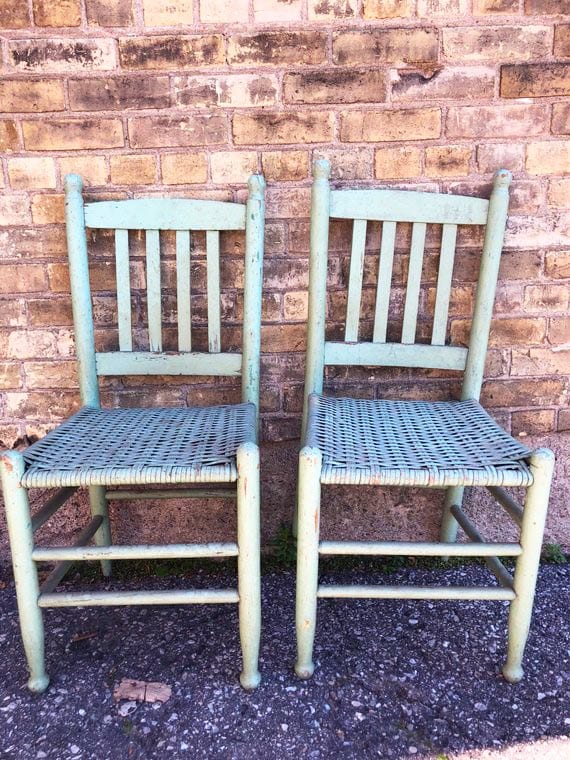 If you still aren't convinced, or conversely, are so convinced you want to hear me talk about the wonders of secondhand shopping even more, watch this video!
[embedyt] https://www.youtube.com/watch?v=na-K7I_1TqA[/embedyt]
All-Natural Kids' Decor
People tend to be more cautious with the furniture and accessories they use in their kid's room than in the rest of the house since kids are just so precious. Nowhere is this trend more evident than with nursery decor. Probably the best place to find green items for a nursery (or an older kid's room) would be on Etsy, as you can search the exact item you're looking for proceeded by the term "eco-friendly" (ie: "eco-friendly nursery bedding," "eco-friendly mobile" and so on).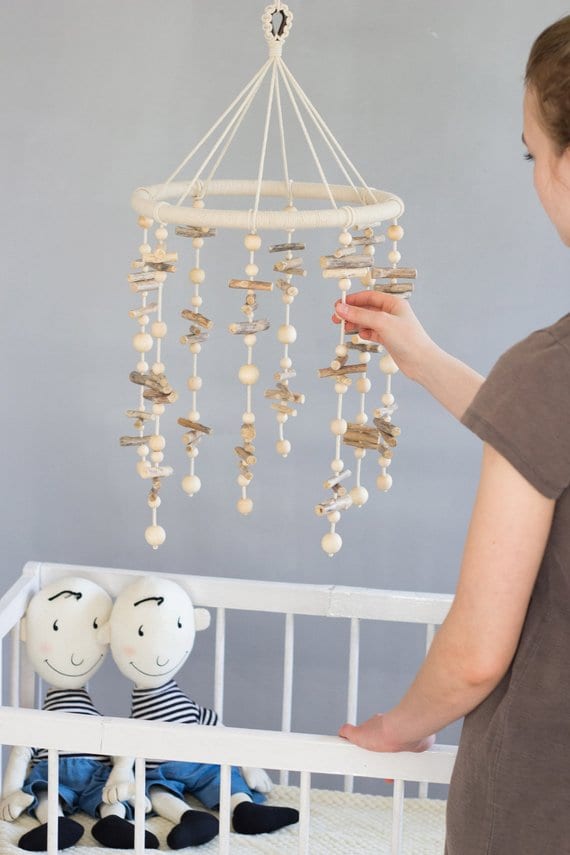 Check out my own eco-friendly nursery here. I also have a post about decorating an eco-friendly kid's room that, in my humble opinion, has some pretty great ideas!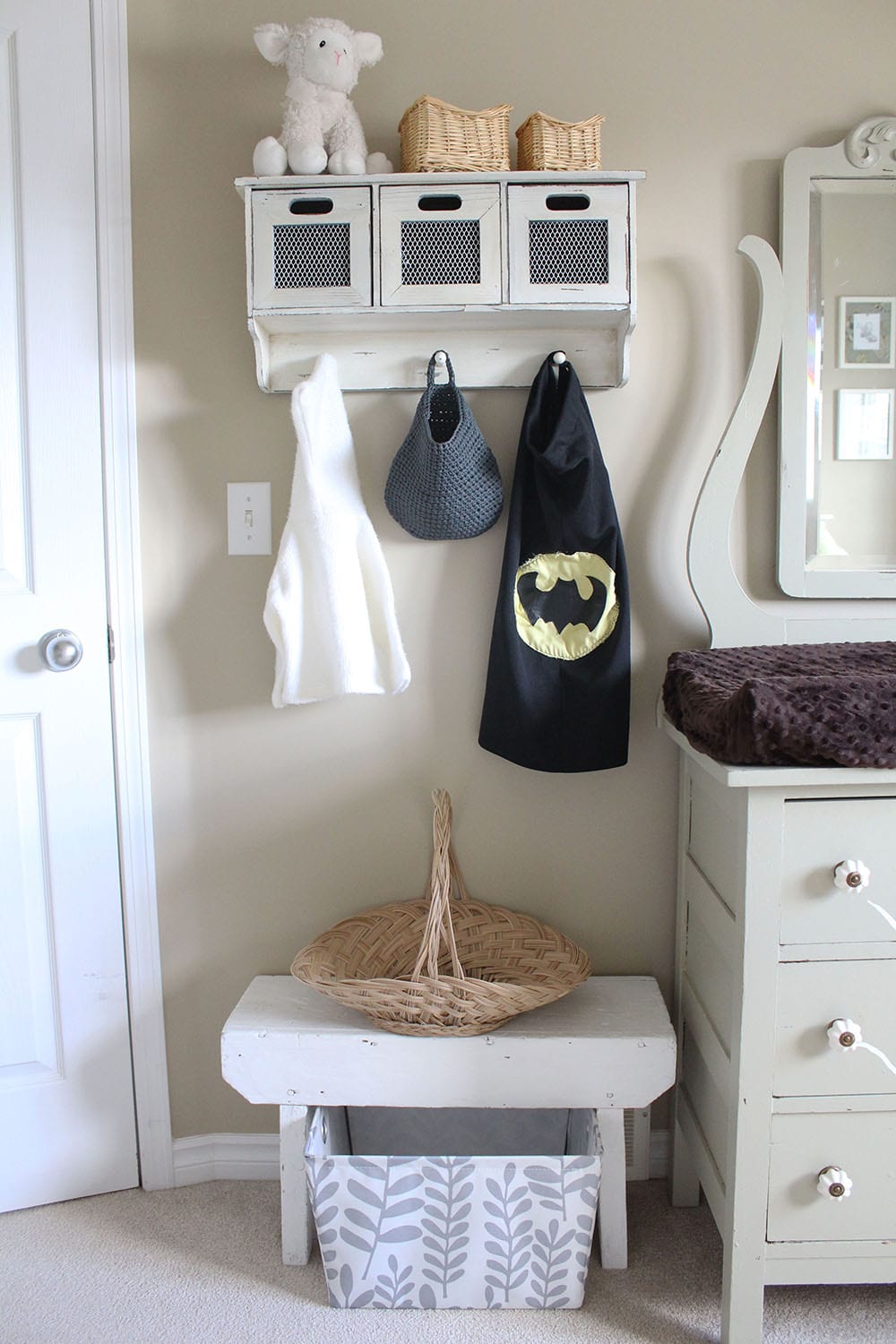 Nature-Inspired Decor
My current favourite way to incorporate eco-friendly decor into a space. Nature-inspired decor is not only environmentally friendly, it also reminds us of the thing we're trying to protect – the earth! Think rocks, leaves, unfinished wood, pine cones and dirt. Yup. Dirt as decor. It's a thing. And so are branches, which unsurprisingly is my favourite… ever.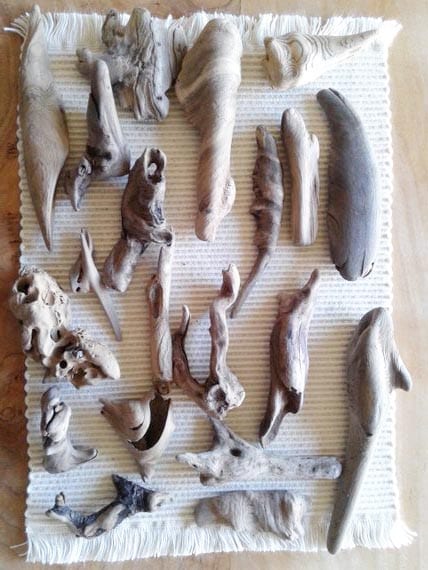 Of course, my home is rife with nature-inspired decor. Check out my tree branch mobile and my nature-inspired holiday decor for just a few examples.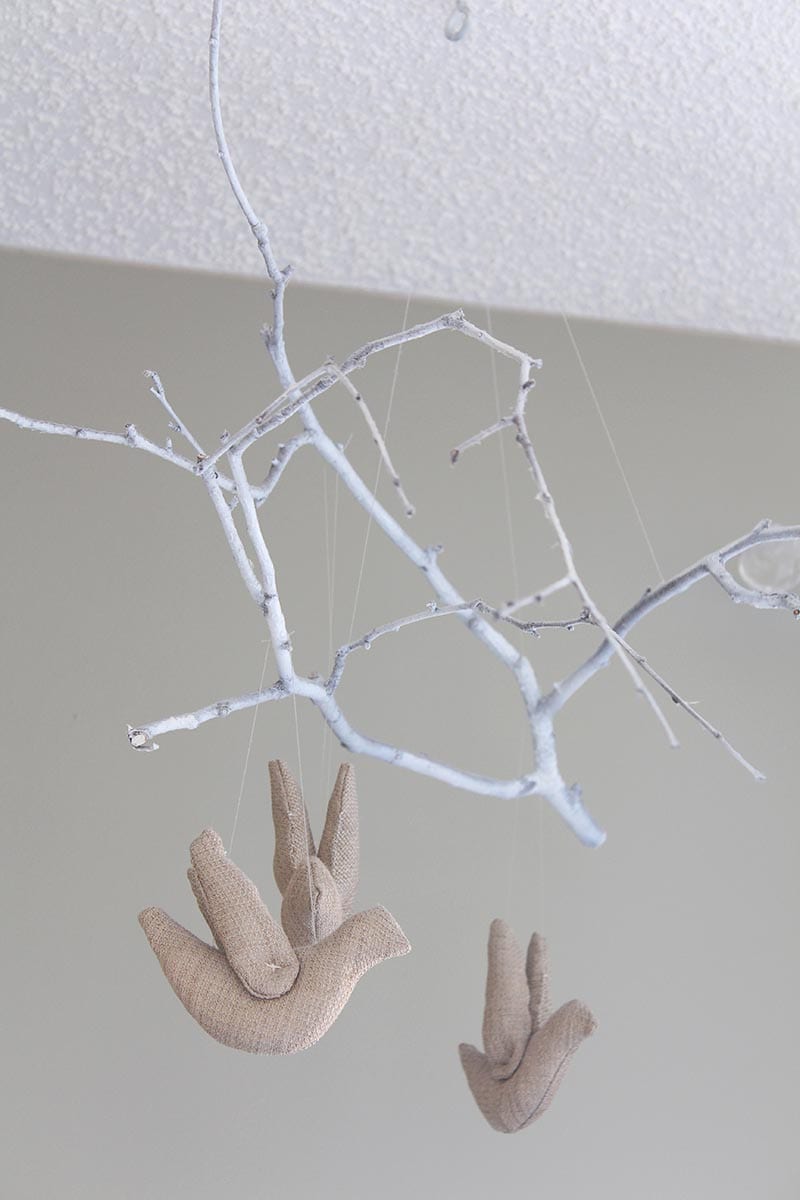 Minimalist Decor
Sometimes, the most earth-friendly thing you can do in your home is nothing. As in don't buy something, don't paint something, don't fill every nook and cranny with things. Full disclosure, minimal decor isn't really my style. I prefer a mix of thrifted, vintage and nature-inspired items and I kind of like filling my nooks and crannies. However, a sparse, mostly white room can be an extremely beautiful thing.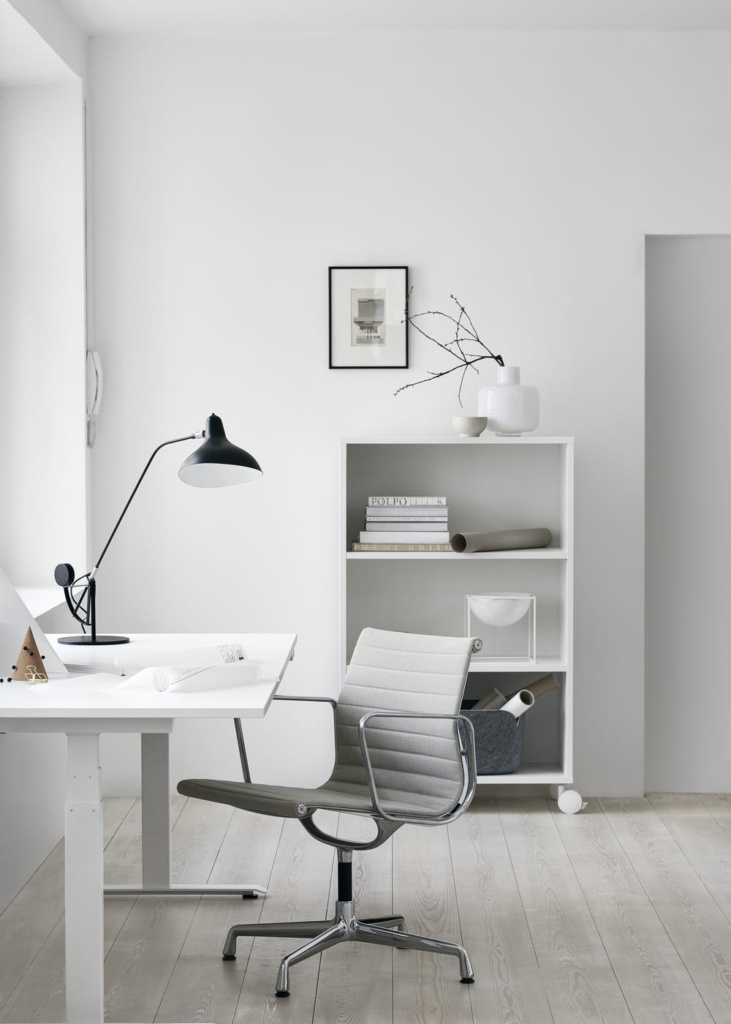 I also think that, regardless of whether you like the look or feel of minimalist decor, we should incorporate the concept of minimalism into our lives as much as we can. According to website The Minimalists, "Minimalism is a tool that can assist you in finding freedom… Freedom from the trappings of the consumer culture we've built our lives around." Now doesn't that sound nice?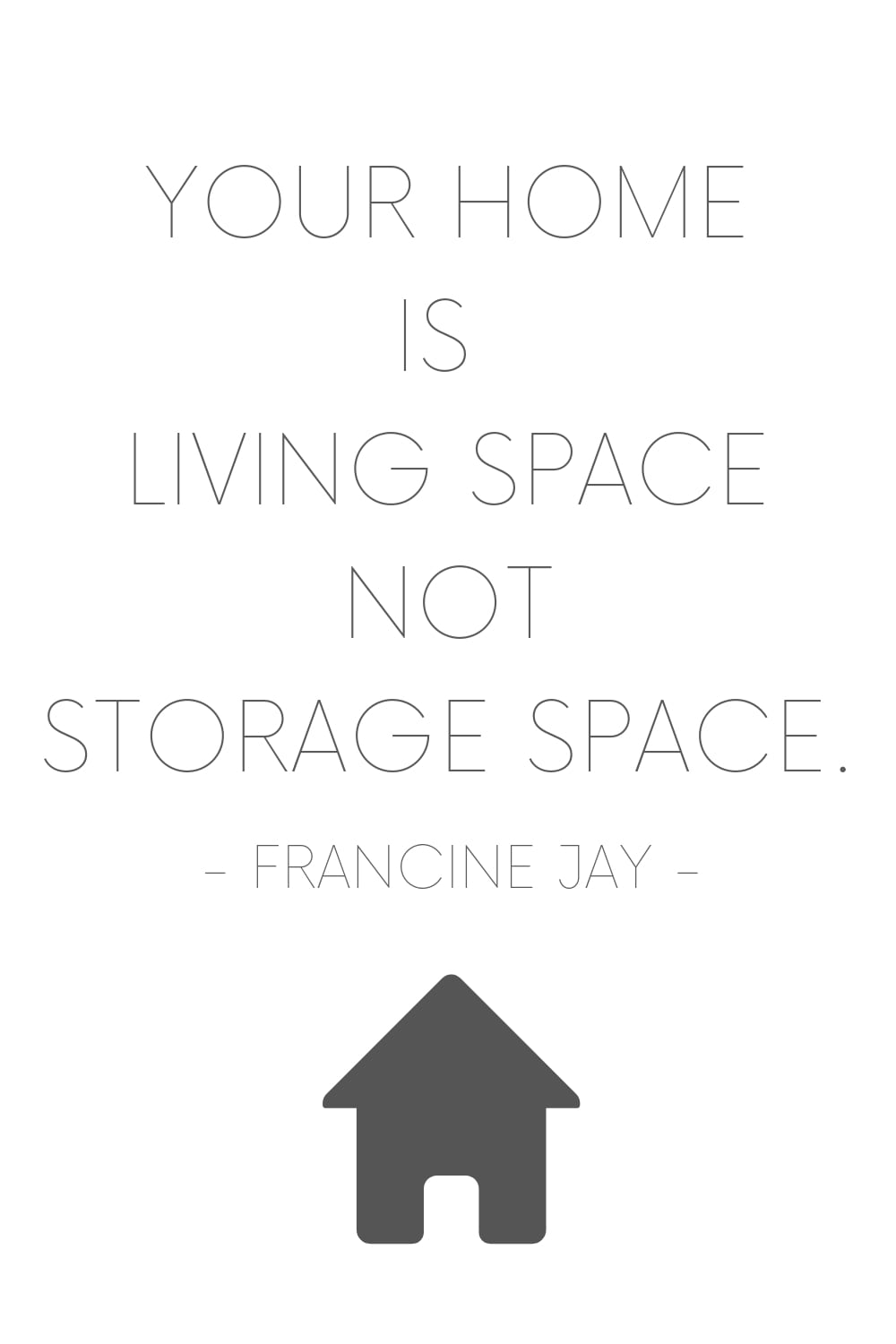 Wabi-Sabi Decor
Inspired by the Japanese philosophy of wabi-sabi – finding and embracing imperfection in the things that surround us – imperfect decor is rough around the edges and often messy. Wabi-sabi decor and rustic decor go hand and hand, but in my mind the difference is that rustic decor has become a bit forced. Because rustic decor has become so popular, often new things are made to look "rustic" and thus the underlying concept of finding things beautiful as they already are is lost.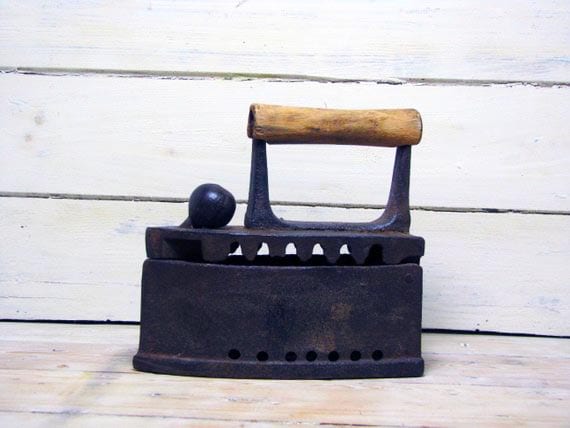 One of the best ways to incorporate wabi-sabi decor into your home is via antiques and vintage items. There's nothing like a worn rug or an old tool chest to bring an appreciation for the imperfect into your interior spaces.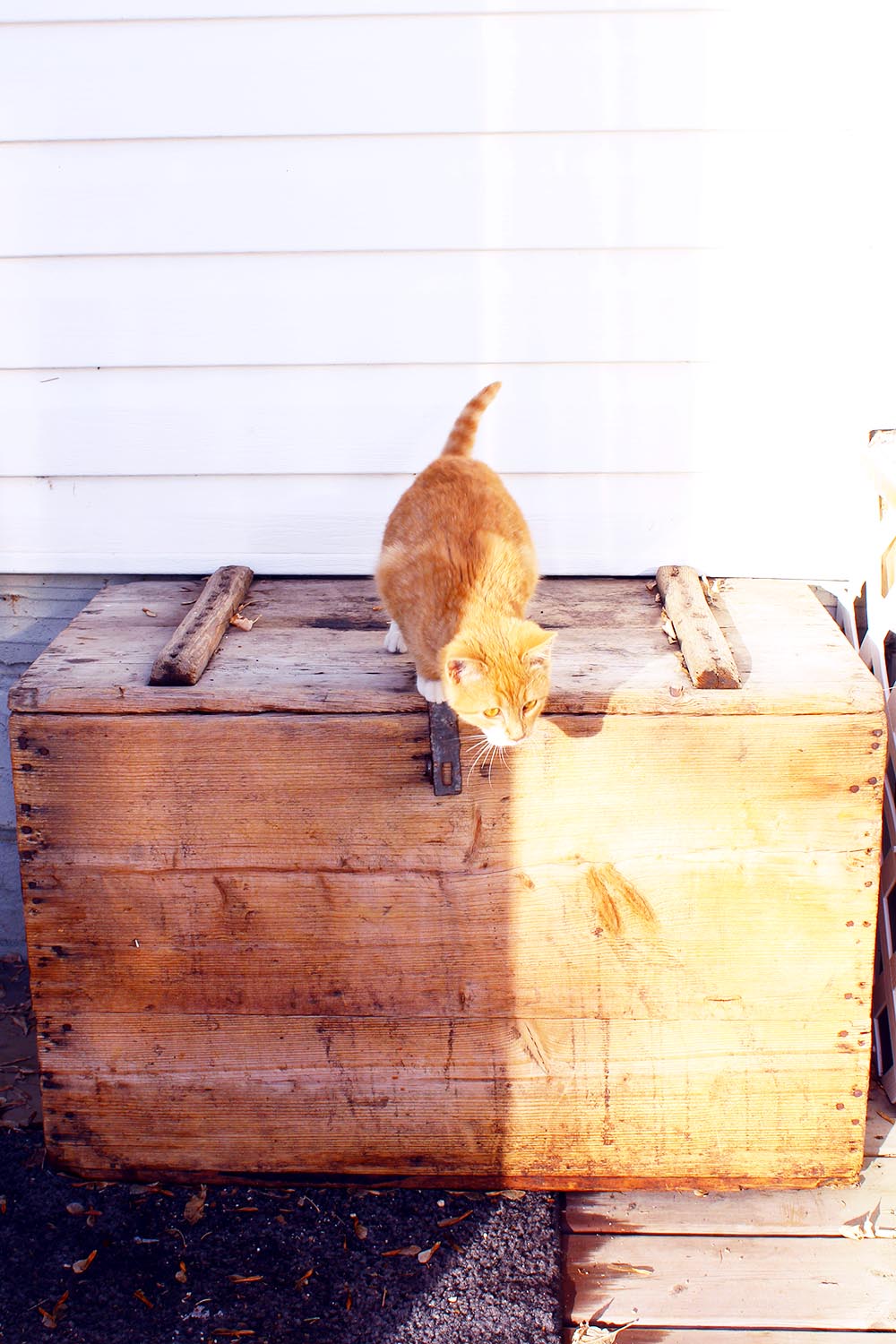 Don't forget to subscribe to have posts on sustainable design, sustainable living, sustainable eating – sustainable everything – delivered to your inbox. Let's be treehuggers together!
PIN ME!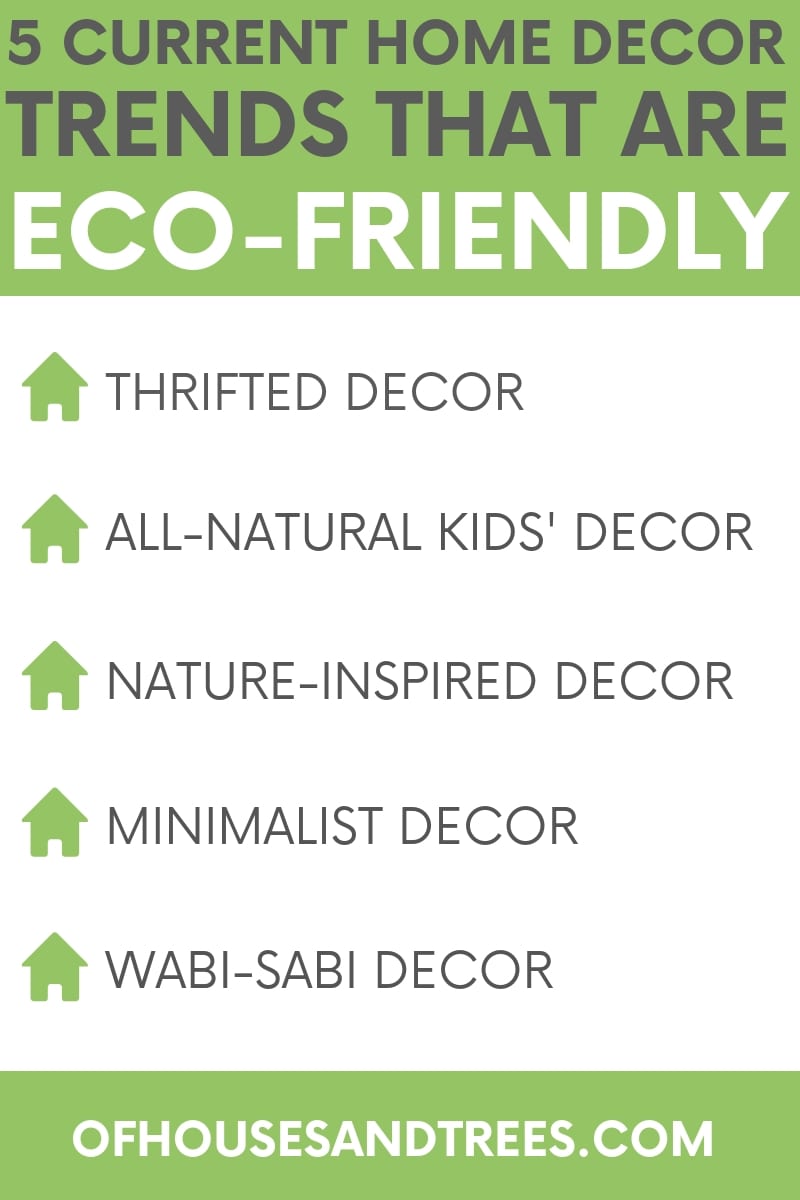 Posted on November 14, 2018v
Former architectural technologist. Current treehugger.
I'm here to help you green your home – and your life.
Like what you're seeing? If so, please consider supporting Of Houses and Trees on Patreon – and get a few perks for yourself!
Subscribe to the Of Houses and Trees monthly newsletter and I'll send you my FREE list of "The 8 Best Places to Buy Eco-Conscious Decor Online."
Find out more about our 40 acres of land in Parkland County, Alberta and the sustainable home we built amongst the trees.
5 Current Home Decor Trends That Are Eco-Friendly