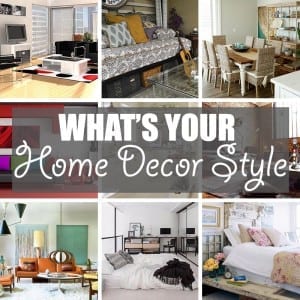 Are you Coastal or Contemporary? Scandinavian or Shabby Chic? Art Deco, Industrial, Mid-Century Modern, Traditional? Or, maybe, you have no clue. Don't feel bad, neither did I… until recently. Here's my secret. Two years studying interior design and architecture and five years working in an architect's office and yet my knowledge of design terminology was pretty limited. My school didn't offer a "Decor Style 101" class. And due to the nature of most of the buildings I worked on at the architect's office, any design boards I made up were strictly Commercial Not-So-Chic.
I got the jist of most of the terms, but to confidently use them in a sentence to describe either my own or someone else's home decor style? Not so much.
Then came the research and from that research came the knowledge and from that knowledge came this post. So if you want to identify your own style and drop decor and design terminology into casual conversation like a boss, then read on!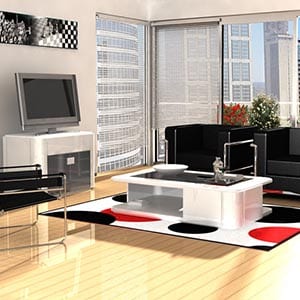 Art Deco
Art Deco is all about streamlined, geometric furniture and accessories featuring mirrored accents and chrome hardware. Even though this home decor style was popularized in the 1920s and 1930s, it still manages to feel modern with its glossy surfaces, angular shapes and unabashed love affair with luxury. Ooh la la!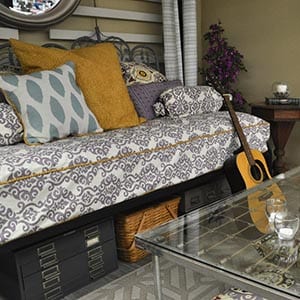 Bohemian
Mix layered rugs, layered throw pillows and pattern on pattern and you'll be somewhere in the Boho ballpark. Don't have artwork? Hang a beat up guitar on the wall. Don't have a bed frame for your mattress? Who needs one! Drape some wispy fabric from the ceiling and stick a plant in every corner because you're one happy hippie.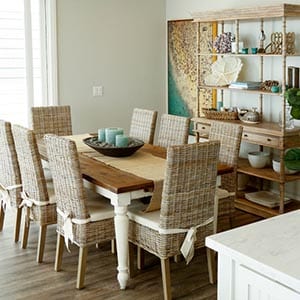 Coastal
This home decor style name gives itself away as it's all about incorporating the look and feel of the ocean into an interior space. Light and breezy with nautical and beach-themed accessories and, of course, soft blues, greens and airy whites. Can't you just hear the waves (and feel the sand in places sand doesn't belong)?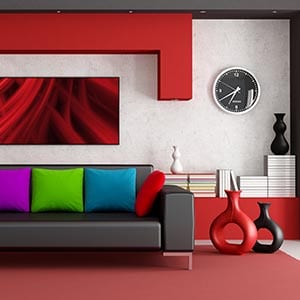 Contemporary
Sleek lines, punches of colours and furniture that sits low to the ground. Basic shapes and forms reign supreme and graphic elements add a slightly futuristic, yet still livable, vibe. Lighting is used artistically with lamps and recessed pot lights drawing attention to carefully chosen and placed artwork as well as to, you know, light stuff.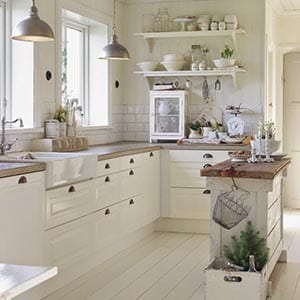 Farmhouse
Any of you who have been reading this blog for awhile know I'm a sucker for Farmhouse style, which is characterized by furniture made out of salvaged barnwood, claw-foot bathtubs and anything rustic. I grew up in a house filled with all kinds of farmhouse finds – galvanized metal wash basins, decorative bedpans (yes, you read that right) and other pre-loved, beautiful things. What can I say? Farmhouse is in my blood.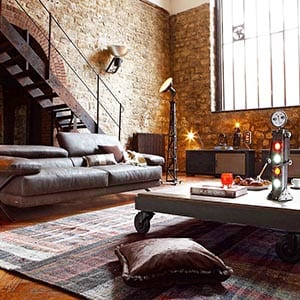 Industrial
Utilitarian and unassuming, industrial is kind of like the cool kid who doesn't know nor care that he/she is cool. If you like exposed bricks (and who doesn't?), open joist ceilings and reclaimed industrial "junk" then this style is for you. It's about revealing instead of concealing building elements and appreciating the parts that make up the whole.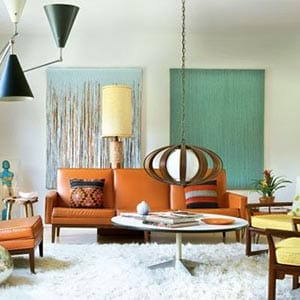 Mid-Century Modern
This term was always a bit of a head scratcher for me until I read somewhere that it's pretty much the style in the latter seasons of Mad Men. Ah, now it all makes sense. Functional design with deep colours such as orange, olive green and chocolate brown – all set upon a shag rug.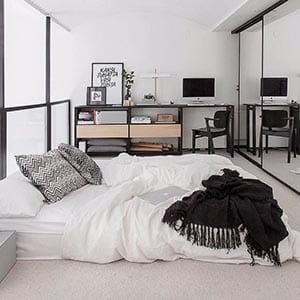 Scandinavian
Thanks to the minimalism movement, Scandinavian home decor style is pretty much top of the tops right now. This style embraces simplicity, clean lines and pale colours like white, light grey and more white. But Scandi design is far from bland and cold. Instead, it uses texture instead of bold colours and patterns to create interest and warmth.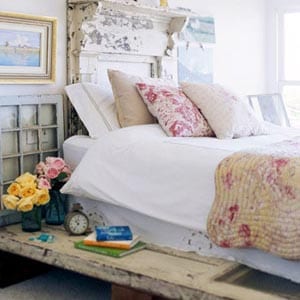 Shabby Chic
Cottage-inspired and cozy with weathered furniture, muted florals and vintage accessories. But instead of dusty, it's airy and bright, just like life at the cottage should be. And you know what else people who live in a cottage-inspired house need? Why, rustic cabinets, reclaimed window frames and hodge podge gallery walls, of course.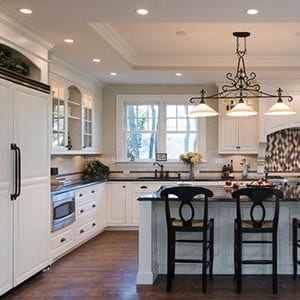 Traditional
A combination of 18th Century English, 19th Century Neoclassic, French Country and British Colonial. Symmetry is used to create order, while colour palettes are kept mid-toned. Furniture has a definite weight to it and often features intricate detailing. But don't think of it as old fashioned, think of it as classic. After all, there's a reason this style has been around for so long!
There's also Asian, Country, Eclectic, Hollywood Regency, Mediterranean, Romantic, Sci-Fi, Tropical, Western and so very many more. And, of course, styles are often combined since a single label rarely covers all of an individual's tastes. I'm definitely a combo person and would say my current style is Farmhouse Shabby Chic with a bit of Boho playfulness via my love of bold colours, graphic patterns and propensity for hanging guitars on the wall.
Which of the aforementioned describes your home decor style? Are you a combo like me? Is it one I haven't mentioned? Or is your style so unique no predetermined label fits? You could also tell me which style you wish your house (or future house) was decorated in. I personally love both the Industrial and Scandi aesthetics, but again – bold prints and pops of colour are more my bag. Let's chat in the comments and consider pinning the below image because it's oh so pretty… Don't forget to subscribe to have new posts delivered directly to your inbox!
PIN ME!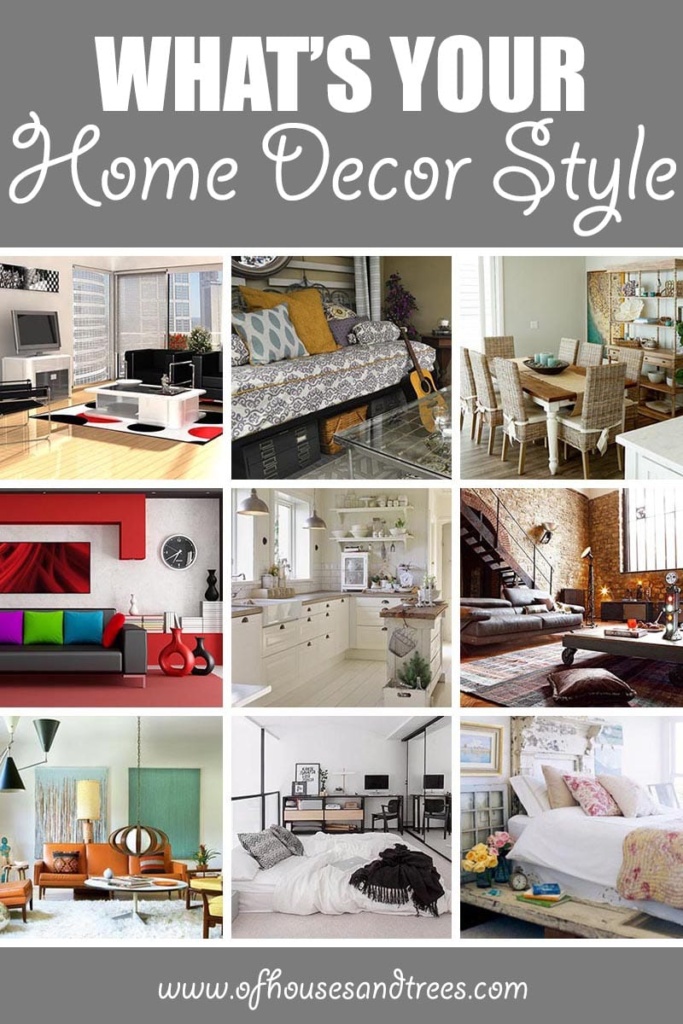 Posted on March 12, 2017
Former architectural technologist. Current treehugger.
I'm here to help you green your home – and your life.
Like what you're seeing? If so, please consider supporting Of Houses and Trees on Patreon – and get a few perks for yourself!
Subscribe to the Of Houses and Trees monthly newsletter and I'll send you my FREE list of "The 8 Best Places to Buy Eco-Conscious Decor Online."
Find out more about our 40 acres of land in Parkland County, Alberta and the sustainable home we built amongst the trees.
What's Your Home Decor Style