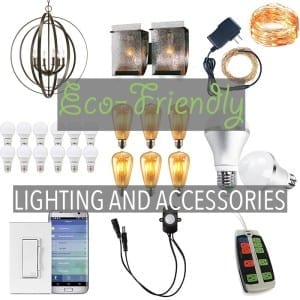 Lighting is one of my favourite aspects of home design and decor. Even before I had a home to decorate, I would always end up in the lighting aisle every time I went to a big box store. Like a bug to a flame – or to a wrought-iron chandelier, the lights just called to me.
I've also always been really sensitive to lighting levels and associate certain lights with certain tasks only. I'm constantly going around the house at night turning specific lights on and off depending on what I'm doing and how I'm feeling.
I've even found myself adjusting lights while in the homes of others because it's too bright/not bright enough/a certain light is really getting under my skin. (As an aside, I recently found out that being ultra sensitive to light is a characteristic of a highly sensitive person – which is actually a thing and I very much am one.)
Besides the whole "needing light to see" thing, light fixtures also act as pieces of art. Whether you're a sucker for an industrial style kitchen island pendant or lean more towards a dripping-with-bling chandelier, the right light fixture just seems to complete a space. And thankfully, we don't need to sacrifice the beauty of lighting when making eco-friendly lighting choices. Nowadays, you can find fixtures that are Energy Star rated or made of recycled materials, as well cool environmentally friendly accessories like LED Edison bulbs, programmable dimmers, motion sensors and smart strips.
Let there be light!
Eco-Friendly Lighting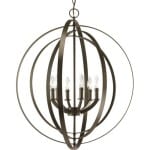 Go to Pinterest and enter in "lighting" these days and I guarantee pins featuring fixtures that look just like this one will pop up. The whole farmhouse industrial look is HUGE right now. So it's awesome that lighting companies are making trendy fixtures that are also Energy Star rated – meaning energy efficient – such as this foyer light by Progress Lighting. I plan on using something very similar when we build our new home. (I found the info stating this product is Energy Star rated here.)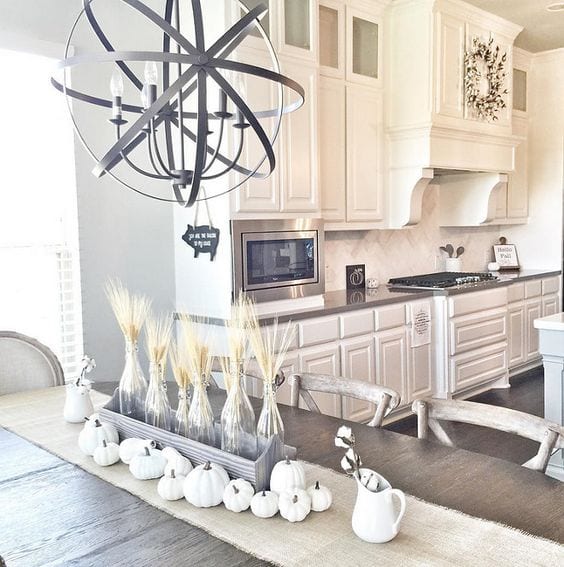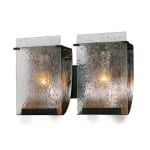 Of course, energy efficiency isn't the only way to be eco-friendly. Look for lighting products that are made from recycled or natural materials. This wall sconce by Varaluz is made from both recycled steel AND recycled glass. While it's intended to be a bathroom fixture, I think it looks versatile enough to go anywhere such as a library or master bedroom – especially if the room has an industrial vibe.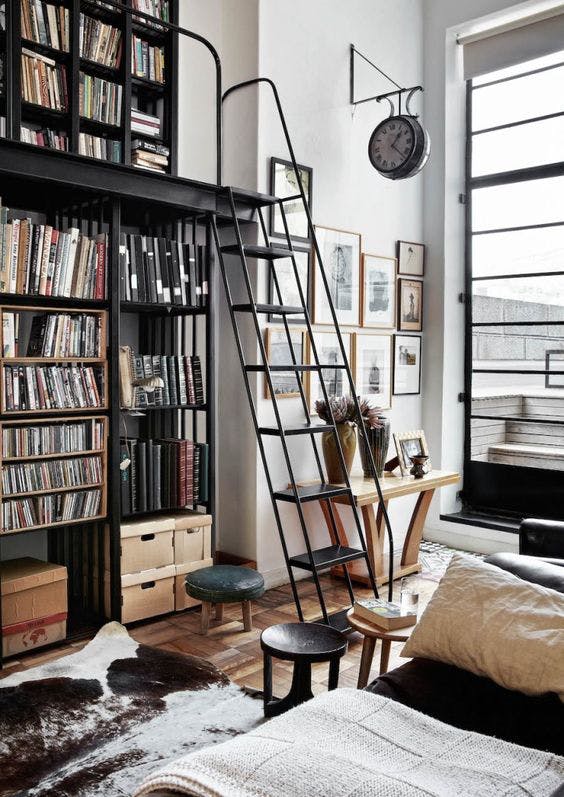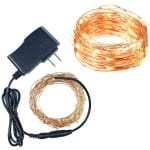 Another Pinterest fave – string lights! There are literally a million ways you could incorporate string lights into your decor – inside or outside. And a great thing about them is that most of the brands out there feature LED bulbs, which by far is the most energy efficient type of bulb. 80% more efficient than traditional lightbulbs, LEDs are the way of the future. This string light by EShing is on a moldable copper wire, so you can do all sorts of cool things with it – like wrap it around tree branches!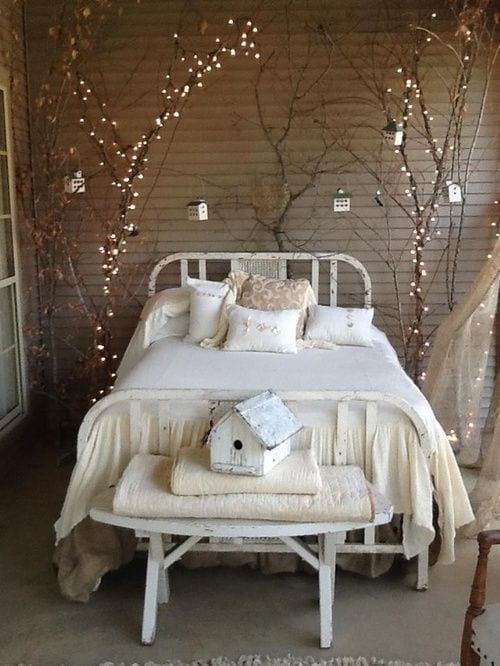 Eco-Friendly Lightbulbs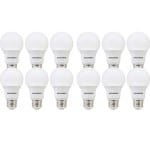 Like I already mentioned above – LED lightbulbs are the way to go. Not convinced yet? Want some more info to really push you over the edge? No problem! While 95% of the energy used by a fluorescent lightbulb is expended as heat, 95% of energy used by an LED bulb is converted into light. LEDs also contain no toxic chemicals, have better light distribution and last six times longer than other bulbs. So yeah. They're eco-friendly.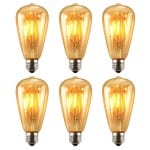 Yet another Pinterest mainstay! I personally love the look of these old-timey bulbs so much I dedicated an entire blog post to them. In the past, Edison bulbs were only offered as incandescents and this weren't very eco-conscious. But now that LEDs are so much more accessible and more affordable even specialty bulbs such as these Edison bulbs by KEEDA come in LED. As I said in my Edison bulbs post, I love that these look old and yet use new technology.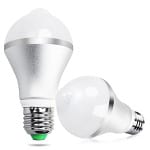 More cool lightbulb technology! This motion sensor lightbulbs by Minger have the sensor built right into the bulb itself. Basically, if you move within five metres of the bulbs, it will turn on and then turn off once your movement has stopped for 60 seconds. Obviously a bulb like this won't work in all applications, but I'm going to install one in our bedroom closet because that light is always being left on. (Not by me… cough… cough…)
Eco-Friendly Dimmers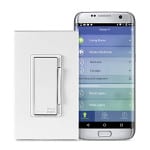 Ever wish you could create a perfect lighting scene with the touch of a button? Okay, maybe that's not at the top of your wish list, but still – it would be pretty cool, especially for a light sensitive person like me. This LED dimmer by Leviton works via a free app for both iOS and Android. Important note – not all LEDs are dimmable, so if being able to control the intensity of a lightbulb is something you want make sure you buy dimmable LEDs.
Eco-Friendly Motion Sensors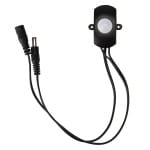 This motion activated sensor switch by RcStarry can turn any string light into a motion activated one. With a highly sensitive infrared motion sensor, it senses movement within five to seven metres and stays on for 15 seconds after the movement stops. So that picture above with the string lights wrapped around tree branches next to a cozy bed? If you did that in your room and used this motion sensor the lights would turn off 15 seconds after you'd snuggled yourself in.
Eco-Friendly Smart Power Strips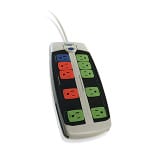 I have one of those big, clunky power strips right next to my bed that I plug my lamp into as well as assorted gadgets like my phone charger. Needing more than a couple of plugs in a wall outlet is just a reality these days, but did you know that most power strips draw mad energy even when the electronics plugged into them are turned off? This smart strip by Synnex uses only a quarter of a watt of energy on its own and also auto switches devices plugged into it on and off the save energy. Smart, hey?
Do you own any cool eco-friendly lighting fixtures or accessories? What's your favourite way to save energy around the house? I loooooove reading your comments. And you know I meant that because I just used six Os! 
Don't forget to subscribe to have posts on sustainable design, sustainable living, sustainable eating – sustainable everything – delivered to your inbox!

—
Note that this post contains affiliate links, meaning if you click on a link and make a purchase a small percentage of the sale goes to yours truly. Please know that I only link to products that are good for the earth, good for the soul, or both!
—
PIN ME!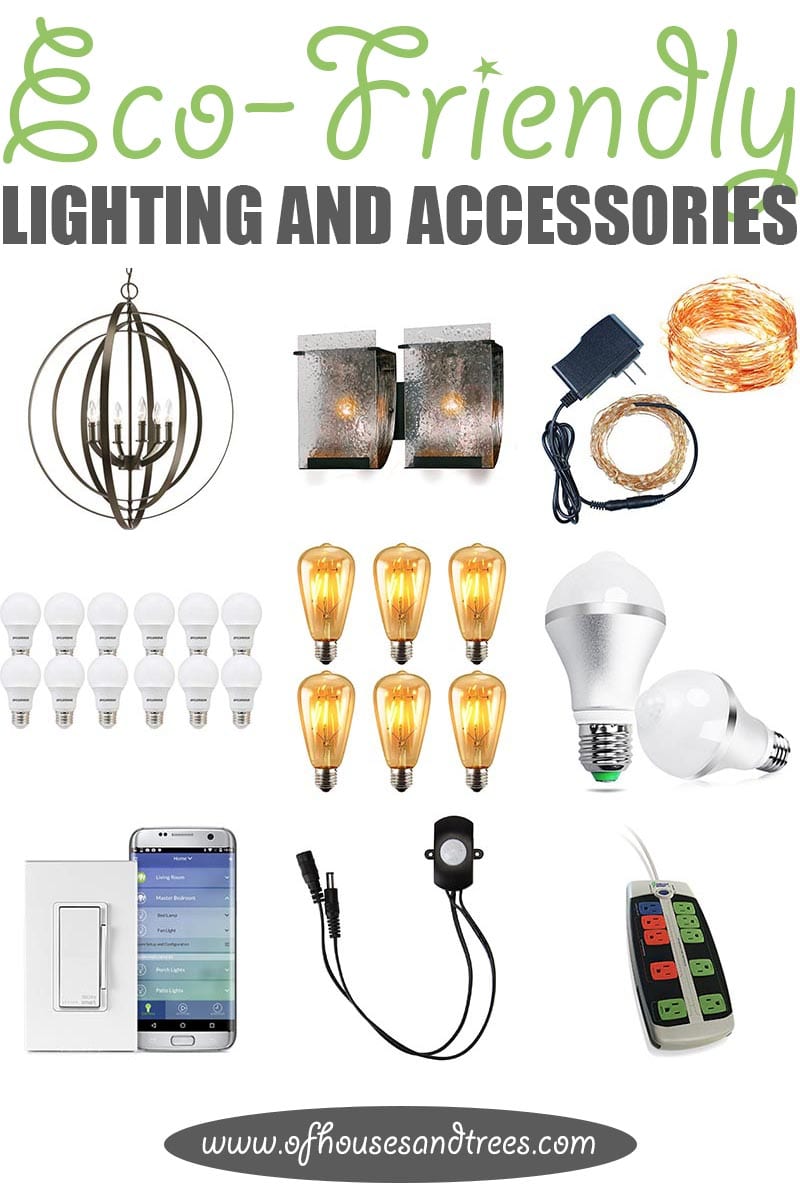 Posted on October 8, 2017
Former architectural technologist. Current treehugger.
I'm here to help you green your home – and your life.
Like what you're seeing? If so, please consider supporting Of Houses and Trees on Patreon – and get a few perks for yourself!
Subscribe to the Of Houses and Trees monthly newsletter and I'll send you my FREE list of "The 8 Best Places to Buy Eco-Conscious Decor Online."
Find out more about our 40 acres of land in Parkland County, Alberta and the sustainable home we built amongst the trees.
Eco-Friendly Lighting and Accessories