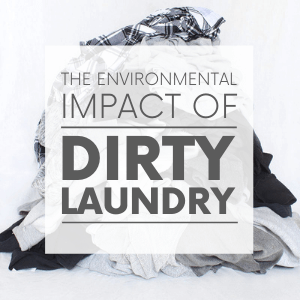 Laundry is just a part of daily life. But if you have a family with young children like I do, it can start feeling like less a part of daily life and more like well… the whole thing.
But aside from the fact that dirty clothing seems to spontaneously reproduce in order to take over my home, why should I care so much about smelly socks and underwear?
Well, according to this article by The Guardian, washing and drying a load of laundry every two days creates 440kg of CO2e per year.
So, yeah. I care very much.
I've written before about washing clothes less often. I try to wear my pants at least twice and my shirts as many times as I can before I spill something on them. And depending on how much I sweat, I'll sometimes re-wear my dance leotards and other active wear before throwing them in the wash. But underwear and socks? Those are a wear once and off they go kind of thing.
But are they really?
---
Note that this post contains affiliate links, meaning if you click on a link and make a purchase a small percentage of the sale goes to yours truly. Please know that I only link to products that are good for the earth, good for the soul, or both!
---
Go Silver to Go Green
Enter SilverTech, a line of underwear, socks, t-shirts and leggings by Organic Basics. (To read my previous post on Organic Basics' line of organic cotton underwear, go here.) Made from a silver-coated recycled fibre, SilverTech items are antimicrobial. Essentially, when the items are exposed to sweat and other bodily fluids, silver ions are released, which in turn kills bacteria growth on the surface of the fabric.
All of this sounds very cool and science-y. But the most important aspect of the SilverTech line is that – due to its bacteria-fighting abilities – it doesn't need to be washed as often as other pieces of clothing.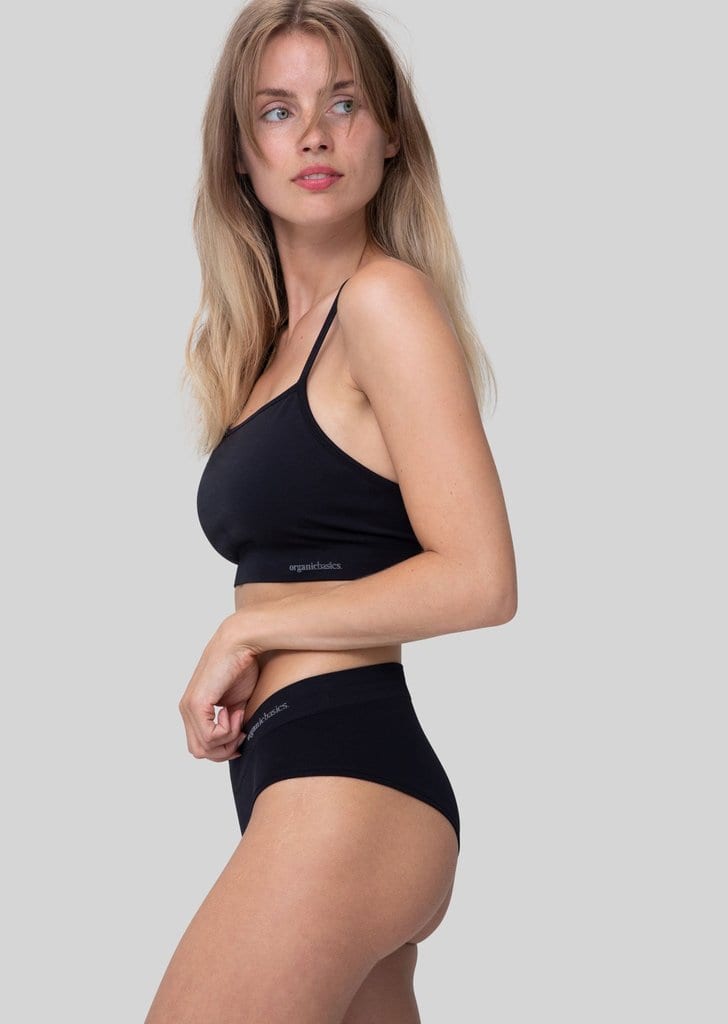 Washing Less Saves Resources
As they say at Organic Basics, "for most people, washing is more of a habit than a necessity." So get out of the habit and save some resources. I've already noted The Guardian's statistics on the amount of CO2e emitted from washing and drying laundry, but there are a whole host of other stats out there.
Website Energy Use Calculator states that newer Energy Star rated washing machines use 500 watts of electricity per load, while older models can use anywhere from 400 to 1300 watts. And don't forget that washing uses more than just energy. It also uses anywhere from 15 to 45 gallons of water per load. Once used, the water – often filled with chemical detergents and microplastic particles – can end up in our water systems and oceans.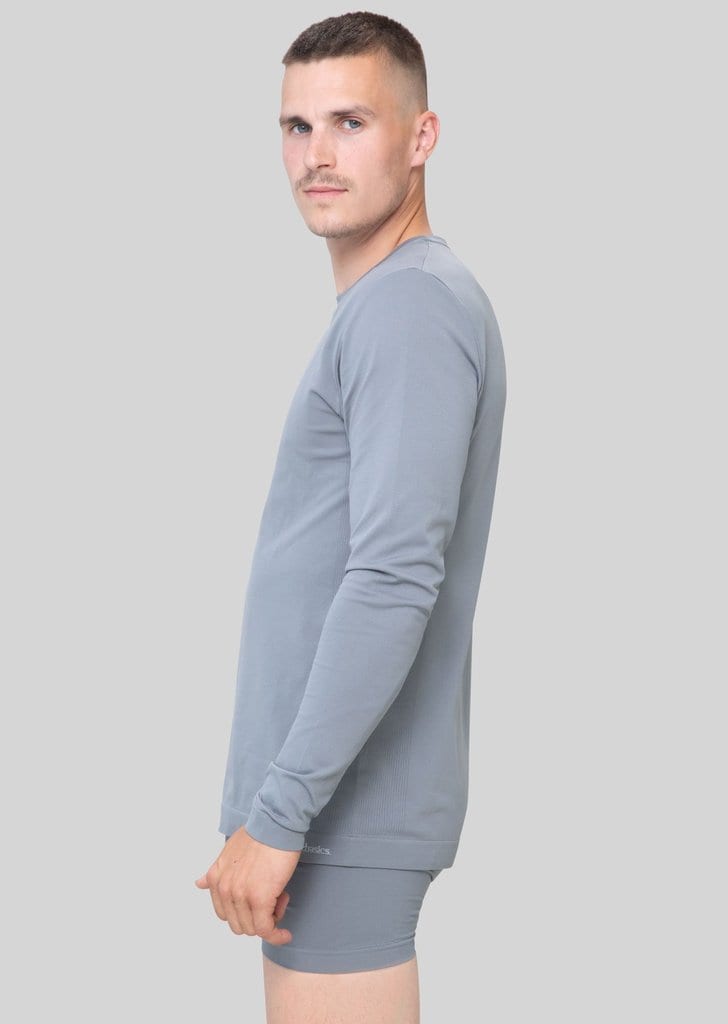 Washing Less Saves Money
If you're someone always looking to shave off unnecessary expenses, consider cutting down on your trips to the washing machine. Personally, I'm more inclined to cut back on laundry because of the environment impact. But if saving your hard earned paycheques is near the top of your to-do list, then the side benefit of saving resources is an awesome bonus.
So, how much is it actually costing you to do laundry? According to this article, the total yearly cost to wash four loads of laundry per week is $332.28. If you're a penny-pincher, I'm sure you're already thinking of all the other things you could use that money for. Me? I'm thinking that'd buy a whole lot of anti-microbial socks!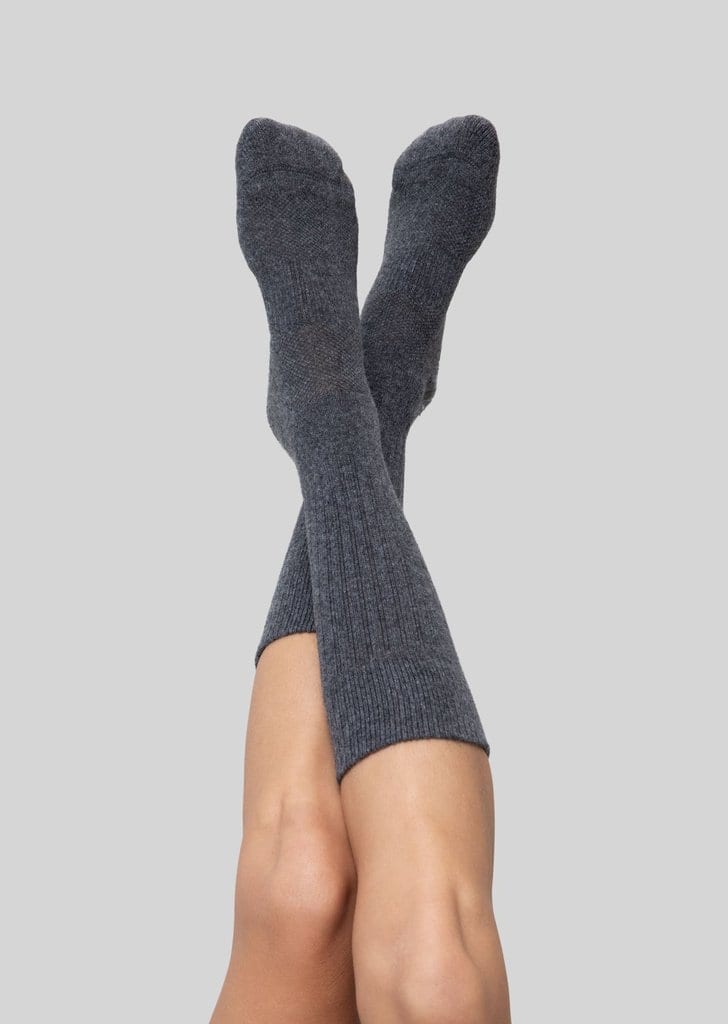 Washing Less Saves Your Clothes
Washing and drying puts a lot of wear and tear on your clothing, so of course the less you wash the clothes – the longer they'll last. Much of the damage occurs as items rub up against each other in the washer and dryer. Add to that dye transfer and micro-rips from zippers or clasps and basically your clothes are getting beat up every time they get cleaned.
Organic Basics states you can easily go a week without washing items from their SilverTech line. Of course, they also note personal hygiene is just that – personal. So while one person would rather wash after a few wears, someone else may easily go up to a month without needing to do laundry. Imagine the freedom!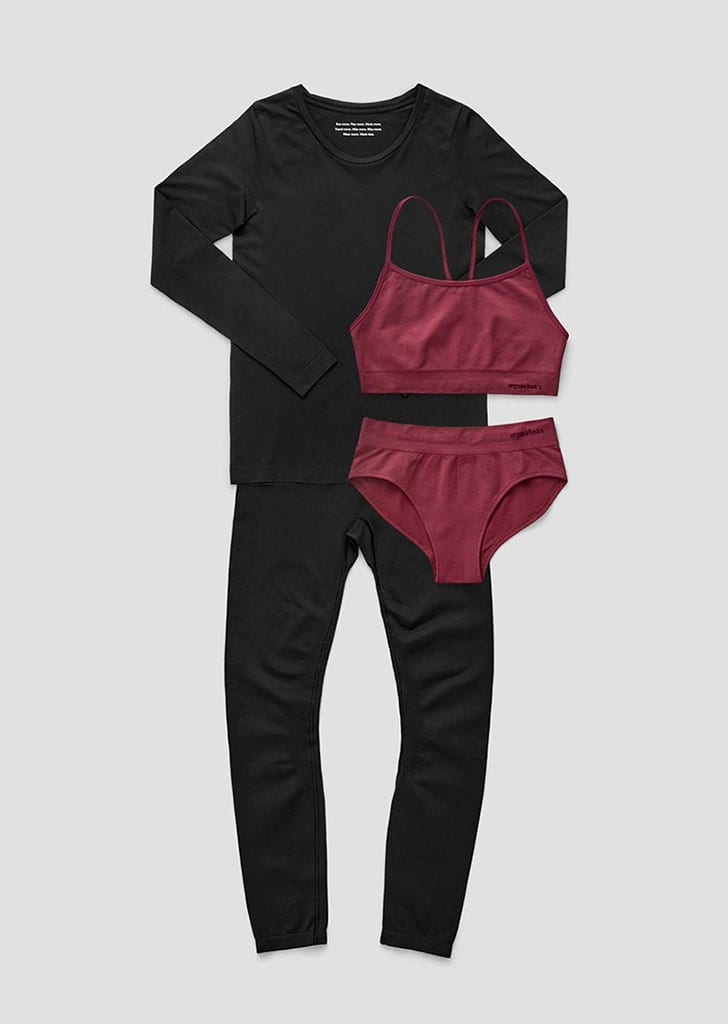 A Sustainable Model
As I mentioned in my post about eco-friendly activewear, I only support brands that I believe are environmentally responsible. This goes far beyond the materials they use to create their products and includes the use of eco-conscious – and ethical – practices in all areas of business.
Organic Basics operates under what they call the "sustainable model" and says that "sustainable fashion is not just a trend, it's how we're going to build our future." This forward way of thinking encompasses everything from the management of their wastewater, to the LED lightbulbs they use in their factories, to the simplicity of their designs.

Happy laundry day!
---
LET'S BE TREEHUGGERS TOGETHER!
Subscribe to have weekly treehugger tips + the latest Of Houses and Trees posts delivered directly to your inbox!

OH, AND LET'S BE FRIENDS TOO…
---
PIN ME!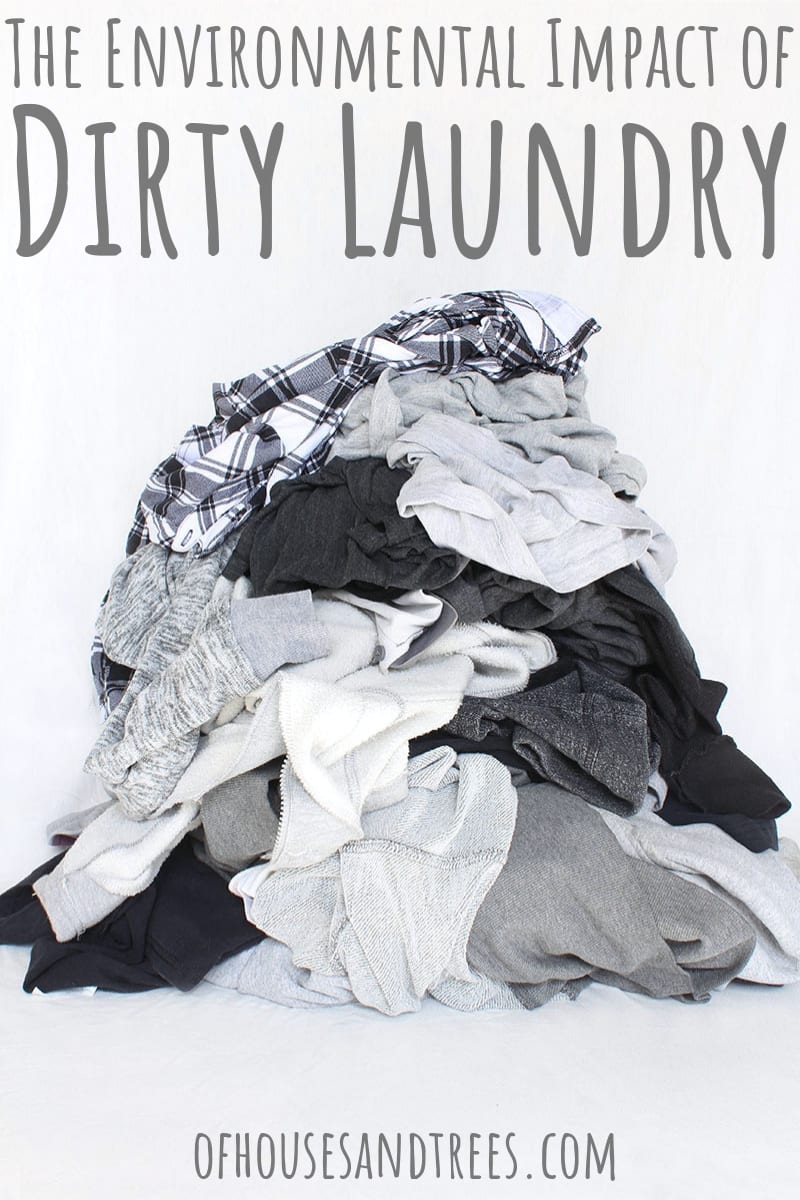 Posted on April 9, 2019 (Last Updated on July 12, 2019)
The Environmental Impact of Dirty Laundry