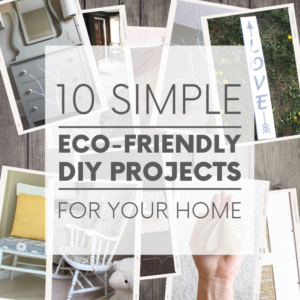 Want to green your home decor and help out the planet? Instead of buying new, try these ten eco-friendly DIY projects. 
Some people DIY because they love the process.
Some people DIY to save money.
Some people DIY because it's eco-friendly.
And some people, like me, DIY because of all three reasons! Here are ten simple eco-friendly DIY projects I've tackled over the last five years. I hope they inspire you to do all kinds of cool things yourself.
To create, to save money and to save the planet!
---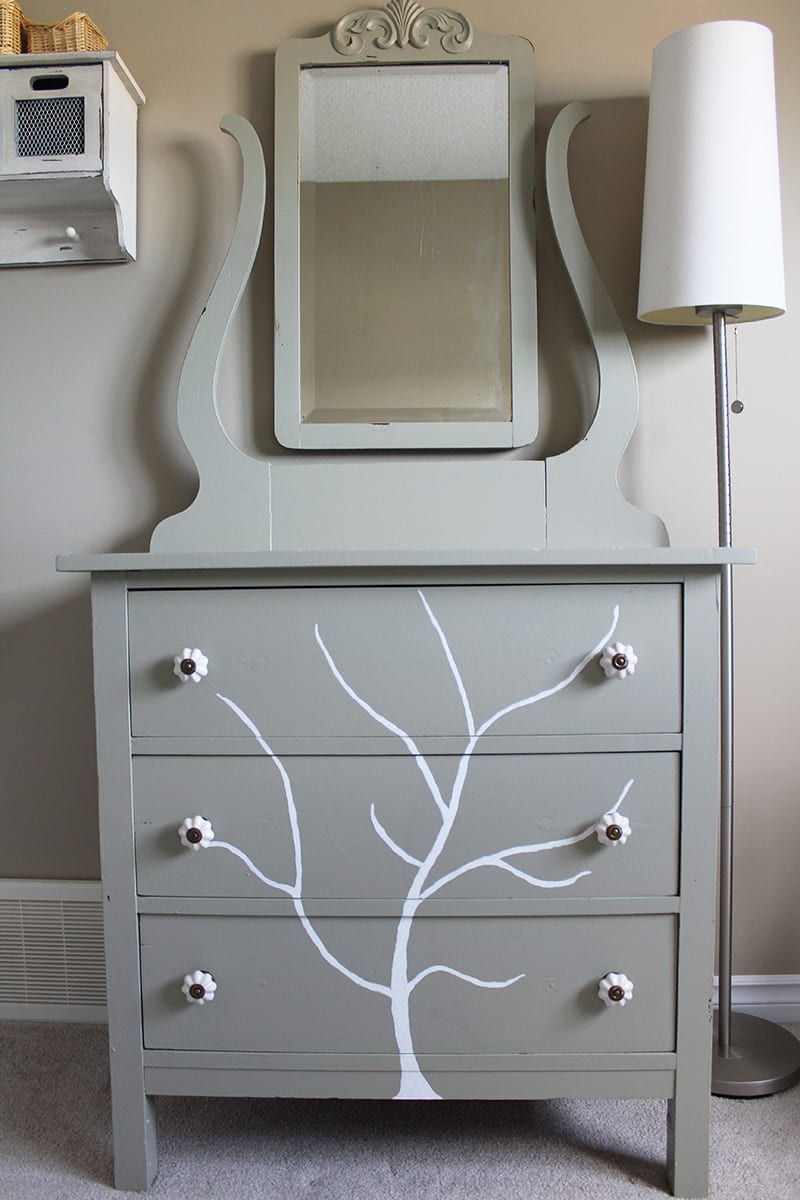 Why It's Simple: Sometimes the approach I take with my DIY projects isn't exactly "simple," but that doesn't mean it has to be that way for you. There are many eco-friendly, one-step paints out there, such as this handcrafted chalk paint that requires absolutely no prep work! Painting on the tree does require quite a bit of time, but if you enjoy these types of projects it's a lovely, calming process. If you really want to fast-track things, try a tree wall decal instead. You can cut it to size and apply it across the front of the dresser.
Why It's Eco-Friendly: Reusing an old piece of furniture means you're keeping it out of the landfill. And by not purchasing anything new you're saying no to our society's endless consumerism. Just make sure the paint you use is eco-friendly (no VOCs, non-toxic).
---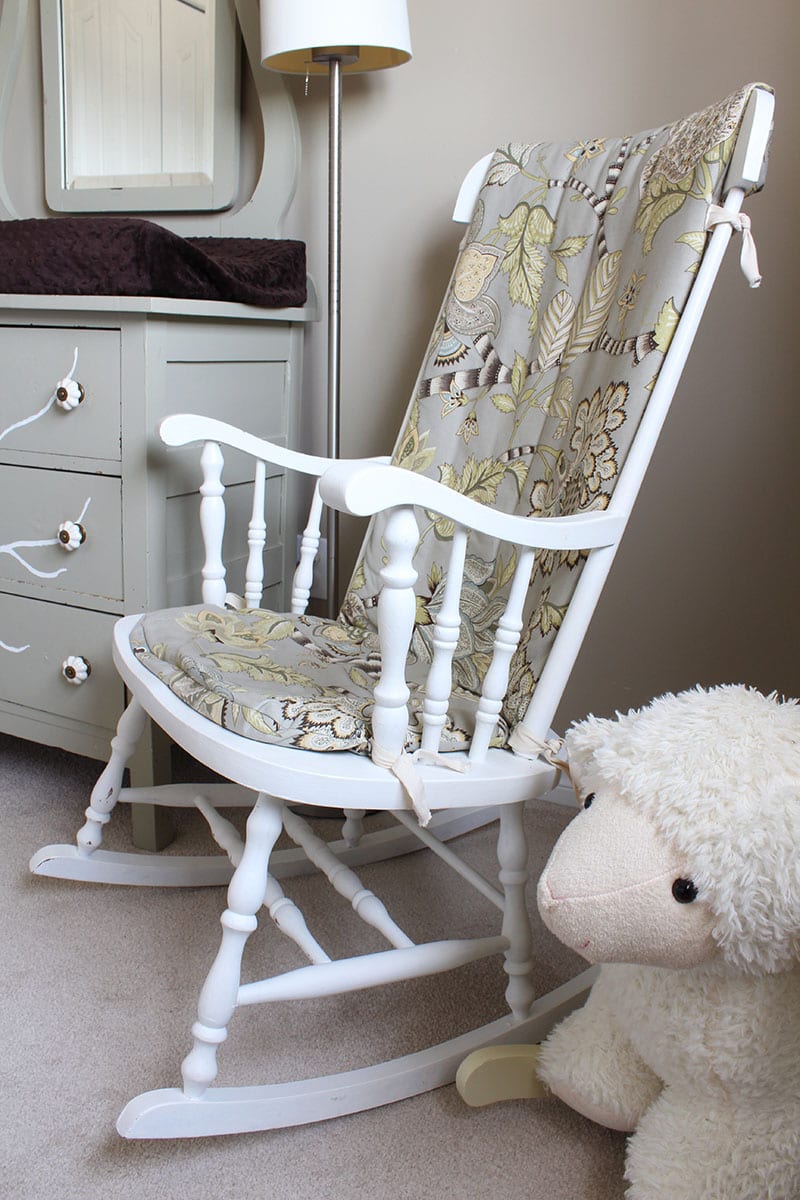 Why It's Simple: If you know how to sew, creating the cushion for this chair will be a breeze. If you don't know how, this is the perfect project to learn with as it simply involves sewing two basic shapes and then stitching them together.
Why It's Eco-Friendly: Another project that uses secondhand furniture. Pair it with eco-friendly paint and fabric such as organic cotton and you're green to go!
---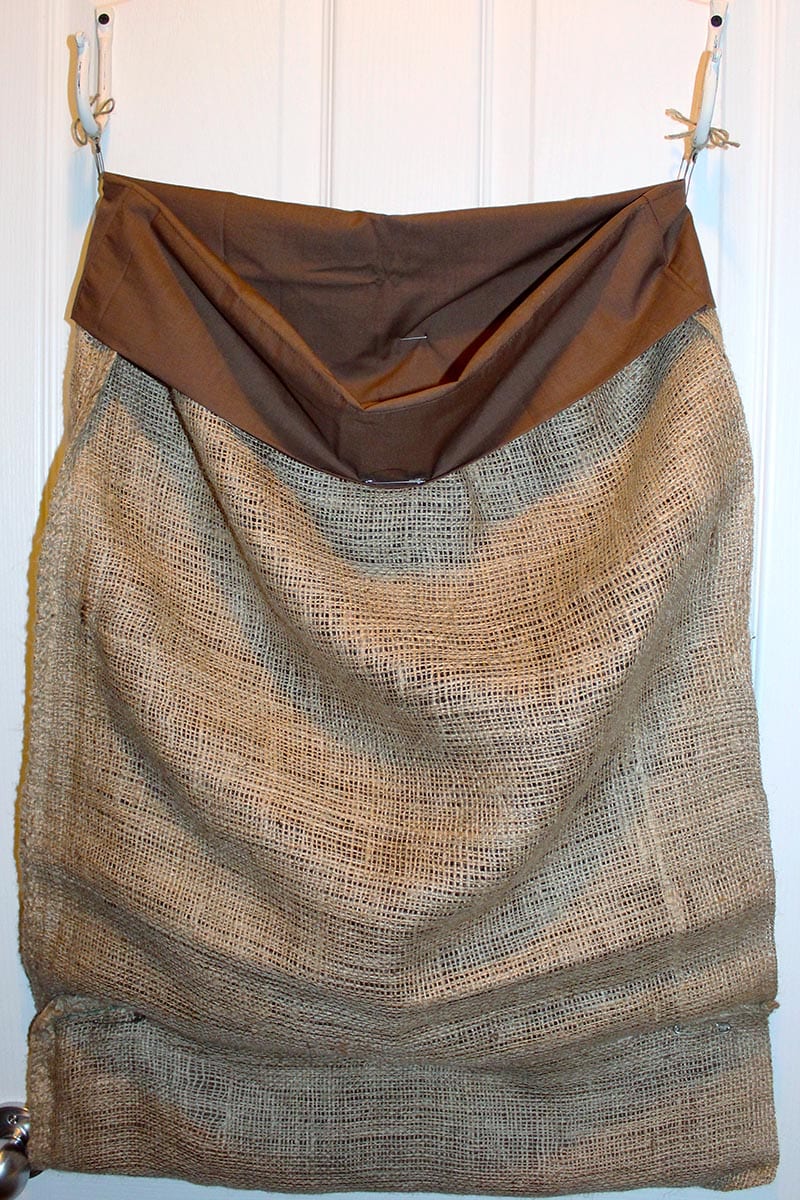 Why It's Simple: Of all my simple DIY projects this one truly is the simplest. I mean – hello? No sewing? All you need is the skill to stick some safety pins through some fabric… and not your fingers.
Why It's Eco-Friendly: Burlap is one of the most eco-friendly materials on the planet! Why? Usually made from jute, a plant that reaches maturity in only 6 months, burlap is sustainable, all-natural and biodegradable. Pair a burlap sack with a pillowcase (either secondhand or made from 100% cotton) and you've got yourself an eco-conscious laundry sack.
---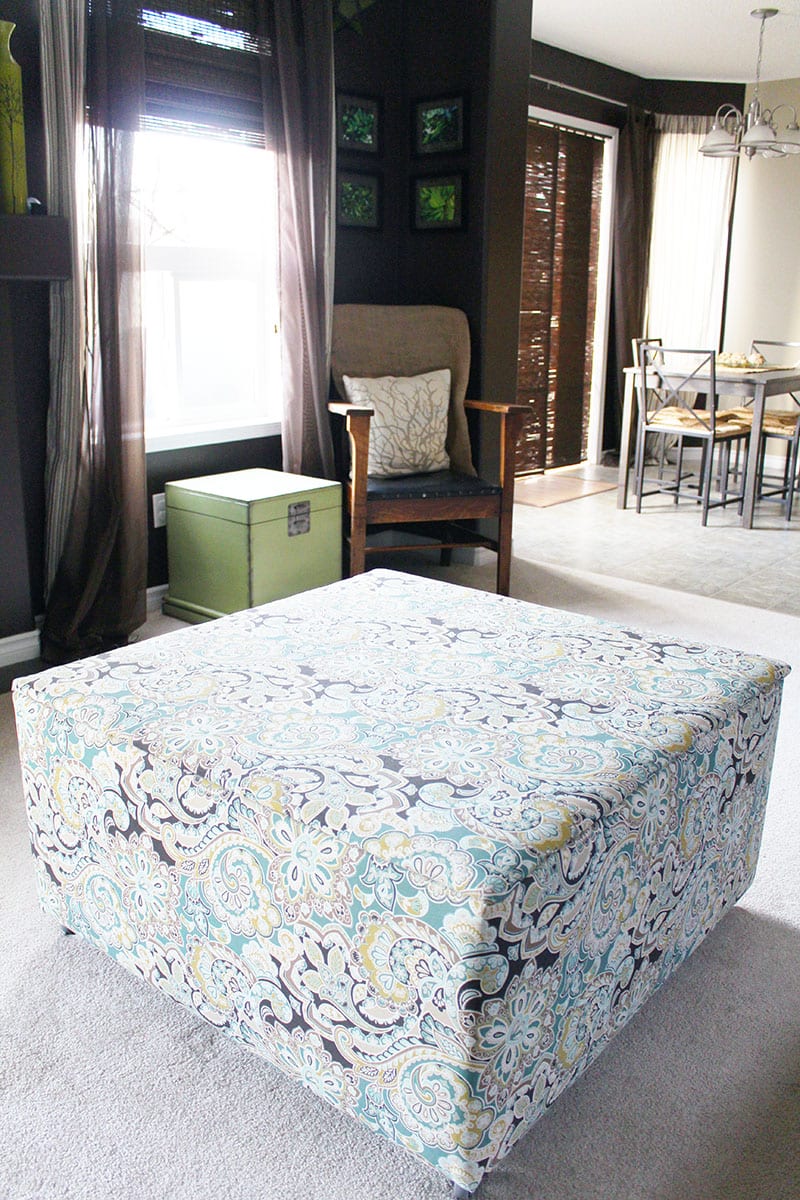 Why It's Simple: I won't lie, this project's process isn't as "simple" as some of my others, but it's premise is as simple as they come. A big old box for a whole bunch of toys means super easy cleanup. Plus, my kids use it for a ton of other things besides toy storage such as a fort, a bed, a "train" (it's on wheels), a stage and – most recently – we've been using the lid as an indoor slide. Fun and only slightly dangerous.
Why It's Eco-Friendly: Once again, not buying anything new is a great way to lessen your environmental footprint. See if you can get the supplies off your local buy and sell. Or perhaps a friend or family member has some extra plywood hanging around. As for the fabric, you know the drill by now – something natural or made from recycled materials is the most eco-friendly option.
---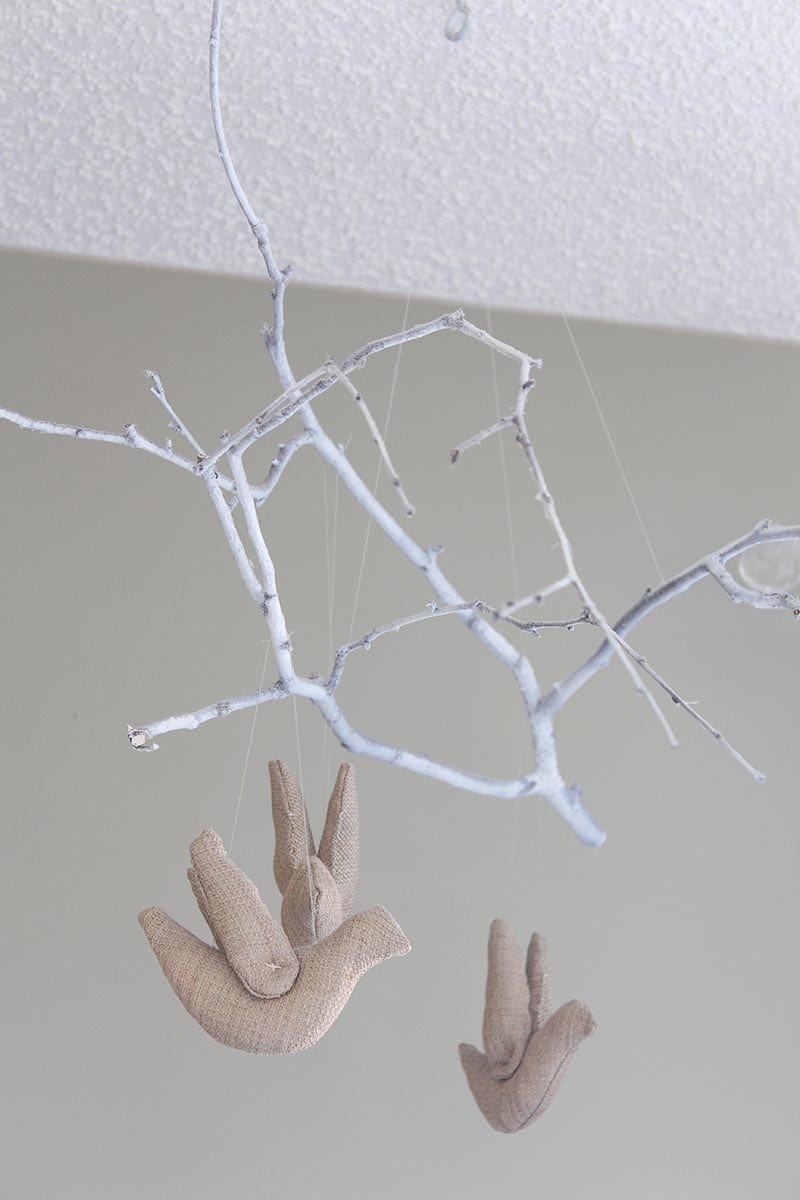 Why It's Simple: Just like with the above rocking chair cushion, if you know how to sew these birdies are a breeze. And if you don't, now's the time to learn. This would be a great project to try with any kids you have in your life. I learned to sew by doing things just like this when I was a little.
Why It's Eco-Friendly: The branch is from nature – and what's more green than that? Unfortunately, the spray paint we used was NOT eco-friendly because it's the only kind we had access to at the time. Since then, I've stopped spray-painting my DIYs and just started handpainted with a foam brush and a no-VOC paint. It takes a bit more time, but not being exposed to horrendous chemicals is kind of worth it, am I right?
---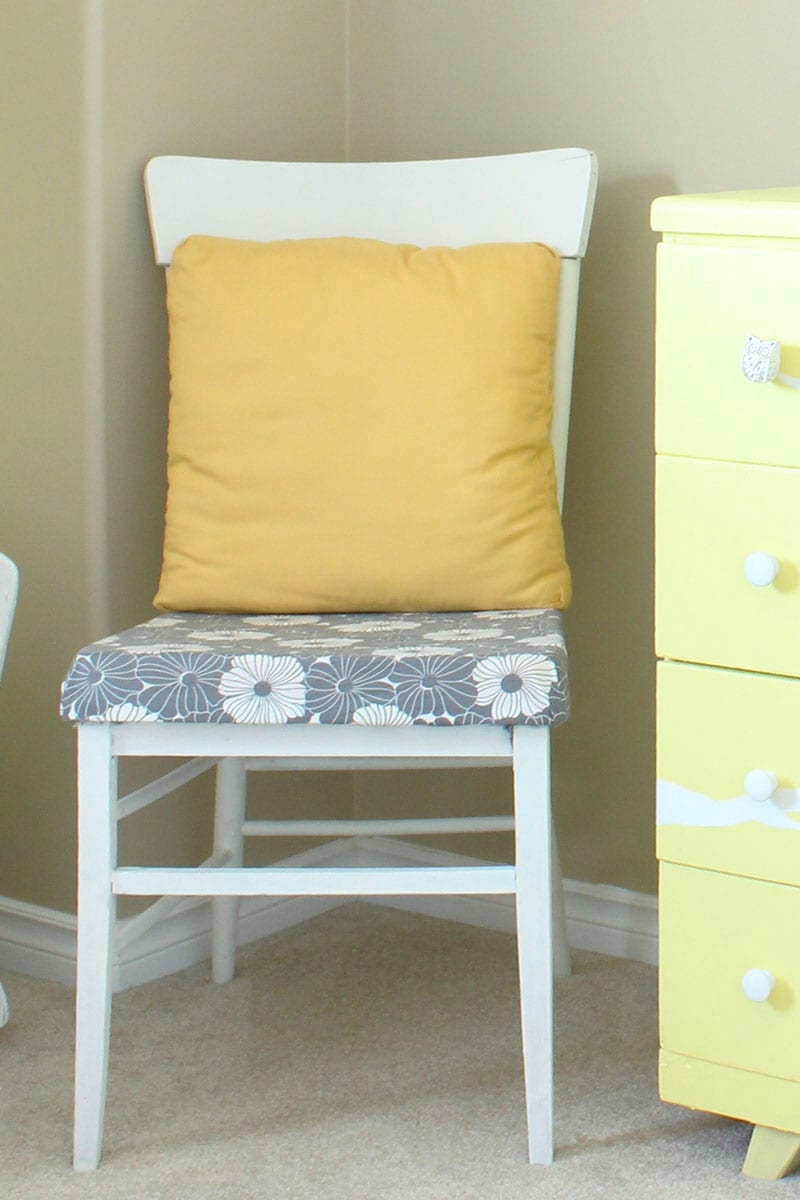 Why It's Simple: More secondhand furniture? Hell yeah! My favourite eco-friendly projects almost always involve a piece of old furniture in need of some love and attention. And all it really needs is some paint and imagination.
Why It's Eco-Friendly: Because I used the failed custom cut cushion from another project, that's why! However, if you don't just so happen to have some extra foam laying around, you could use a cotton batting or source out an eco-friendly foam similar to those used in organic foam mattresses.
---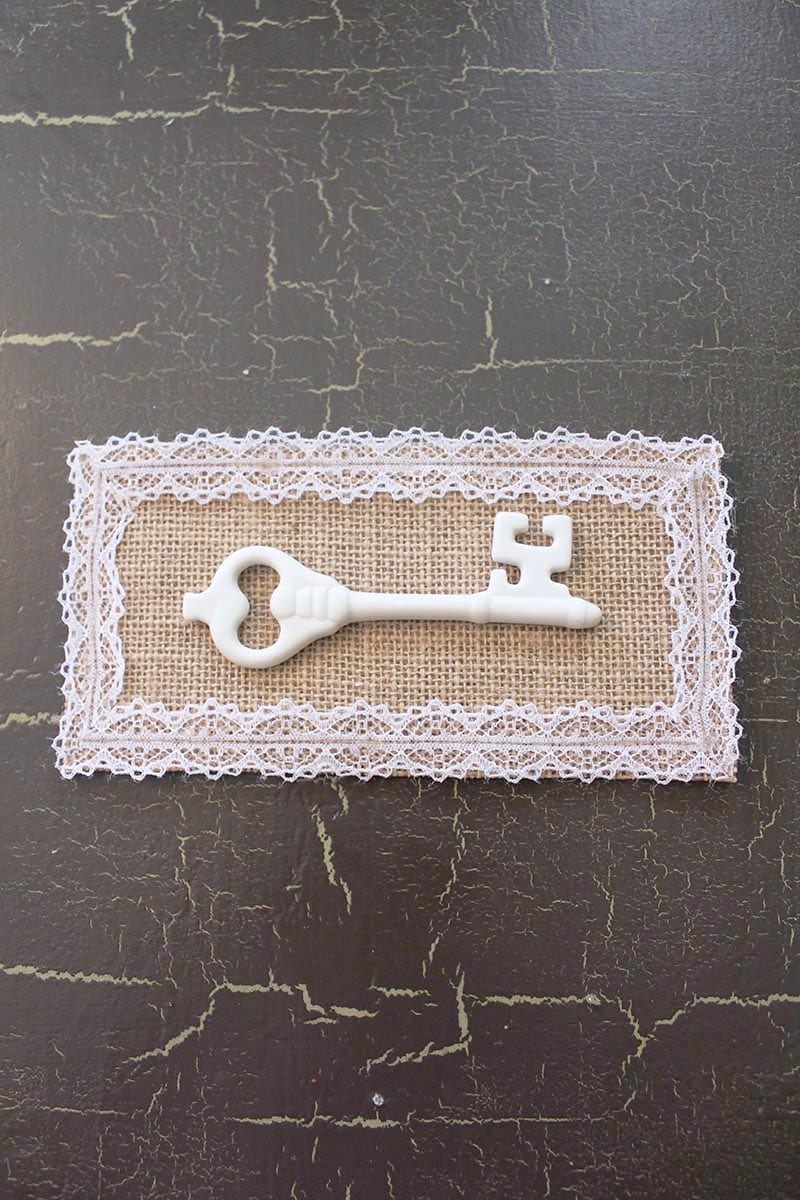 Why It's Simple: No painting required! (Unless you want your key a different colour. Mine was given to me already painted white.) Just a little bit of cutting and gluing and that's all folks.
Why It's Eco-Friendly: As I said, I was given the key and I already had the burlap backing and lace. Not everyone has these things hidden in their craft drawer so you can buy eco-friendly supplies here, here and here.
---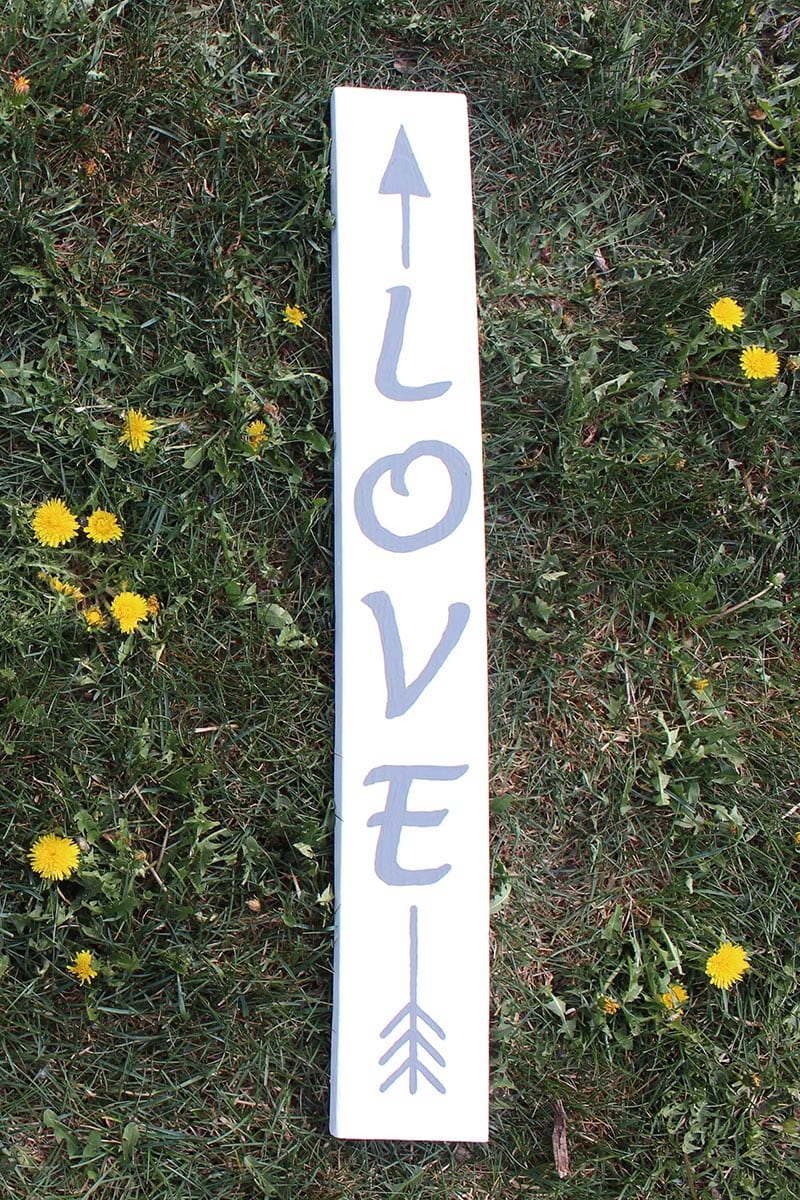 Why It's Simple: Well… this is another project that's simple in concept, but kind of time consuming in execution. At least for me. But maybe that has something to do with the fact I was in labour when I made it…?
Why It's Eco-Friendly: If you have random pieces of lumber in your garage, shed or basement – then make them random no more by cutting them to size and hand-painting them with some eco-friendly paint!
---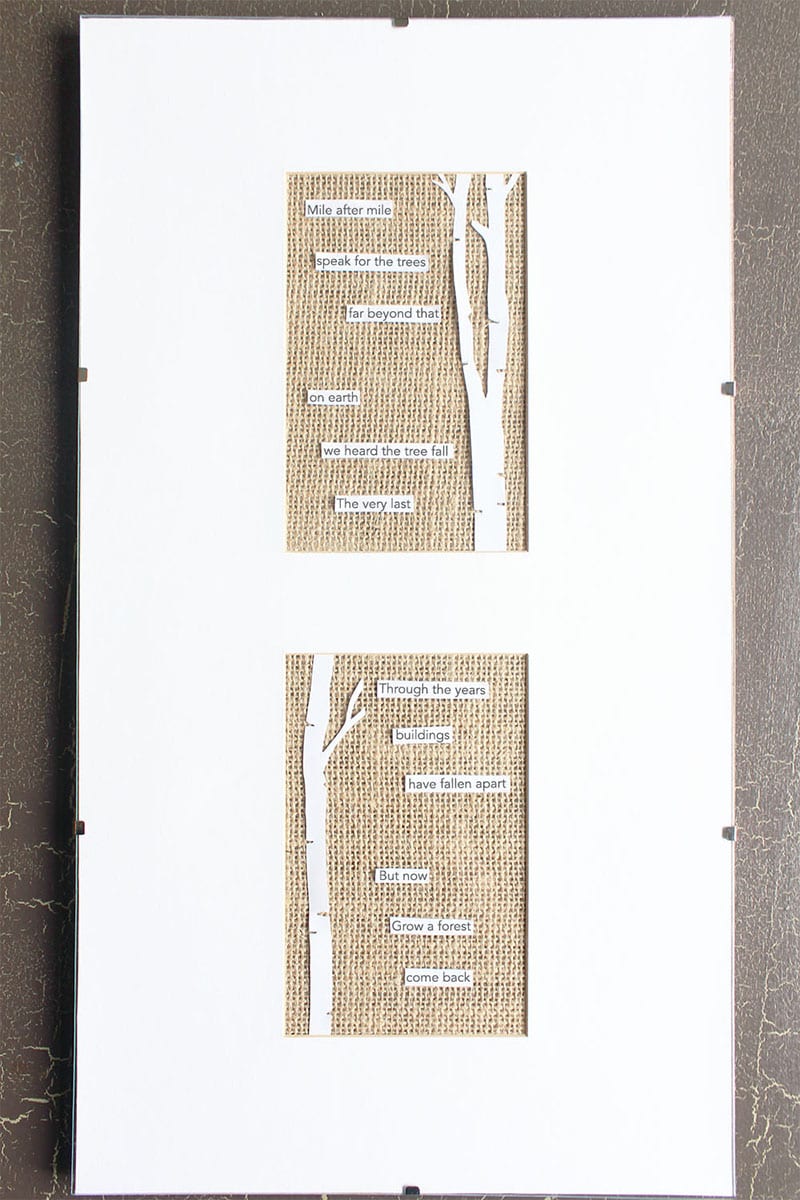 Why It's Simple: Rearranging pre-existing text is one of the easiest ways to come up with an original poem. Can you guess which children's book I used for this project? (Without cheating!)
Why It's Eco-Friendly: This was another project that relied heavily on my craft drawer (and craft bin) items. But secondhand picture frames are easy to find at thrift stores and this project uses the same burlap as the vintage-inspired key art so you can knock to DIYs off with one product!
---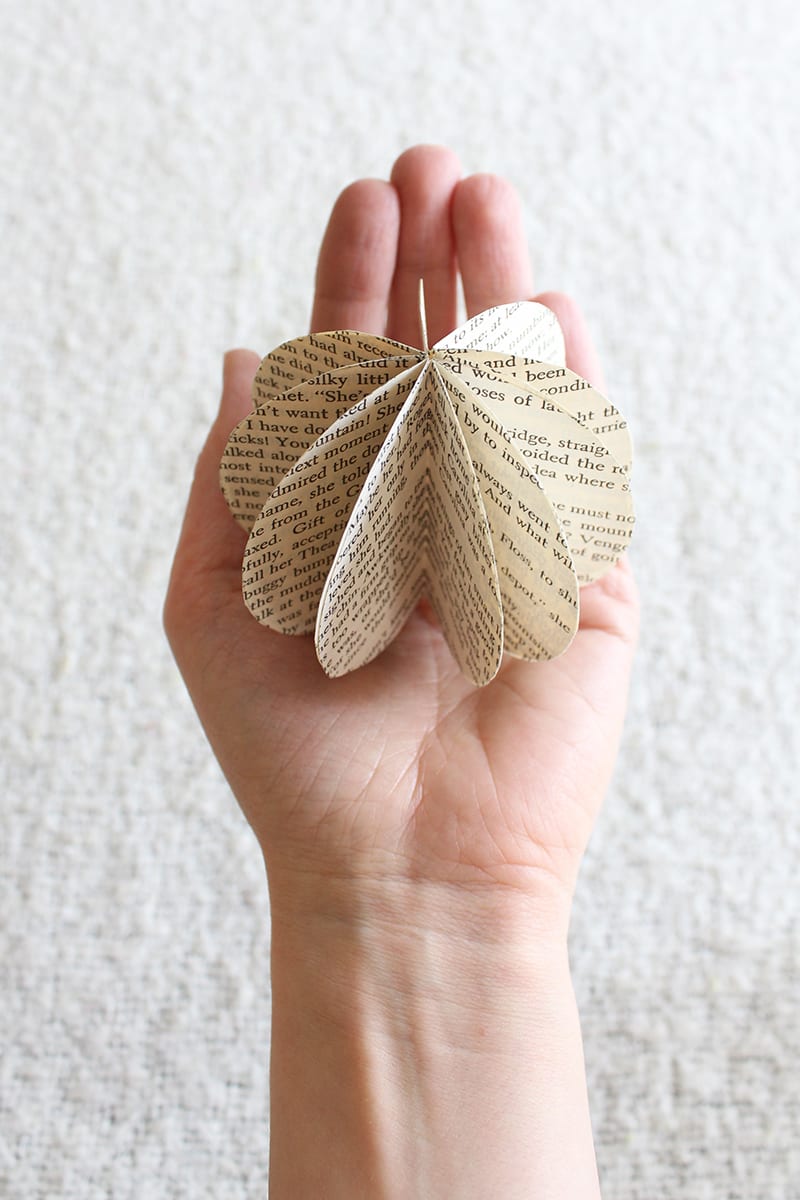 Why It's Simple: Trace, cut, fold, glue. That's it! Plus, I made a video showing you exactly how to make one.
Why It's Eco-Friendly: By using a secondhand book you don't have to buy any supplies. (Although if you're like me cutting it up may break your heart a bit.) Bonus points for using scissors made from recycled materials and an eco-friendly glue stick.
---
Don't forget to subscribe to have posts on sustainable design, sustainable living, sustainable eating – sustainable everything – delivered to your inbox!
—
Note that this post contains affiliate links, meaning if you click on a link and make a purchase a small percentage of the sale goes to yours truly. Please know that I only link to products that are good for the earth, good for the soul, or both!
—
PIN ME!
Posted on June 11, 2018
10 Simple Eco-Friendly DIY Projects for Your Home