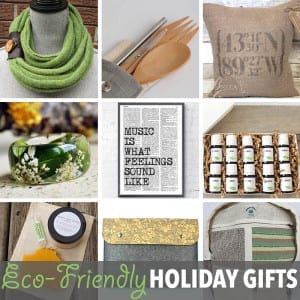 What? You're accusing me of creating a holiday gift guide filled with eco-friendly swag I want for myself?! Why I never… Okay. You got me. But just because I'd be super happy to find any of these eco-friendly Christmas gifts under the tree doesn't mean someone on your list won't want them too. (And maybe buy a little something for yourself while you're at it?)
The best thing about this gift guide is everything on it is eco-friendly, i.e.: organic, handmade, reusable and so on and so forth! The second best thing is that I found all of these items on Etsy.
This means they were made and are sold by awesome artisans around the world. Buying from Etsy is the next best thing to buying local, but it also allows for the ease and comfort (and fun!) of shopping from your own home. Plus, some of the below items are even one of a kind. Just like your special friends and family members are.
If your friends and family members aren't much for the tree-hugging, have no fear! These items would be great gifts for both the environmentally conscious and just the plain old conscious.
For the Fashion Lover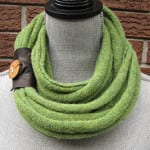 For your friends and family members who love staying warm and stylish. Full disclosure – this scarf is made from wool, which isn't always a cruelty-free material. However, the maker AmberGoesGreen actually recycles old garments. The scarf used to be a wool sweater! In my sheep-lovin' books, that's a-okay.
For the Food Lover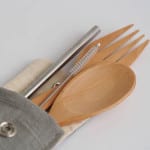 For your friends and family members who love them some eats. Now they can pack this reusable cutlery set by wanderlightly in their backpack, purse or shoulder bag and know they're reducing waste with every bite. The cutlery is hand carved and the case is made with unbleached hemp and organic cotton.
For the Home Decor Lover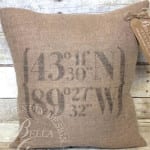 For your friends and family members who love to cozy up their home. Made by BellaGreyVintage with sustainable materials like 100% jute burlap, which is cool enough. But the extra cool part is that the coordinates on the front are customizable to the longitude and latitude of this pillow cover's recipient.
For the Jewelry Lover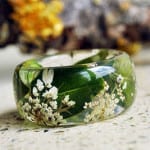 For your friends and family members who love jewelry… and nature! I. Love. This. Ring. And I don't even wear rings other than my engagement/wedding ring set. If someone were to buy this for me (or I to buy it for myself), I would turn it into a necklace and wear it that way instead. And then stare at it all day long. Made with all natural materials by VyTyvir and so flippin' beautiful.
For the Music Lover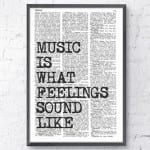 For your friends and family members who love how music makes them feel. I'm a sucker for word art, so this print by the aptly named PRRINT set on top of an antique book page is right up my alley. And, of course, because it's printed on recycled paper and not new, it's even more up my alley. Wait a minute… this is supposed to be a gift guide and not a wish list. My bad. (Use the coupon code ILOVEBLOGS to receive 10% off any order from PRRINT!)
For the Scent Lover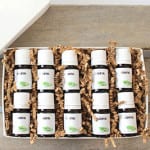 For your friends and family members who love smelling good smelling things. This essential oil kit by SimpleIsEssential comes with ten of the most commonly used oils including lavender (great sleep aid), tea tree (a disinfectant), peppermint (relieves headaches) and citronella (repels mosquitos). They're more than nose-friendly, they're life-friendly! Plus the seller uses recycled packaging. Nice.
For the Soap Lover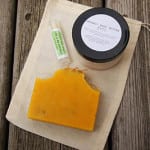 For your friends and family members who love being squeaky clean. A gift set that includes not only soap, but lotion and lip balm. Made by BotanyBarnCanada with natural organic oils, scents and colourants, and packaged using as little material as possible. Plus it comes in a super cute muslin bag, which of course is reusable!
For the Tech Lover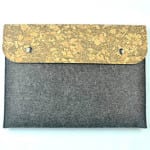 For your friends and family members who love their tech more than they love you. Made by HeyLoveBag out of cork, which is one of the most sustainable materials in the world, this case can be custom ordered to fit any laptop. It also has an extra inside pocket and pockets on the back. And you know what people (who wear cargo pants) say – you can never have too many pockets!
For the Travel Lover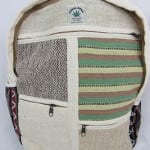 For your friends and family members with a bit of wanderlust in their blood. They'll need somewhere to put all their stuff while galavanting across the globe. I love this hemp backpack by Motherearthmandala, which was handwoven in Nepal – cool! You can see in the picture how high quality it looks, plus it comes with a little change purse to keep all those pesos, euros, francs and pounds.
Any of the above eco-friendly Christmas gifts tickle your fancy? Do you have any friends and family members that would hop up and down with joy upon receiving one of these Etsy items? Let me know in the comments and please consider helping a tree-hugger out by sharing this post on social media! Don't forget to subscribe for posts on architecture, interior design, DIY projects, sustainability, gardening, home decor and healthy eating.
—
Note that this post contains affiliate links, meaning if you click on a link and make a purchase a small percentage of the sale goes to yours truly. Please know that I only link to products that are good for the earth, good for the soul, or both!
—
PIN ME!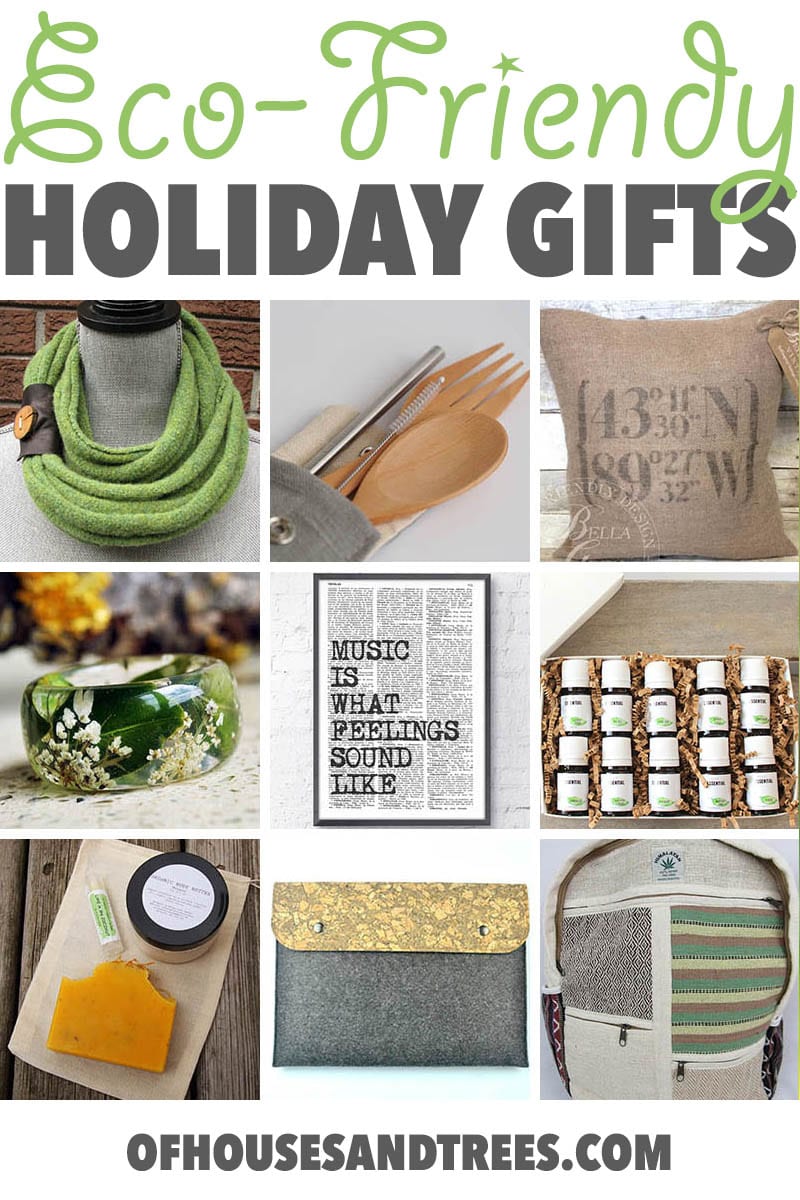 Posted on November 26, 2017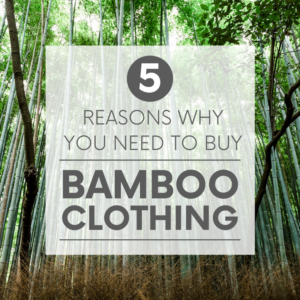 Telling you that you need to buy bamboo clothing may seem a little extreme. Especially for a sustainability blog.
But the truth is – us humans need to start doing a lot of things if we're going to rectify the damage we've done to the planet.
And replacing the unsustainable things we buy with greener options is an important first step.
When it comes to clothing, buying secondhand is a great choice. But what if you don't have access to thrift stores?
Or maybe you do, but you can't find what you're looking for.
Buying clothing made from sustainable resources like bamboo is one way to tell retailers, brands and manufacturers that we want eco-conscious choices and we want them now.
So, why exactly is bamboo clothing a sustainable option?
I'm so glad you asked! Here are five reasons why you need to start buying bamboo.

A big thank you to Bamigo for sponsoring this post. Please know that I strive to only feature companies and brands that value sustainability as much as I do.

Bamboo Is the Fastest Growing Plant on Earth
One type of bamboo species found in the UK holds the world record for the fastest growing plant – gaining up to 35 inches in one day.
Because bamboo grows so quickly, it's become a go-to for all kinds of sustainable products. Aside from clothing, you can find bedding, toothbrushes, furniture, diapers and more made from bamboo.
Bamboo Needs Less Water
Did you know it takes 2,700 litres of water to make a single cotton t-shirt? Meanwhile, bamboo can grow without any additional watering required. Under most circumstances, it only needs rainwater and sunlight to thrive.
And thrive it does! The tallest bamboo species in the world is native to Burma and can grow to over 100 feet.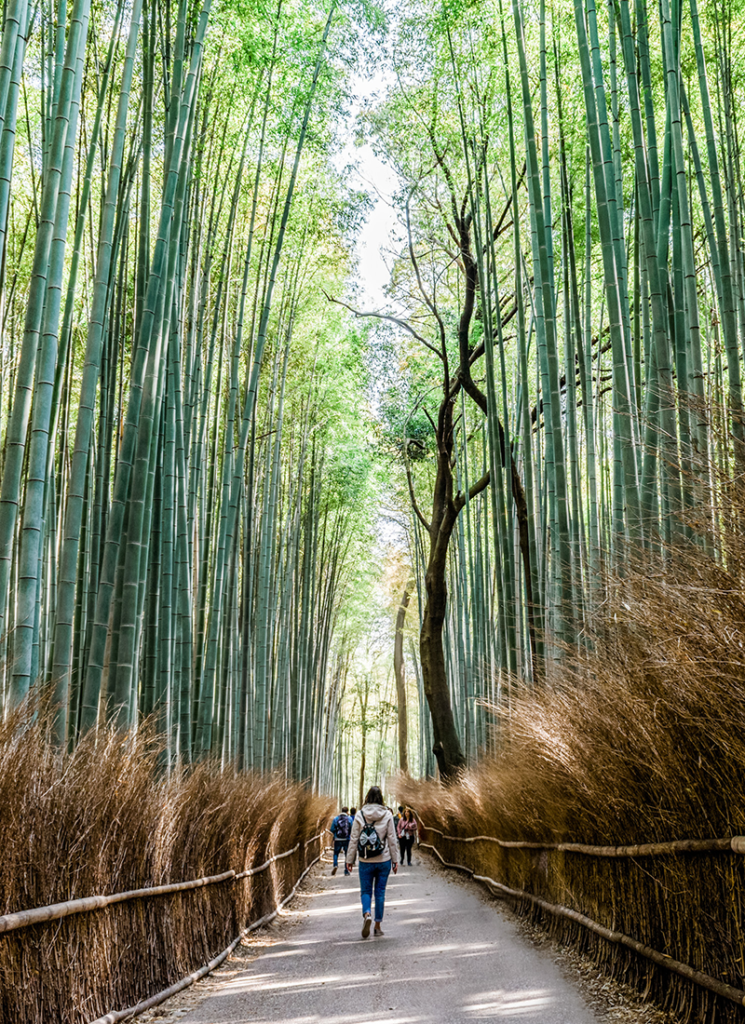 Bamboo Absorbs More Carbon
Some trees are better at cleaning the air than others. Not that I would ever play favourites – I love all trees equally. But bamboo forests are able to absorb five times more CO2 than similar sized forests filled with different types of trees.
Bamboo is so effective at capturing and storing carbon that countries such as India are pushing for bamboo afforestation to help tackle climate change.
Bamboo is Naturally Antibacterial
Aside from the sustainability factor, there's a reason why so many companies are drawn to bamboo as a product material. It has the ability resist bacteria both in tree form and after it's been turned into fibre.
A study by the China Textile Industry Testing Centre showed that 99.8% of the bacteria introduced to a woven bamboo fibre were killed within 24 hours.
Bamboo Clothing Brands Are Everywhere
If you're wondering where to find clothing made from bamboo – you don't have to look far.
While most traditional retailers primarily sell clothing made from plastic-based fabrics such as polyester or non-organic cotton, there are many innovative bamboo clothing brands you can find online.
One such bamboo clothing company is Bamigo. Bamigo carries handmade bamboo clothing for men, such as bamboo underwear, t-shirts, hoodies, bathrobes – even bamboo socks.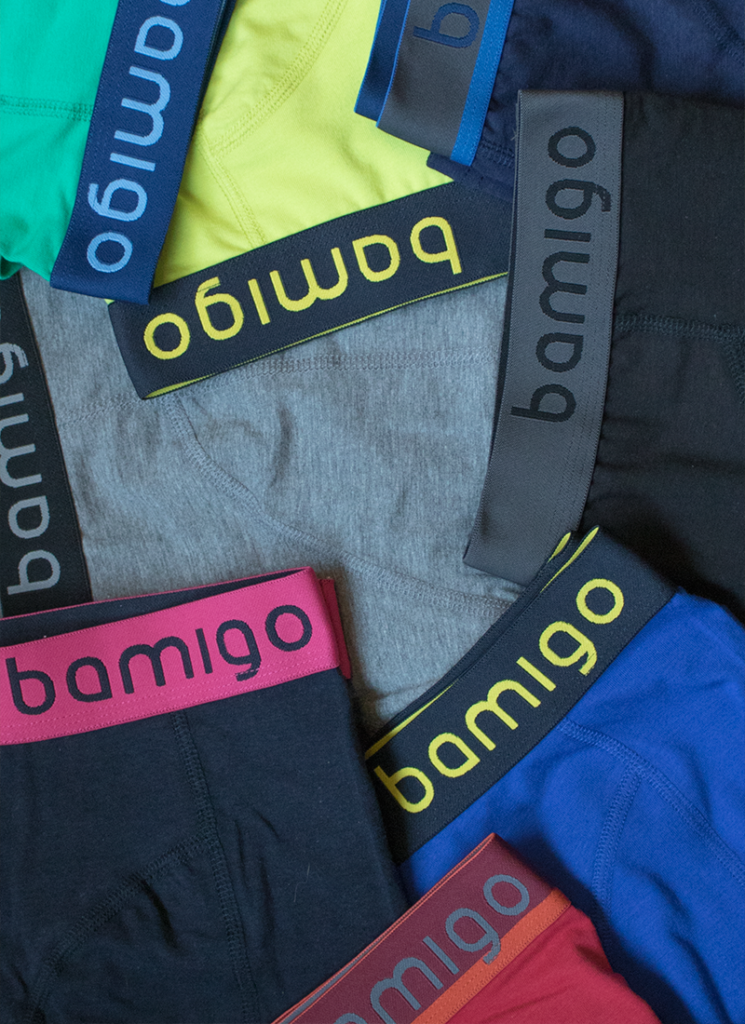 If you'd like to learn more about why bamboo is such a sustainable option for clothing, you can read Bamigo's article about the positive environmental impacts of bamboo.
To check out Bamigo's line of bamboo clothing, visit them here.

LET'S BE TREEHUGGERS TOGETHER!
Sign up for the Of Houses and Trees monthly newsletter and I'll send you my FREE list of "The 8 Best Places to Buy Eco-Conscious Decor Online."

OH, AND LET'S BE FRIENDS TOO…

PIN ME!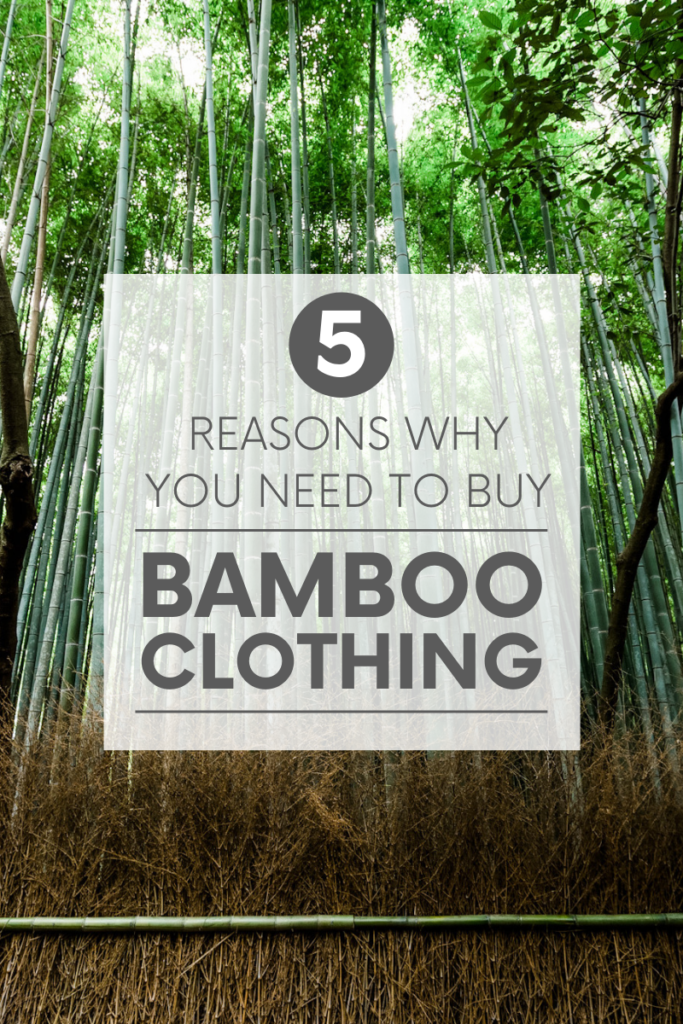 Posted on December 29, 2020
Eco-Friendly Holiday Gifts