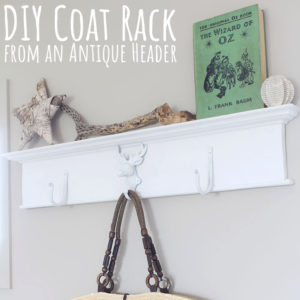 Do you love unique home decor that is earth conscious and doesn't cost an arm and a leg? Then this DIY wall mounted coat rack is for you! Want to create a similar piece that still has its own personality? Read on to learn how I made this simple, yet funky, place to hang my family's stuff at the end of the day.
There's something to be said about waiting to complete a DIY until the perfect components fall into your lap. After we moved to the farmhouse (our temporary residence until our sustainable home build is complete), I knew we needed another coat rack.
We had left the one Devin and I used at our old house behind, and the smaller one we brought with us is currently bogged down with tiny jackets and backpacks.
---
Note that this post contains affiliate links, meaning if you click on a link and make a purchase a small percentage of the sale goes to yours truly. Please know that I only link to products that are good for the earth, good for the soul, or both!
---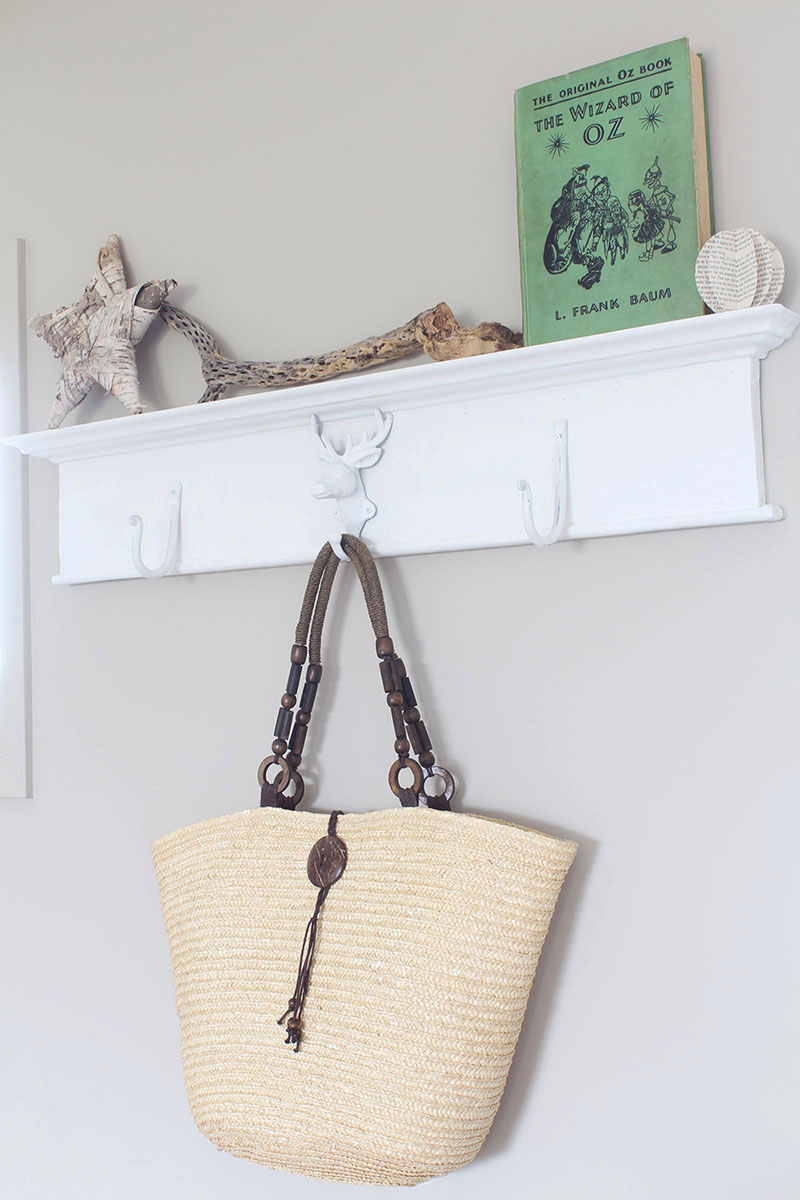 Devin said he could easily build something using scrap materials. But I just had this feeling that if we waited a little longer a bolt of inspiration would hit me. And it did! While shopping for an antique claw foot tub, actually. The architectural salvage store where I found my stunning 1930s tub also had quite a selection of antique door and window headers. (Also called cornices or even – fancily – entablatures.)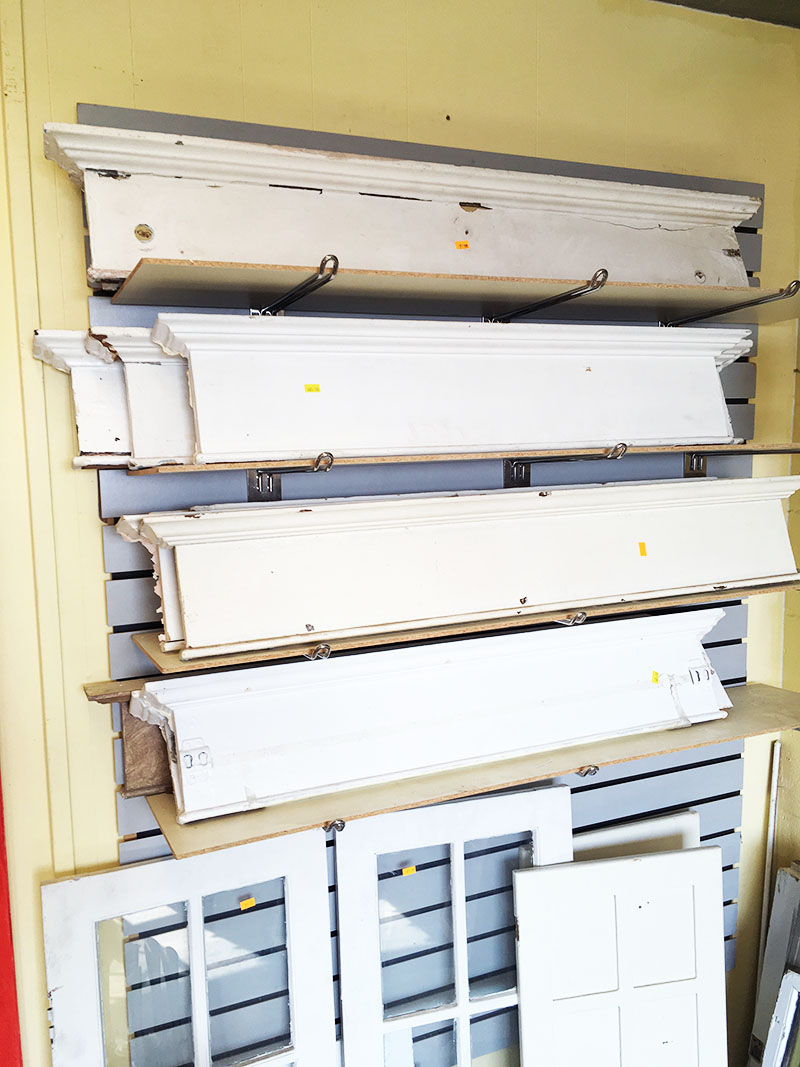 Plus, there's a section of the store dedicated to funky, vintage and vintage-inspired decor, and when I found a metal hook shaped like a deer head it all came together. (Here's a very similar one available on Etsy!)
---
Did you know that Etsy is the first major online shopping destination to offset 100% of carbon emissions generated by shipping? Read more about the initiative here and view my favourite eco-conscious Etsy finds here.

---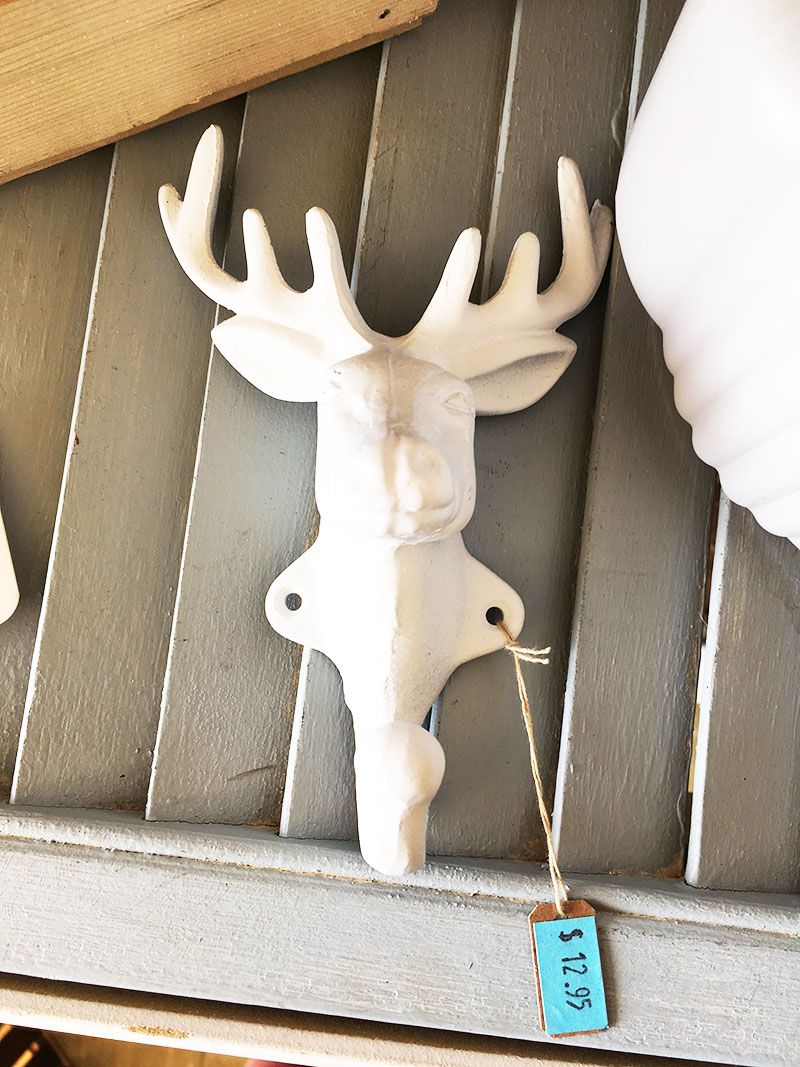 I gave the header a light coat of zero VOC paint, installed the deer head hook alongside two rustic hooks I already had at home and that, my friends, was it!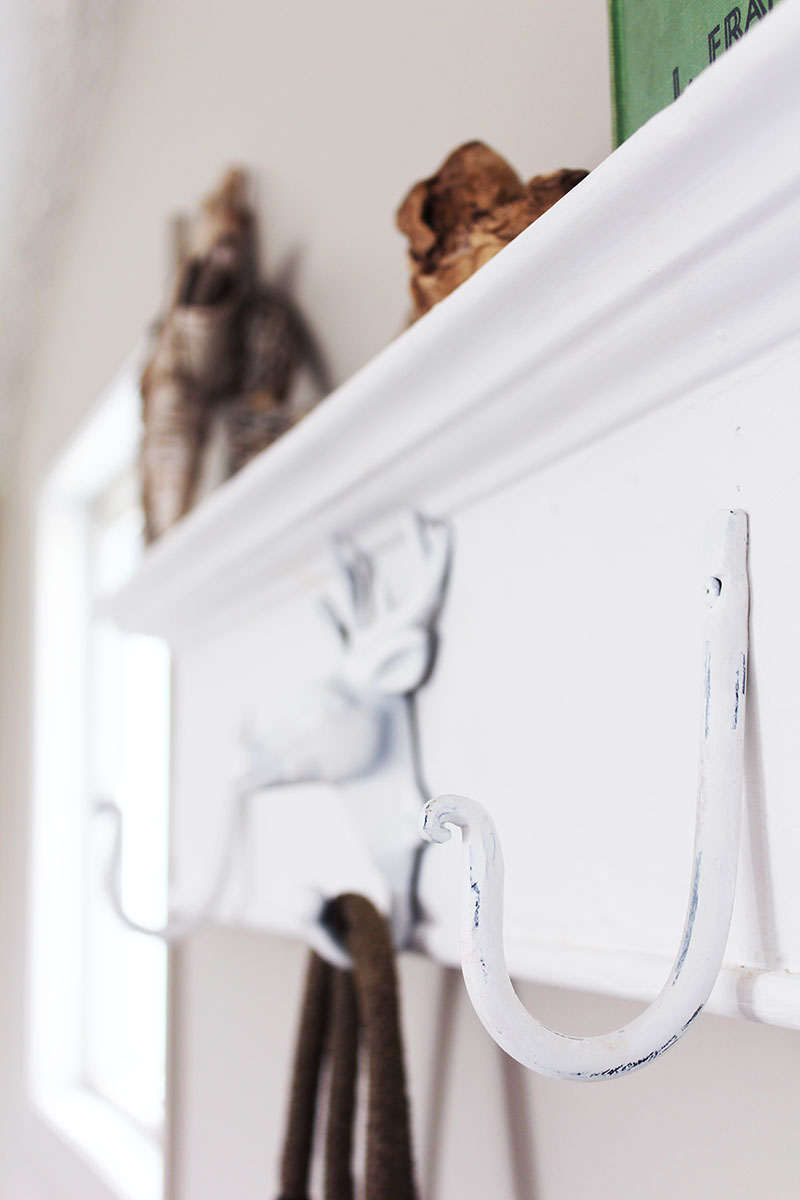 If you plan on making something similar, embrace the fact that your creation isn't going to look exactly the same. Visit your own local salvage and antique shops, scour awesome wares on Etsy and make it as unique as you are!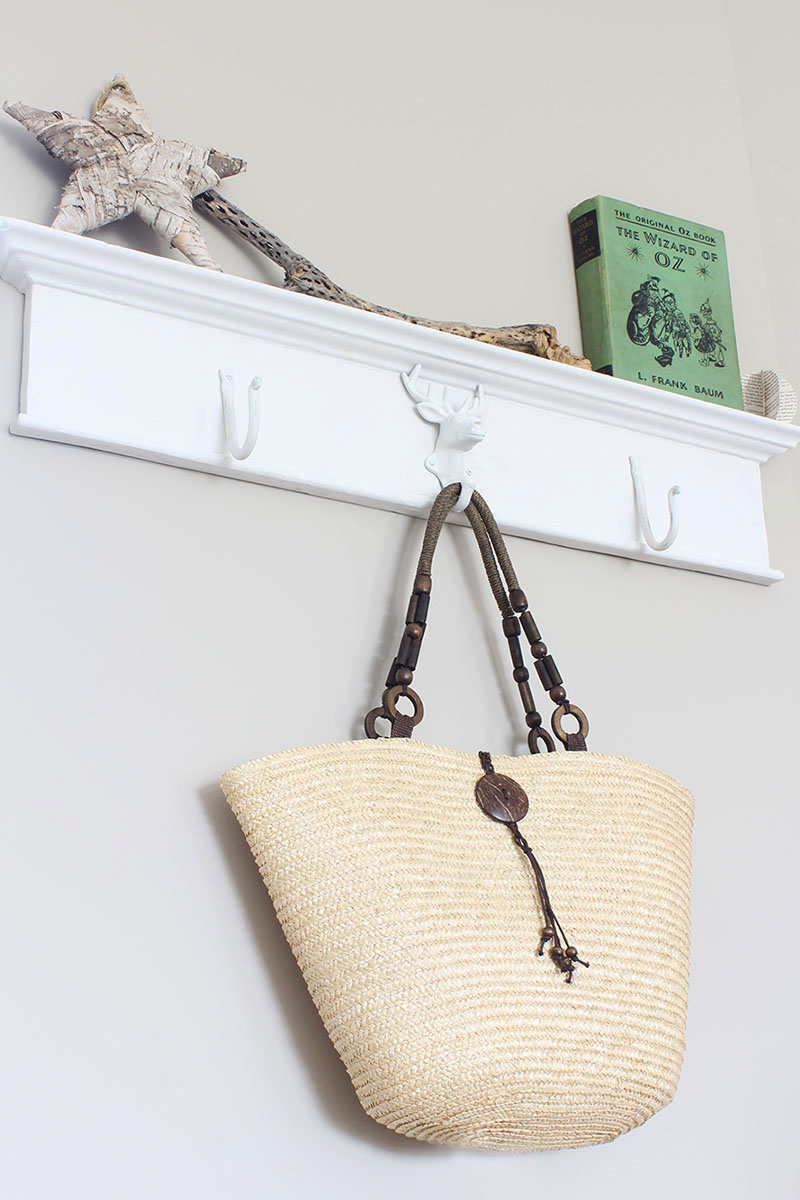 ---
LET'S BE TREEHUGGERS TOGETHER!
Subscribe to have weekly treehugger tips + the latest Of Houses and Trees posts delivered directly to your inbox!

OH, AND LET'S BE FRIENDS TOO…
---
PIN ME!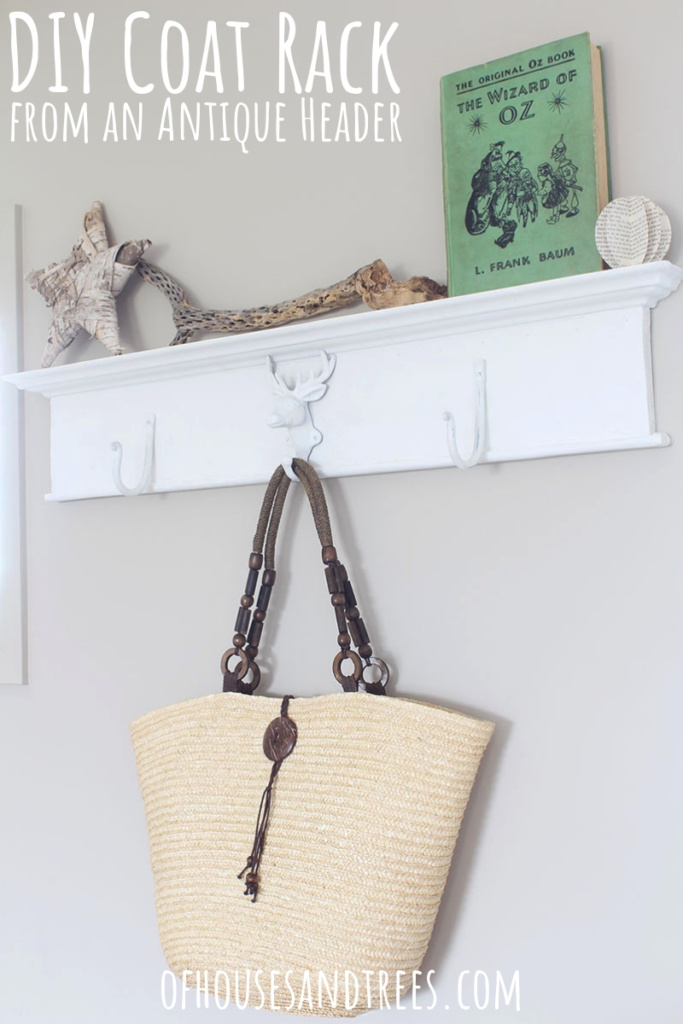 Posted on April 30, 2019
DIY Coat Rack from an Antique Header