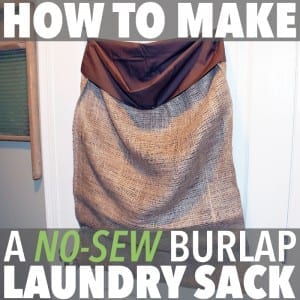 Here's an easy, cheap and fun way to make a DIY hanging laundry bag. Well, it's fun if you're a DIY nerdwad like me.
All you need is a pillowcase, a burlap sack, some sisal twine and a few safety pins.
Bonus if they're old and rusty like the ones I found in my stash. Yes, I have a safety pin stash – don't you?
Keep reading for directions on how to make a laundry bag out of a pillowcase and a burlap sack!
Supplies:
– large burlap sack (I used one that's 24″ x 40″. They usually come in packs of four or more so you can make several laundry sacks or use the others for a potato sack race… or for another fun DIY.)
– king-sized cotton pillowcase (They're 20″ x 40″ and fit inside the burlap sack nicely.)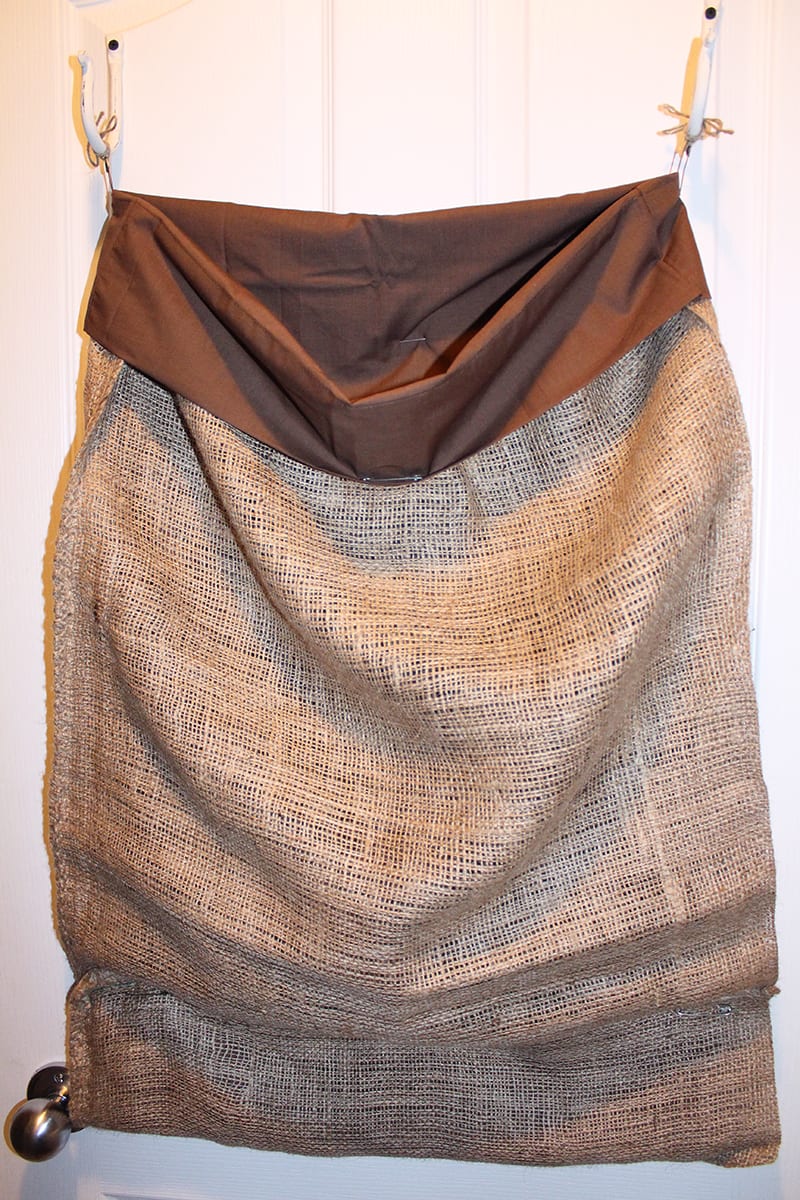 Directions:
1) Turn pillow case inside out and slip into burlap sack. Roll top back to reveal a few inches pillowcase. (As you can see in the photo, I also rolled and pinned up the bottom as it was quite lengthy and also – it looks cute.)
2) Pin pillowcase to burlap sack. I used one at the front and one at the back.
3) Pin sisal twine to the top two corners of the sack, which further helps hold the pillowcase in place.
4) Hang your DIY laundry bag where your heart desires.
As you can imagine – this doesn't even have to be used as a laundry sack. You can use it to hold wrapping paper, or toys, or recycling, or whatever your imagination comes up with. I put my nice shirts and yoga pants in it as I don't like them to fraternize in the wash with the common laundry.
Speaking of laundry… I may have overflowed the kitchen sink last night and used all our bath towels to do the clean-up. I better go take care of them or tonight we'll be drying our post-shower asses with nothing but air.
There you go – a super easy burlap sack and pillowcase laundry bag. Let me know in the comments if you give it a try!
Don't forget to subscribe to have posts on sustainable design, sustainable living, sustainable eating – sustainable everything – delivered to your inbox. Let's be green together!
Oh, and let's be friends too…
—
Note that this post contains affiliate links, meaning if you click on a link and make a purchase a small percentage of the sale goes to yours truly. Know that I only link to products that are good for the earth, good for the soul, or both! 
—
PIN ME!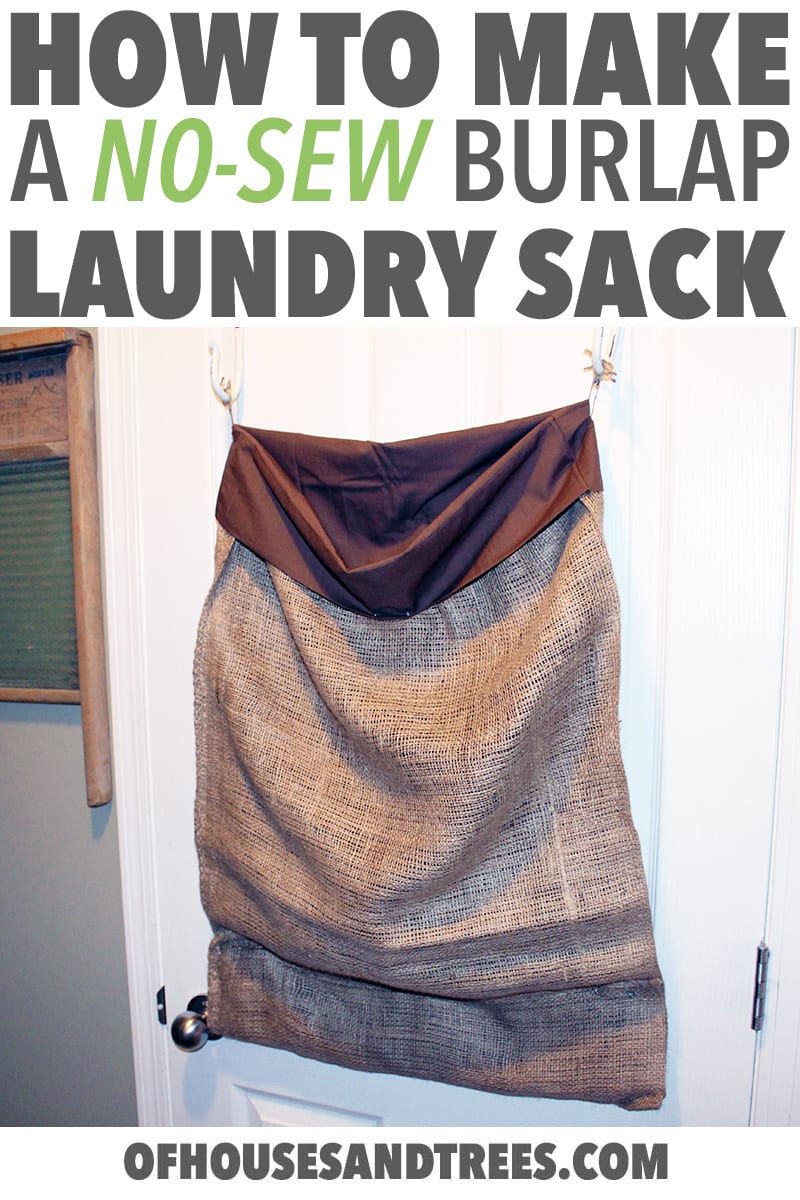 Posted on October 11, 2013
Former architectural technologist. Current treehugger.
I'm here to help you green your home – and your life.
Like what you're seeing? If so, please consider supporting Of Houses and Trees on Patreon – and get a few perks for yourself!
Subscribe to the Of Houses and Trees monthly newsletter and I'll send you my FREE list of "The 8 Best Places to Buy Eco-Conscious Decor Online."
Find out more about our 40 acres of land in Parkland County, Alberta and the sustainable home we built amongst the trees.
How To Make a No-Sew Burlap Laundry Sack