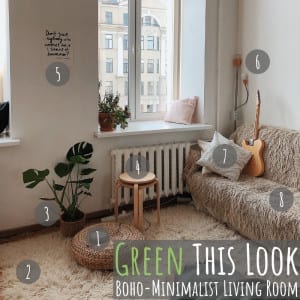 You know those "Get This Look" blog posts and pins you see where someone breaks down an interior space or an outfit and shows you how to replicate it? Well, welcome to my "Green This Look" series. Where I do the same thing, but instead of suggesting just any old decor – everything I suggest will be eco-friendly!
We begin with a bohemian inspired minimalist living room (Image Credit: Daria Shevtsova). This home decor look is really popular right now. 
Especially with the current trend towards living in clutter-free, peaceful spaces. And the best part is – it's really easy to create a similar space for yourself using items manufactured with the planet in mind.
Honestly, green decor is so beautiful, affordable and available – I don't know why every company and brand isn't selling it. The below bohemian decor ideas can also be incorporated into almost any other type of living space because they're so neutral. Which is great, because not much is greener than versatility!
---
Note that this post contains affiliate links, meaning if you click on a link and make a purchase a small percentage of the sale goes to yours truly. Please know that I only link to products that are good for the earth, good for the soul, or both!
---
I personally feel the woven pouf is the anchor of this room. It is both functional and decorative. And it's natural vibe lends to the living room's relaxed, unfussy look. Here's a similar woven pouf handmade from straw – and formaldehyde free!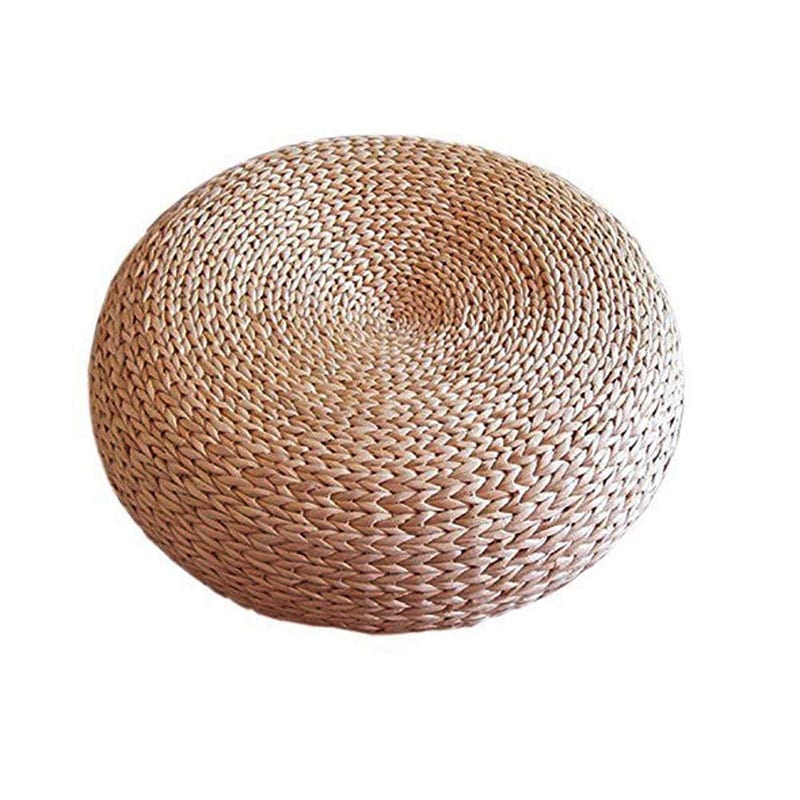 In staying true to the vibe of this living room, I've selected a shag rug handmade using 100% Romanian wool, which is unprocessed, undyed and chemical-free. However, this means the rug is not vegan. I would hope that the wool is collected in a humane way and not in the way I wrote about in my Cruelty-Free Duvet Options post. There of course are a ton of other eco-friendly rug options that do not utilize wool, they just have a different look – such as this beautiful handwoven jute rug.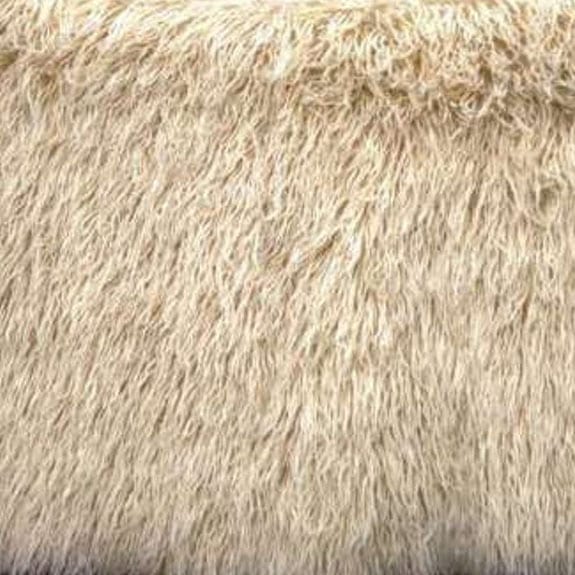 Plants are the hallmark of any true boho-inspired space. Throw in a couple handwoven seagrass plant baskets and you'll be in hippie heaven!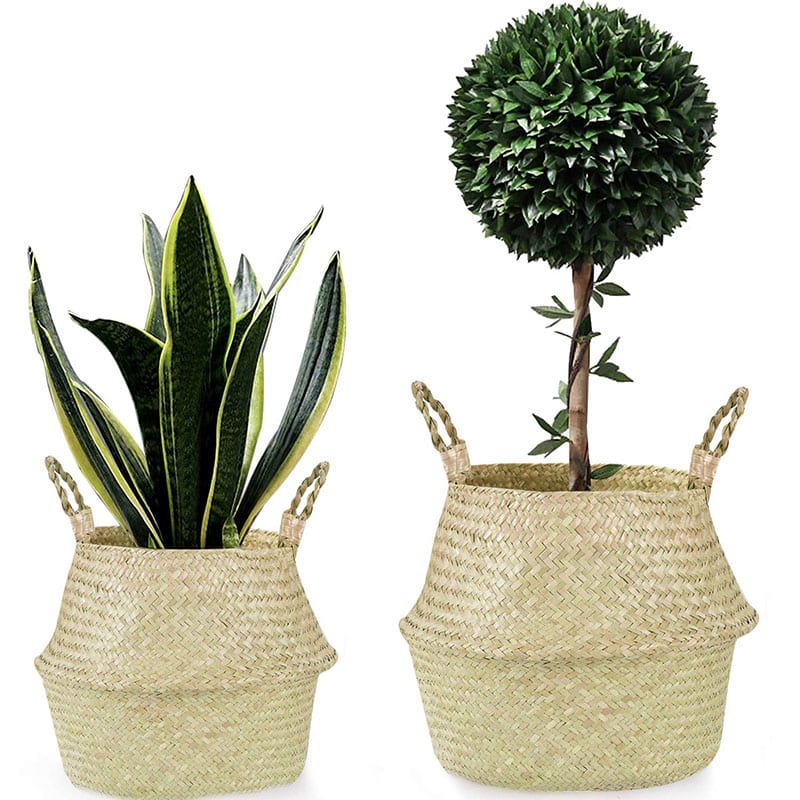 Stackable stools are cute, storable and can be used as seating, a coffee table, an end table or a plant stand. These plywood and birch stackable stools were made using water-based paints and varnishes – and without the use of glues or screws!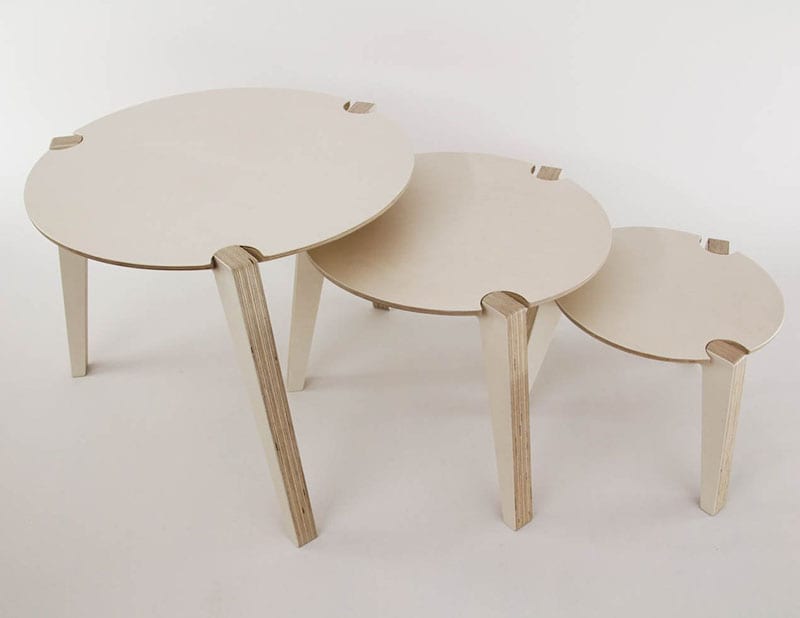 ---
---
A quote in simple script on a white background is one way to add interest into a minimalist room, without adding busy-ness. This piece of quote artwork has a different Gloria Steinham quote than in the original room, but I think it's just as wise.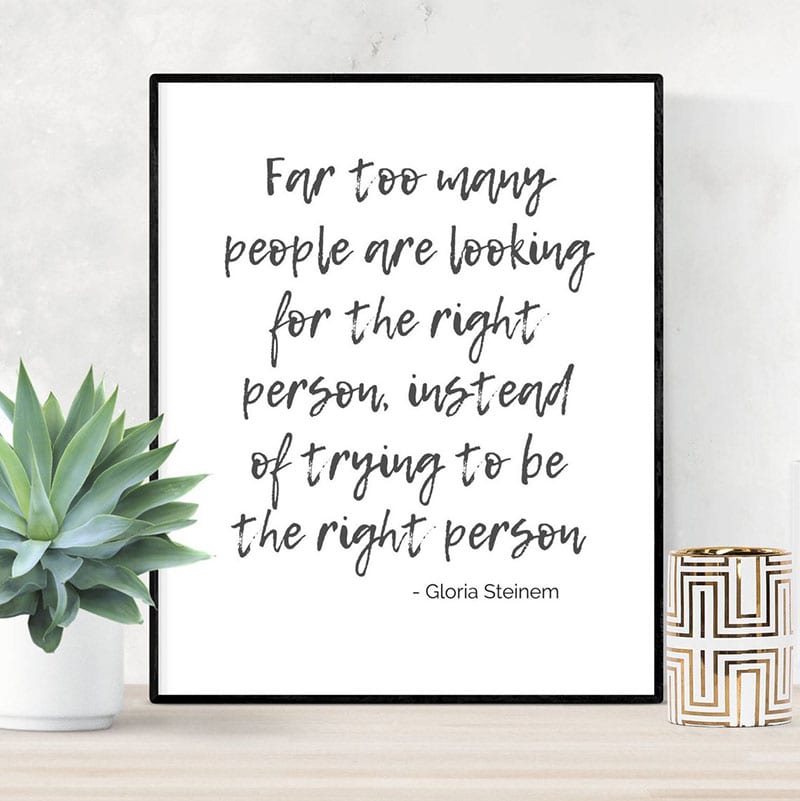 Finding a lamp that matched the one pictured turned out to be a tall task. The lamp itself isn't spectacular, but it speaks to the minimalist nature of the room. I was able to find this pendant light stand instead, which I thought was very cool and also simple enough to fit well within this bare bones space.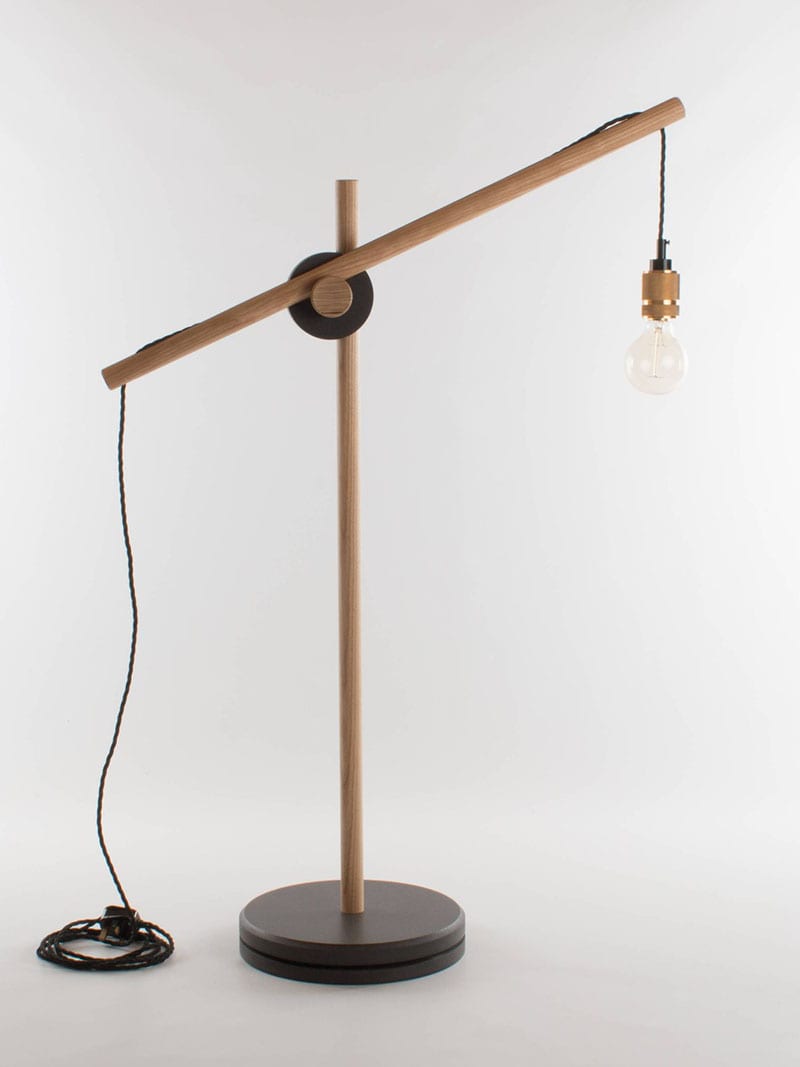 One of the great things about a room like this is that it's so neutral, you could pop in a throw pillow of any colour or pattern and it would look right at home. Probably the most notable pillow in this space is the herringbone number on the couch. So here's a very similar herringbone patterned pillow cover handwoven using organic cotton.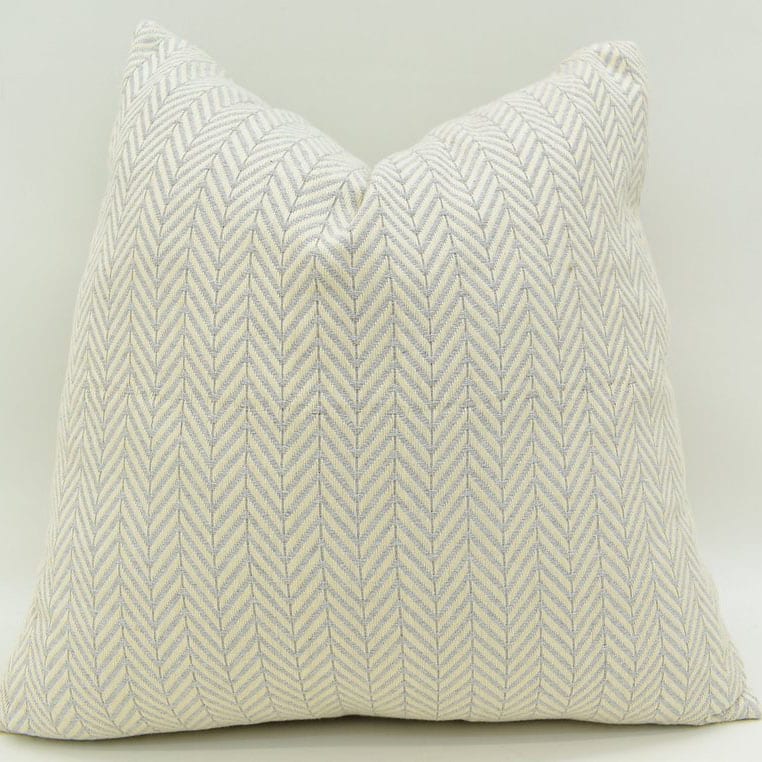 I did stray from the original room a bit for the throw blanket on the couch. You could simply use another wool rug or wool blanket, but I love this linen blanket – not just because it's beautiful, but because it's made from a natural, vegan fabric. I think this throw would be a great addition to this type of space as it remains neutral and natural, but adds just the smallest touch of class.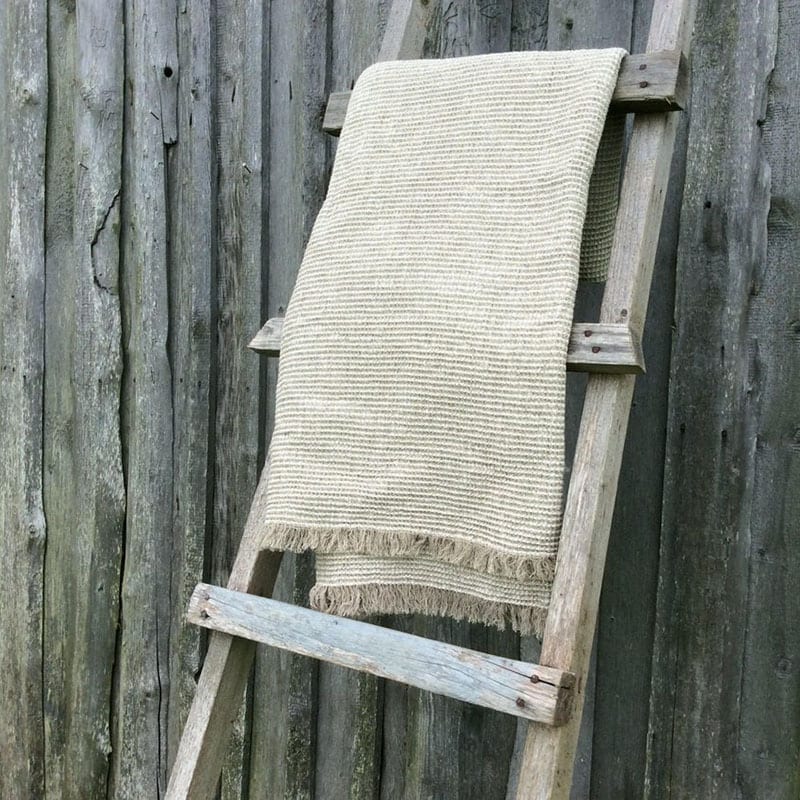 ---
LET'S BE TREEHUGGERS TOGETHER!
Subscribe to have weekly treehugger tips + the latest Of Houses and Trees posts delivered directly to your inbox!

OH, AND LET'S BE FRIENDS TOO…
---
PIN ME!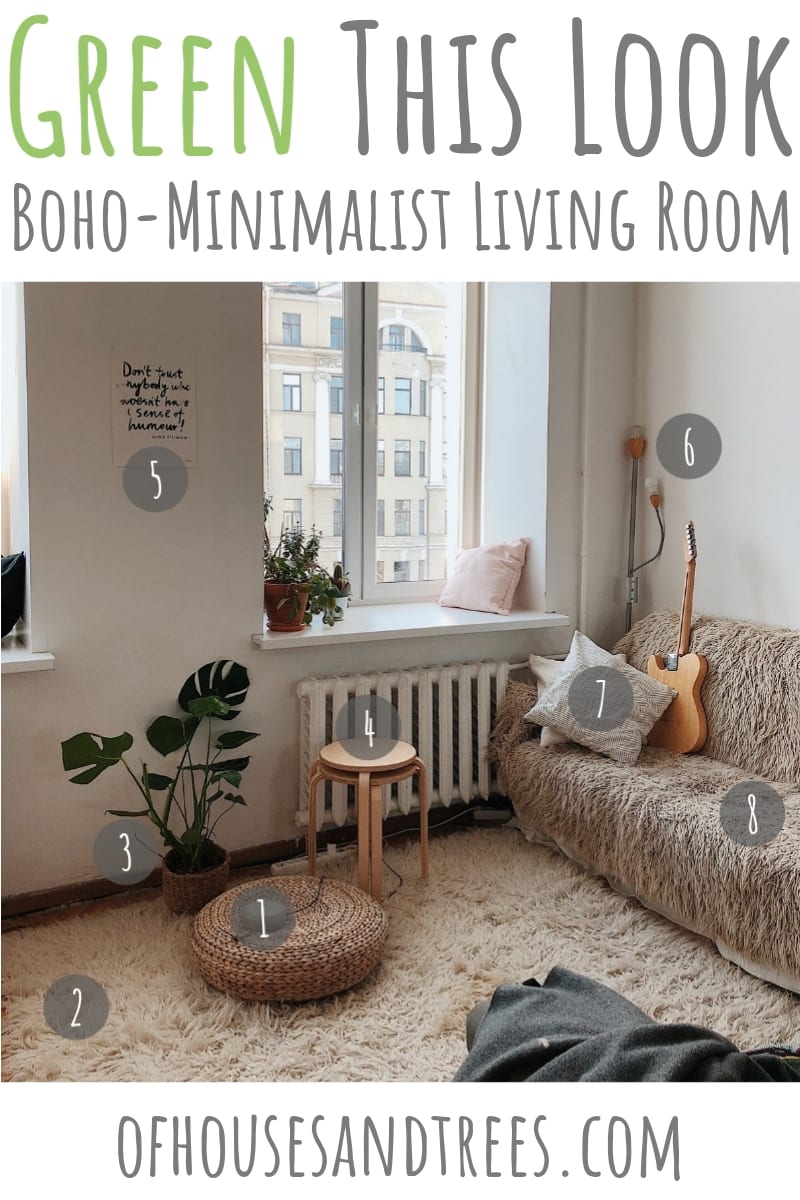 Posted on February 26, 2019
Green This Look: Boho-Minimalist Living Room