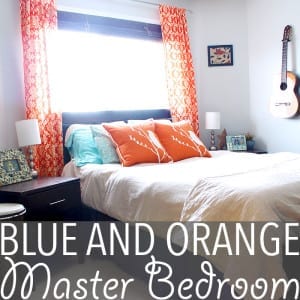 Enough has been said about New Year's resolutions. I'm not going to add to the cacophony. But I will say this – about myself. I make resolutions all the time. Spring resolutions. Birthday resolutions. Morning resolutions. Sometime I keep them. Sometimes I don't. One of my current resolutions is to blog more. Why? Because I like putting stuff out there. Perhaps the current state of social media will be the downfall of us all, but I like that we live in a Pinterest-y world where people share ideas and creativity flows from one home to another.
Why did they call it Pinterest and not Pinspiration? Isn't inspiration what it's all about? Is it too long of a word? Maybe it didn't quite hit the nail on the head as far as the namers were concerned? I'm sure if I went in search of an answer I'd find it. But I've got more important things to do. Like blogging.
Inspiration can come from the strangest places. Like the blue and orange bedroom redesign I recently completed. Would you believe a piece of soap is responsible? A piece of orange soap on a blue soap dish. I looked down at it and thought, blue and orange…  what a beautiful – and unusual – colour combination! (Even in my thoughts I use dashes.)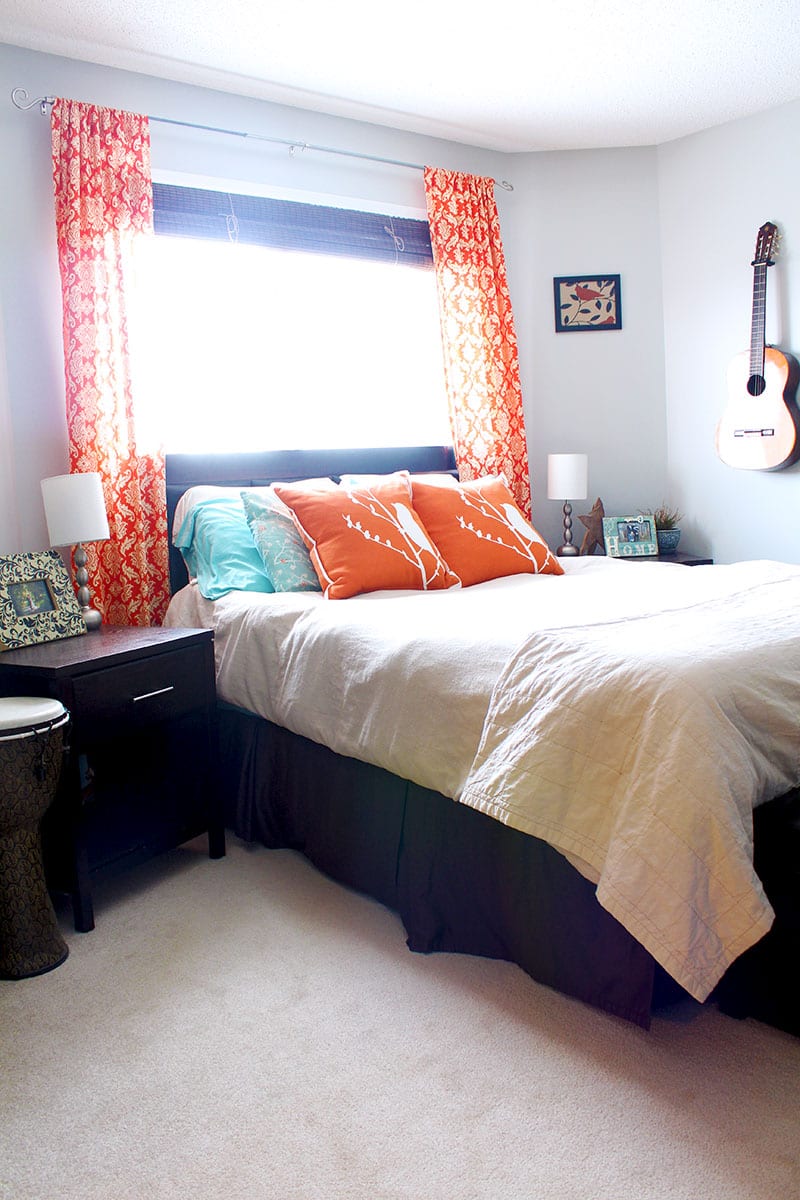 Turns out I wasn't the only one who had come to this conclusion. I found a few jumping-off photos on, where else, Pinterest. One pin in particular convinced me orange curtains were a must, so I started my fabric search. (Visit my friend Val's online fabric store Fabric for Less!) I wiled away many hours looking at intoxicating prints while trapped (lovingly) with a sleeping baby in my arms. (Yes, I am intoxicated by fabric samples. I lead a simple life.)
When I found an orange and white damask I knew my curtains were nigh. Paired with blue walls (albeit with the deceiving name "Aloof Gray"), a linen coloured duvet cover from local store The Country Pumpkin, orange bird throw pillows and a blue and orange bird-printed fabric, also from Fabric Spot and I was laughin'. (You know, because I was drunk on my fabric purchases.)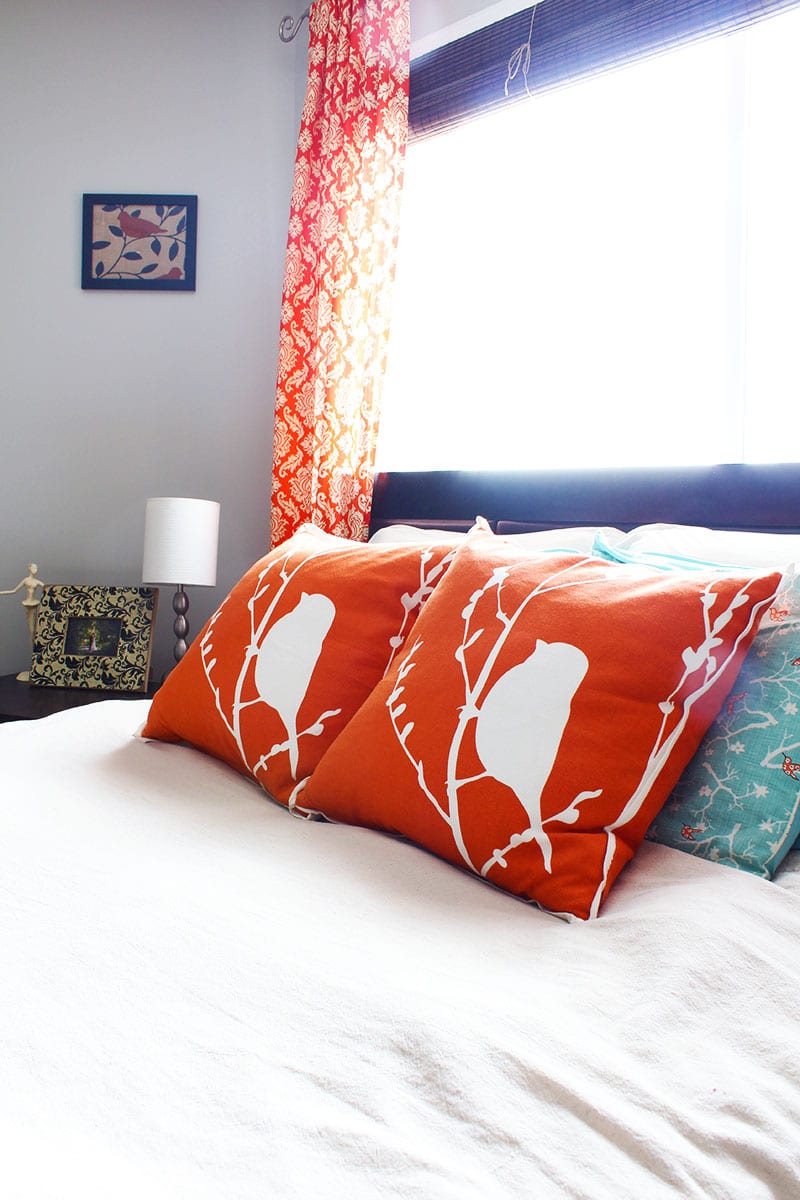 I was not the only one oh-so-delighted by my design choices. My daughter, now over a year old, pointed at the new curtains and bird artwork I'd hung overnight (more birds!) and said, "oooooooh." What can I say? She's got great taste.
The room kind of looked like a 1990s dorm room before. Minus the Pearl Jam posters.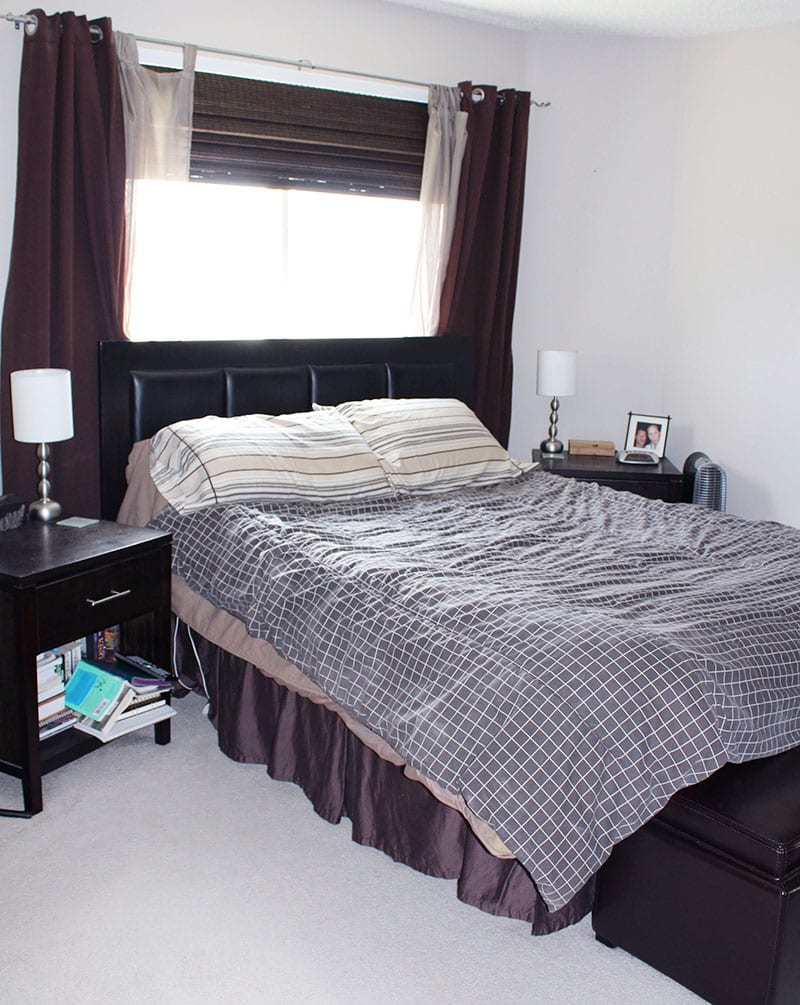 Orange and blue together in the same room – are you a fan? What about other fun colour combos like yellow and grey? What colours did you use in your bedroom? Paint me a word picture in the comments and don't forget to subscribe for posts on architecture, interior design, DIY projects, sustainability, gardening, home decor and healthy eating. You can also now follow my blog with Bloglovin!
PIN ME!

Posted on January 7, 2015
Blue and Orange Master Bedroom