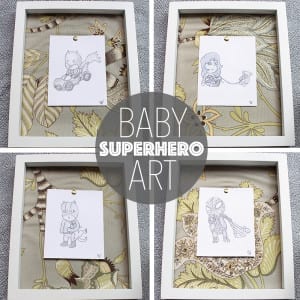 When decorating our nursery, I knew that I didn't want to a) go the whole pink or blue route, and b) spend a ton of money on all the bells and whistles the world tells you that you need when having a baby. I wanted things to be neutral and simple, but still unique and fun.
So I requested some hand drawn baby superhero art from my husband/best friend/partner in all things both criminal and not. And – as always – he delivered something quirky… and friggin' adorable.
Can you guess who these superbabies are?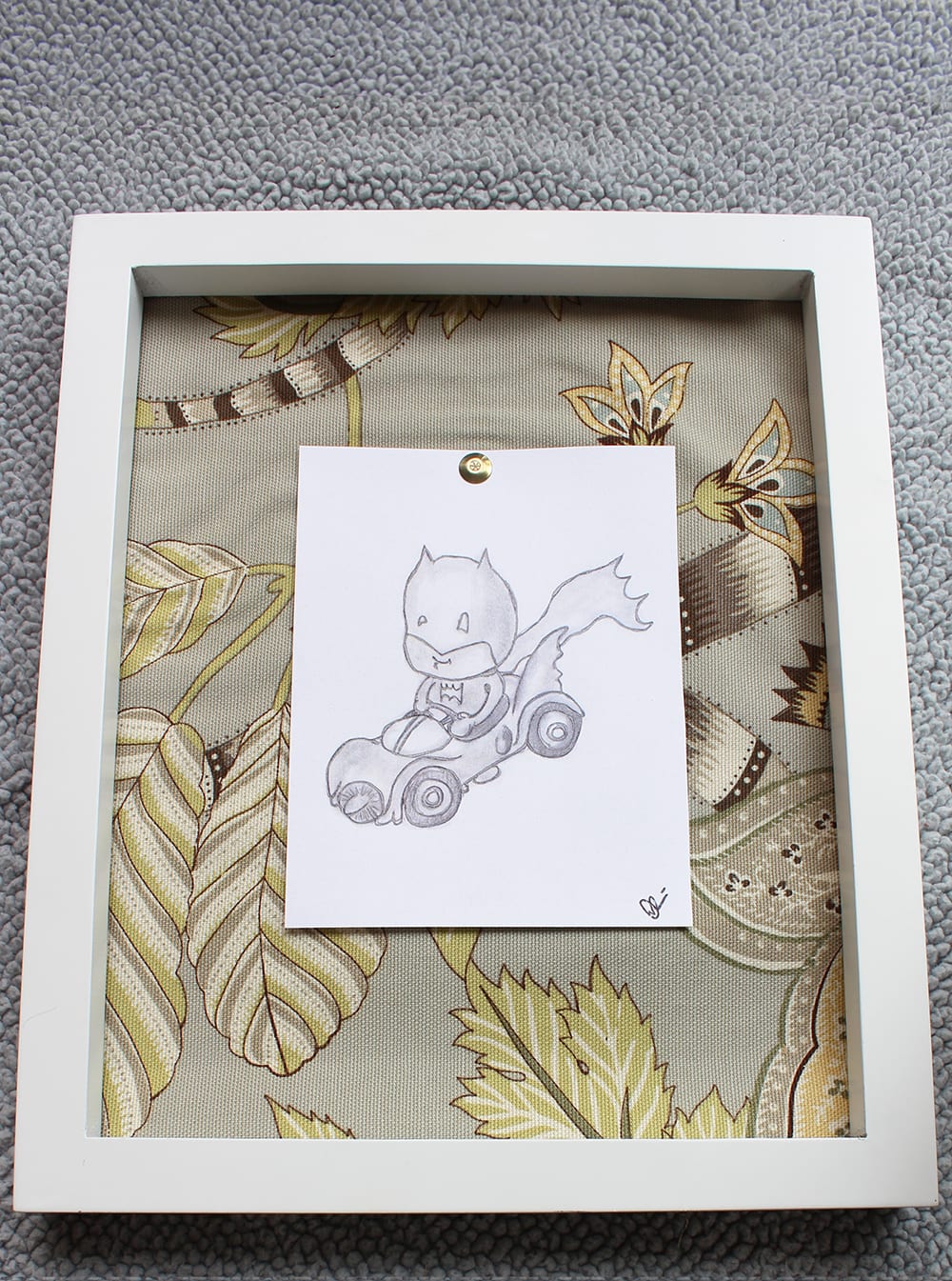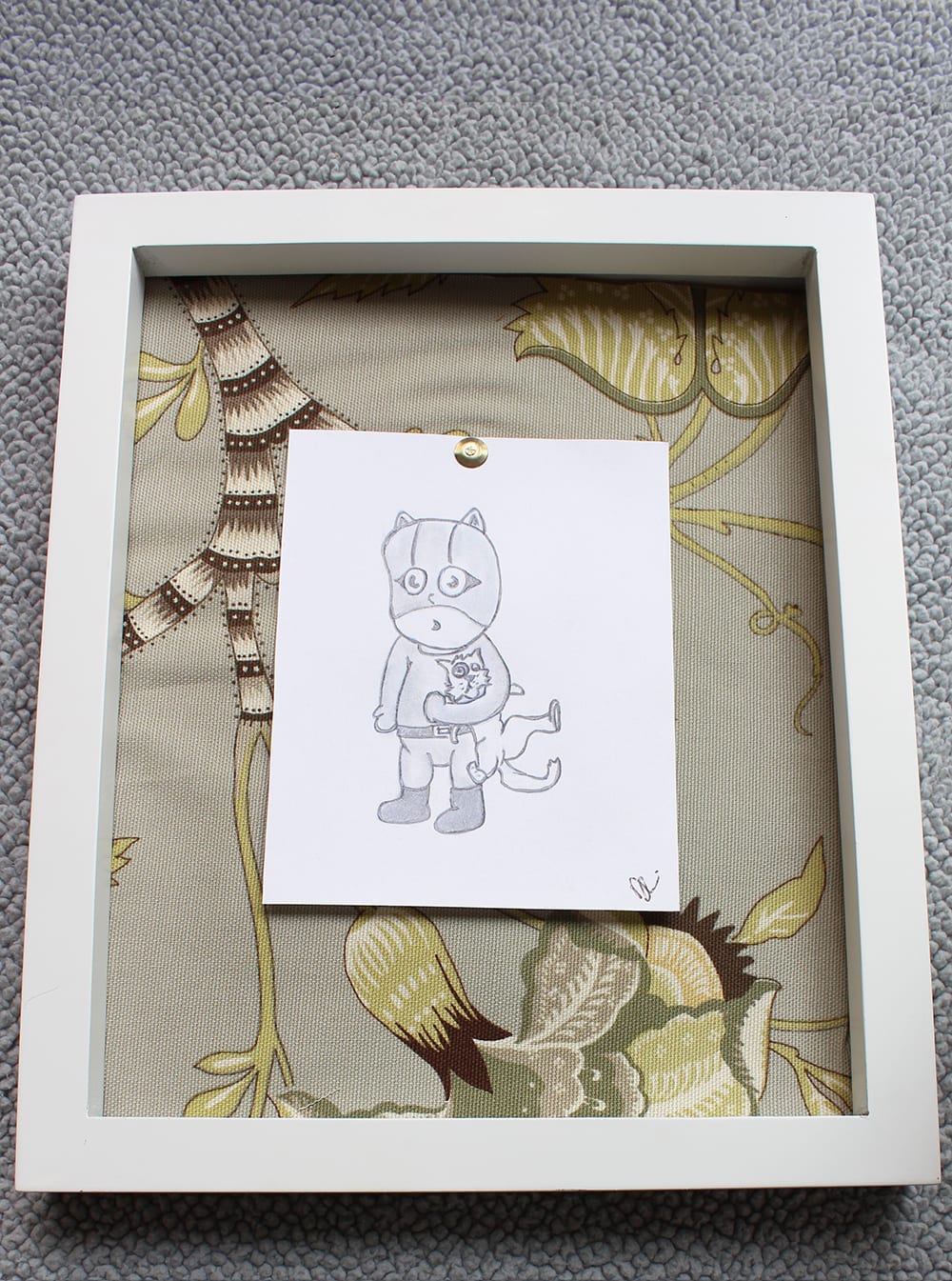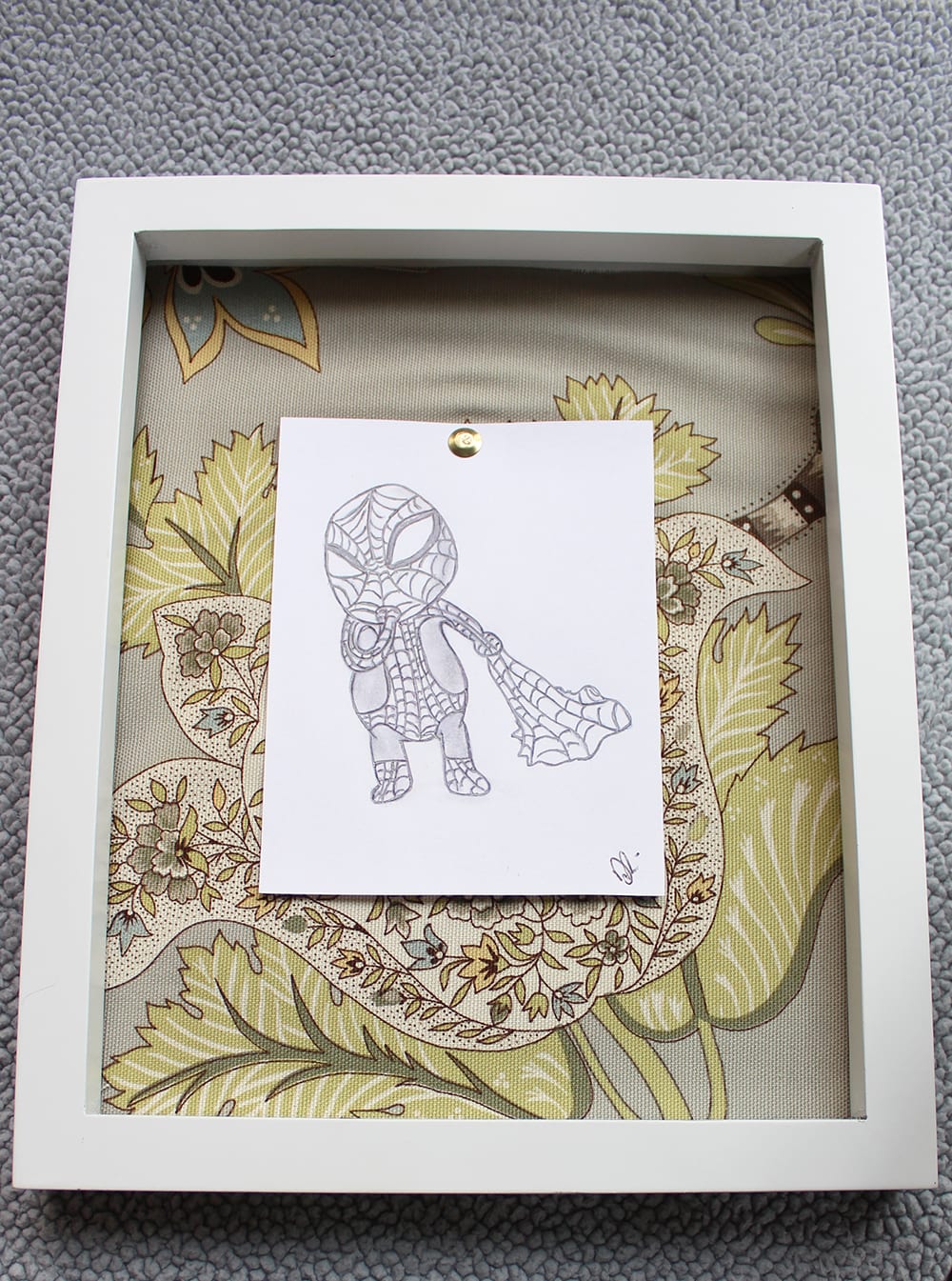 If you want to see one of the above baby superheroes on a onesie (*cough* Batman *cough*) – visit this post.
Oh, and let it be known that Devin sketched each piece of baby superhero art in about ten minutes. If I want to draw something by hand it takes me ten minutes just to decide which direction I should approach the paper from.
If you or someone you know isn't as handy with a pencil as my uber talented Devin, you can find tons of superhero wall art for a nursery or kid's room (or for yourself) over on Etsy, which is such a wonderful place to buy decor (and other items) because you get to purchase them directly from artists and small business owners. It's kind of like shopping local – but online.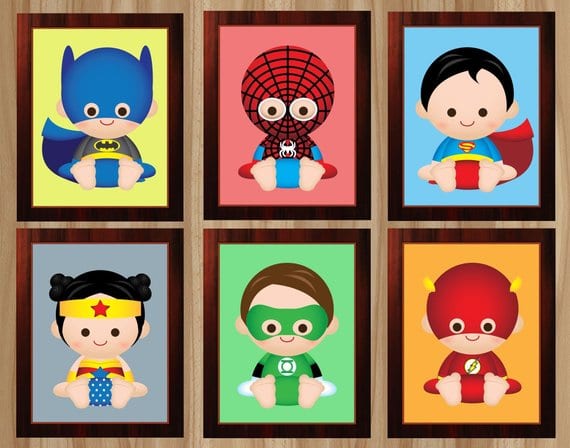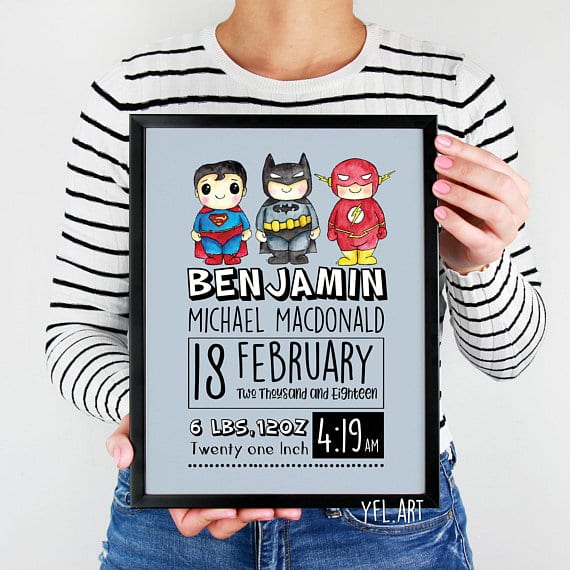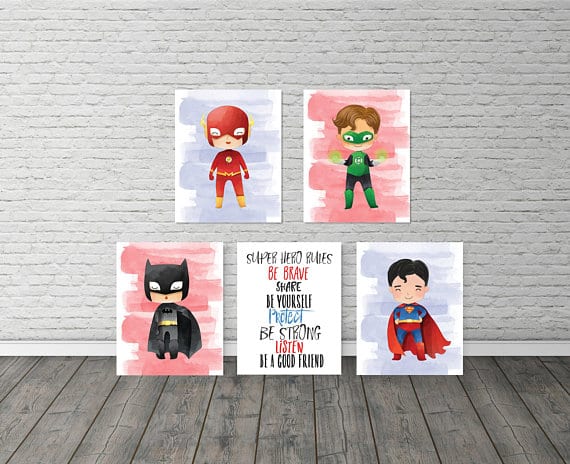 Don't forget to subscribe to have posts on sustainable design, sustainable living, sustainable eating – sustainable everything – delivered to your inbox!
—
Note that this post contains affiliate links, meaning if you click on a link and make a purchase a small percentage of the sale goes to yours truly. Please know that I only link to products that are good for the earth, good for the soul, or both!
—
PIN ME!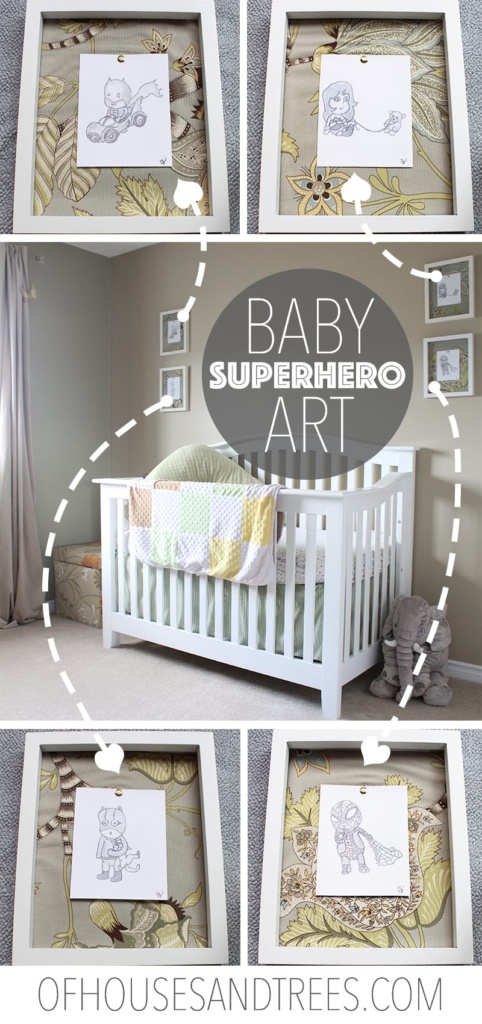 Posted on September 1, 2013 (Last Updated July 23, 2018)
Super Adorable Baby Superhero Art for a Nursery