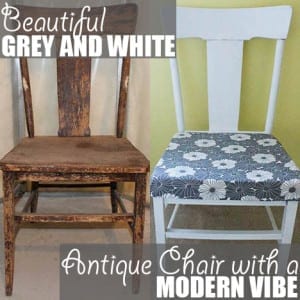 Those of you who were my Facebook friends back in March 2014 may remember a little fabric survey I put up for an old chair that I had acquired and planned to refurbish. (Check out my friend Val's store Fabric For Less for beauties just like this one!) I had ordered the winning print promptly after the votes were tallied and then… nothing. Well, not nothing exactly as there has been child rearing, writing, teaching, dancing and many other around the home and yard projects tackled in the two years and nine months since.
But, alas, the chair is complete! And, as with many of my DIY projects of late, I cannot take all the credit because the lovely – albeit manly – Devin Patterson was of great assistance on this one. He reinforced the chair, painted it, cut out the foam for the cushion and stapled on the fabric. Sounds like he did the entire project on his own, right? Well… there was one small "incident" that I will not detail for all of the interwebs to read, but let's just say the fabric had to be removed, repositioned and re-stapled under the very watchful eye of your's truly.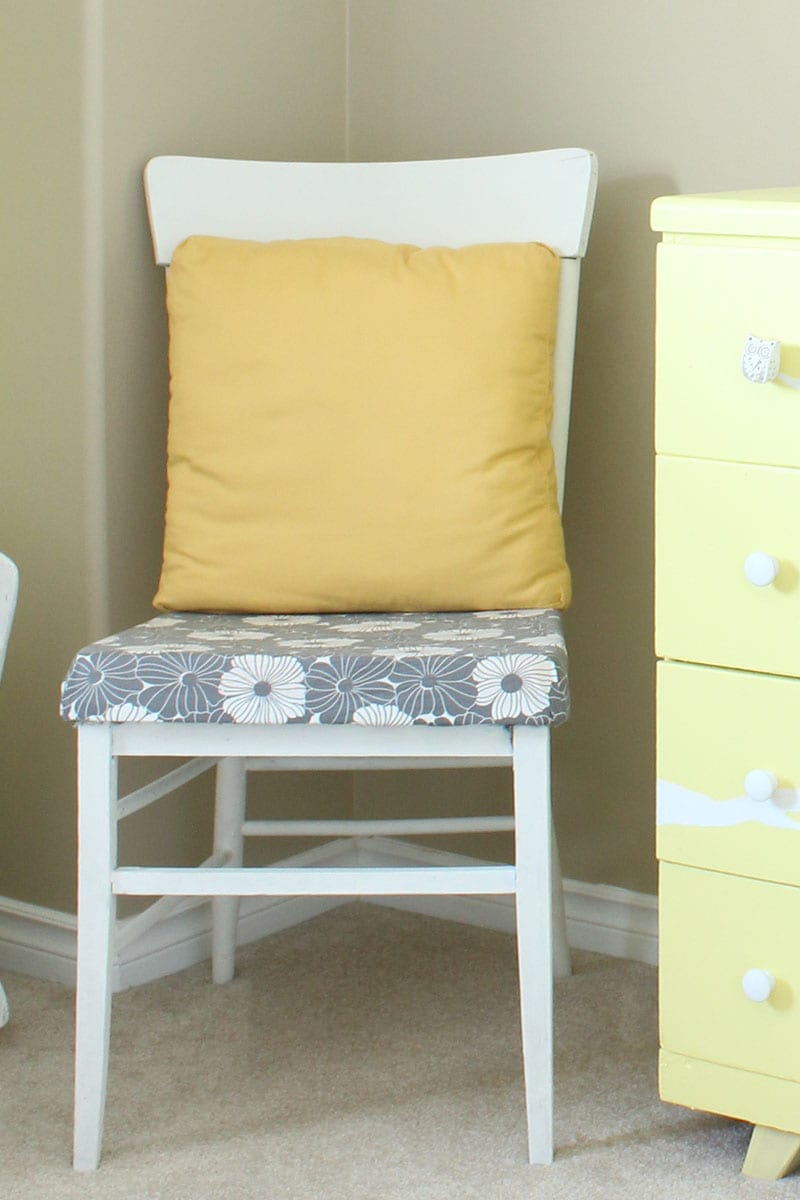 Onwards! The past is in the past, even when it comes to botched husband/wife DIY projects that have to be corrected at 11pm on a Thursday night. Besides, we have much bigger happenings on the horizon and this chair is just one small project amidst a very large one – which I will be posting more on in the somewhat near future.
Oh, and I just reread the aforementioned Facebook post and see that I had boldly declared I was planning on selling the chair and not keeping it for myself like I do with every other piece of furniture I finish. Well, I lied. It happens. Get over it.
Have you ever refinished or created something intending to sell and then just couldn't part with it? Or, alternately, tell me about your own botched husband/wife DIY projects. This is a judgment free place where I pledge only to laugh with you and never at you… in writing. What I actually do behind the veil of my computer screen is an entirely different story.
Don't forget to subscribe to have new posts delivered directly to your inbox!
Posted on December 3, 2015
Former architectural technologist. Current treehugger.
I'm here to help you green your home – and your life.
Like what you're seeing? If so, please consider supporting Of Houses and Trees on Patreon – and get a few perks for yourself!
Subscribe to the Of Houses and Trees monthly newsletter and I'll send you my FREE list of "The 8 Best Places to Buy Eco-Conscious Decor Online."
Find out more about our 40 acres of land in Parkland County, Alberta and the sustainable home we built amongst the trees.
Beautiful Grey and White Antique Chair with a Modern Vibe